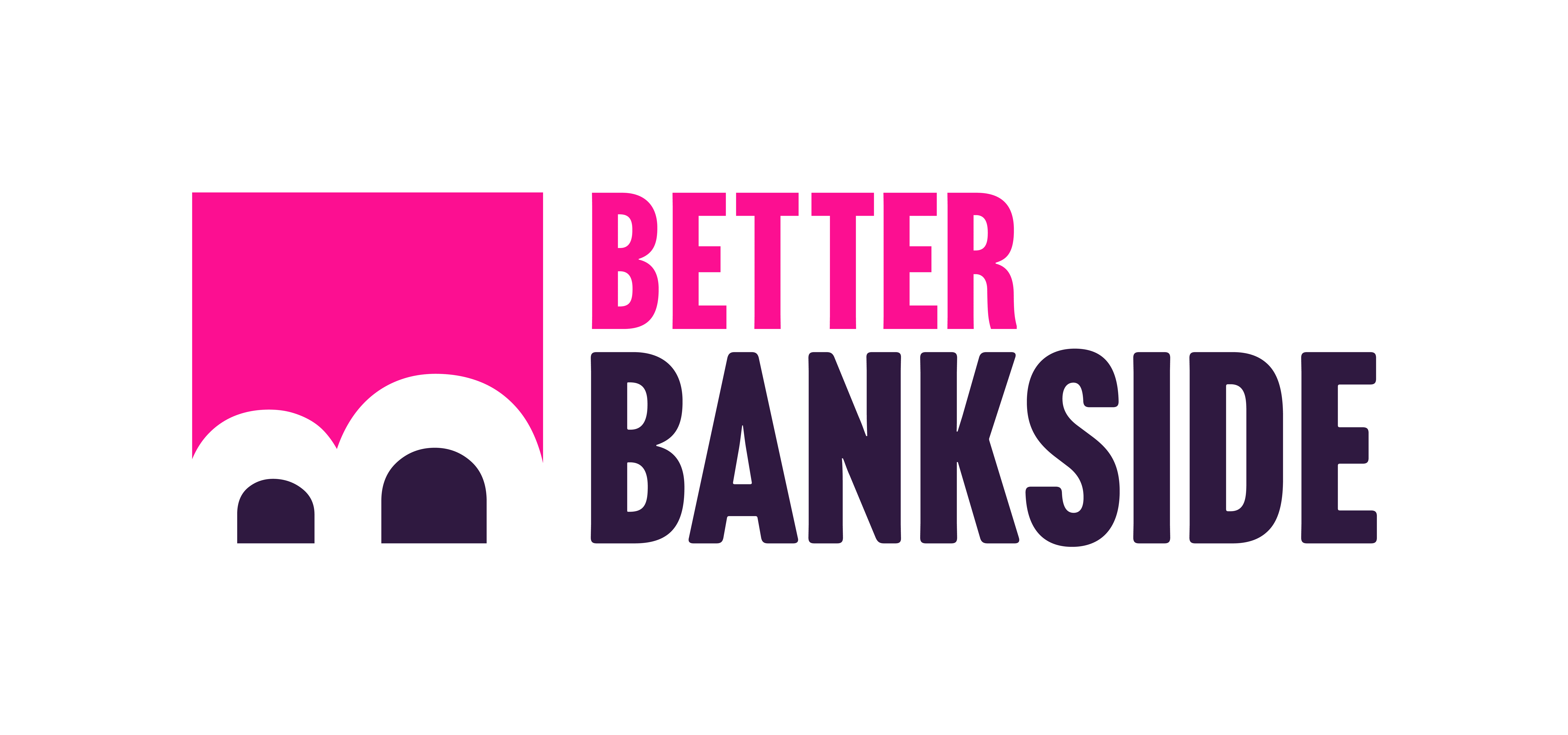 Membership Manager (maternity cover)
Better Bankside
Employment Type
Contract
Until end January 2025
Location
Hybrid · London, City of, UK
3 days in office at least
Closing: 5:00pm, 17th Nov 2023 GMT
Job Description
This is a fantastic opportunity for an individual who is confident in relationship management and engagement to thrive in an established membership organisation in Bankside.
Better Bankside is a Business Improvement District (BID); it is key to our success that our members play a vital part in shaping our programme. The Membership Manager will help Better Bankside achieve its vision of being 'Powered by the people of Bankside…' through driving forward a strategic and systematic approach to engaging effectively with Better Bankside's membership of over 800 businesses.
Better Bankside will be going to ballot in November 2024, in order to secure a fifth five-year term. The Membership Manager will play a critical role in delivering a successful ballot campaign in the 12 months leading up to the vote which will include an account management programme, daily face to face meetings, events, data organisation and digital and physical communications.
The Membership Manager will develop and implement the annual business plan for the Bankside Business Network theme group, responsible for bringing Bankside businesses together. The post-holder will be responsible for delivering an exciting and varied programme of member events that facilitate networking between businesses, engage local employees and foster a vibrant community spirit.
The post-holder will report to the Director of Communications and Engagement, with the support of the Communications and Events Officer and Business Support Officer.
RESPONSIBILITIES
Member engagement
Play a pivotal role in planning and implementing the 2025 ballot process and campaigns in order to secure a majority yes vote from member businesses.

Drive forward a strategic and systematic approach to engaging effectively with Better Bankside's membership of more than 800 businesses, increasing awareness of our programme.

Cultivate relationships with key stakeholders, including landowners and multi-tenanted office buildings to find new ways of spreading awareness of Better Bankside's offer as widely as possible.

Manage the welcome process for new businesses when they move to Bankside, and support businesses ahead of their move where required.

Champion all Better Bankside's services to members to ensure they see value for their membership

Monitor adoption of services and report on depth and breadth of engagement.

Work with all theme groups to increase opportunities for member engagement.

Facilitate connections between businesses and theme managers, deepening engagement across the Better Bankside programme.

Work with the team to ensure Better Bankside's services adapt to changing business needs and response new business priorities.

Lead and manage the ambassador scheme, recruiting Better Bankside 'champions' within local businesses, working with the whole team to enrol new Ambassadors

Promote a thriving business ecosystem, fostering a culture of collaboration and working with neighbours to keep business in Bankside.

Grow the Buzz local discounts scheme through building relationships with customer-facing businesses to promote their businesses and showcase their venues

Provide excellent customer service for members through swift response times and tailored communications.
Data
Manage the CRM system, developing new ways of using and reporting data, including the migration of all member data to the CRM system.

Manage sector profiling of member businesses.

Develop new local data reports to provide insights for the membership

Commission independent research to measure awareness of the Better Bankside brand, sub-brands and services.
Events
Develop and manage a programme of events that provide opportunities for Bankside organisations and their people to build their networking and make connections, maximising attendance from members.

Manage a programme of employee engagement events that support skills development and improve the wellbeing of the Bankside workforce.

Ensure the programme of events engages, informs and inspires, appealing to the diverse range of businesses in Bankside, across a spectrum of sector and sizes.

Collaborate with neighbouring BIDs to deliver joint events and networking opportunities.

Create and manage the annual Better You programme, a series of wellbeing events which respond to the current challenges.

Coordinate campaigns to promote local businesses to members and residents 
Communications
Regularly review the Better Bankside website to ensure the content is engaging and communicates Better Bankside's offer effectively

Review the need for new/updated collateral to support engagement with membership.

Support development of the ballot proposal document in future ballots.
Strategic pillars
Participate in BB's three strategy working groups, Economic Growth, Social Capital and Climate Action.
 Governance
Manage the annual budget for the Bankside Business Network.

Lead and manage the Bankside Business Network theme group. Arrange and minute meetings.

Manage the relationship with the BIDs team at Southwark Council to ensure timely and appropriate communications are sent to members and achieve maximum BID levy collection rate.
PERSON SPECIFICATION
Required skills and competencies
Able to confidently network and develop positive and productive working relationships with Better Bankside members, partners and stakeholders.
An excellent communicator with a friendly and professional manner via telephone, email and face to face meetings.

Excellent written communication skills including writing, spelling and grammar.

Able to prioritise and manage own workload, working under own initiative.

Thorough and accurate with excellent attention to detail.

Able to use creativity to design an engaging events programme for businesses and their employees.

Experience of working with CRM systems.

Arranging and administrating meetings, including minute-taking.

Confident user of standard MS Office software packages.

 Strong administrative skills.
Relevant experience and education
Experience in a membership or outward/client-facing role requiring engagement with industry executives of all levels.

Previous involvement with events management.

Understanding of Business Improvement Districts.

Interest in Bankside as an area to live, work and visit.
About Better Bankside
Vision: Powered by the people of Bankside, Better Bankside will be an agent of change, leading innovative economic, environmental and social action to advance one of the world's great neighbourhoods, bringing benefits to business and Banksiders.
Mission: We will improve everyone's experience of the neighbourhood by co-creating our programme with Banksiders, responding inventively to urban challenges, and celebrating the differences that define Bankside as London's Other Side.
Better Bankside was one of the first Business Improvement Districts (BID) in the UK and was formally established in 2005. We are a partnership of local businesses, working closely with other community stakeholders to co-create a programme of projects and services that benefits the whole Bankside neighbourhood. Our core purpose is to support local businesses and make a positive impact in our community.
As a BID, we are funded by a mandatory levy on businesses within a defined boundary. BIDs are established through a ballot process, and every five years must return to their members to secure a majority vote in favour of their continuation. Our last ballot took place in November 2019, achieving overwhelming support from the business community, with 92% voting for another five years of Better Bankside.
Better Bankside is an organisation where you can make a real impact; and where you can expect to get involved in a wide-ranging programme of work. We are a small team of fifteen in the Bankside office, plus our wardens and street cleaning teams. The way we work with our members through our governance structure provides an extended network of regular collaborators and contributors.
Applications
At Better Bankside, we celebrate diversity and promote equality and inclusion through our work, within our staff team, and through our recruitment practices. We are working with Applied, an online platform which removes bias from the selection and recruitment process, with shortlisting undertaken without viewing candidates' CVs, or viewing their personal information.
The closing date for applications is Friday 17 November at 5pm, with interviews the following Friday 24 November 2024. If you have any questions about the role, please contact Kate Turnbull, Director of Communications and Engagement, kt@betterbankside.co.uk
Removing bias from the hiring process
Applications closed Fri 17th Nov 2023
Removing bias from the hiring process
Your application will be anonymously reviewed by our hiring team to ensure fairness
You won't need a CV to apply to this job
Applications closed Fri 17th Nov 2023