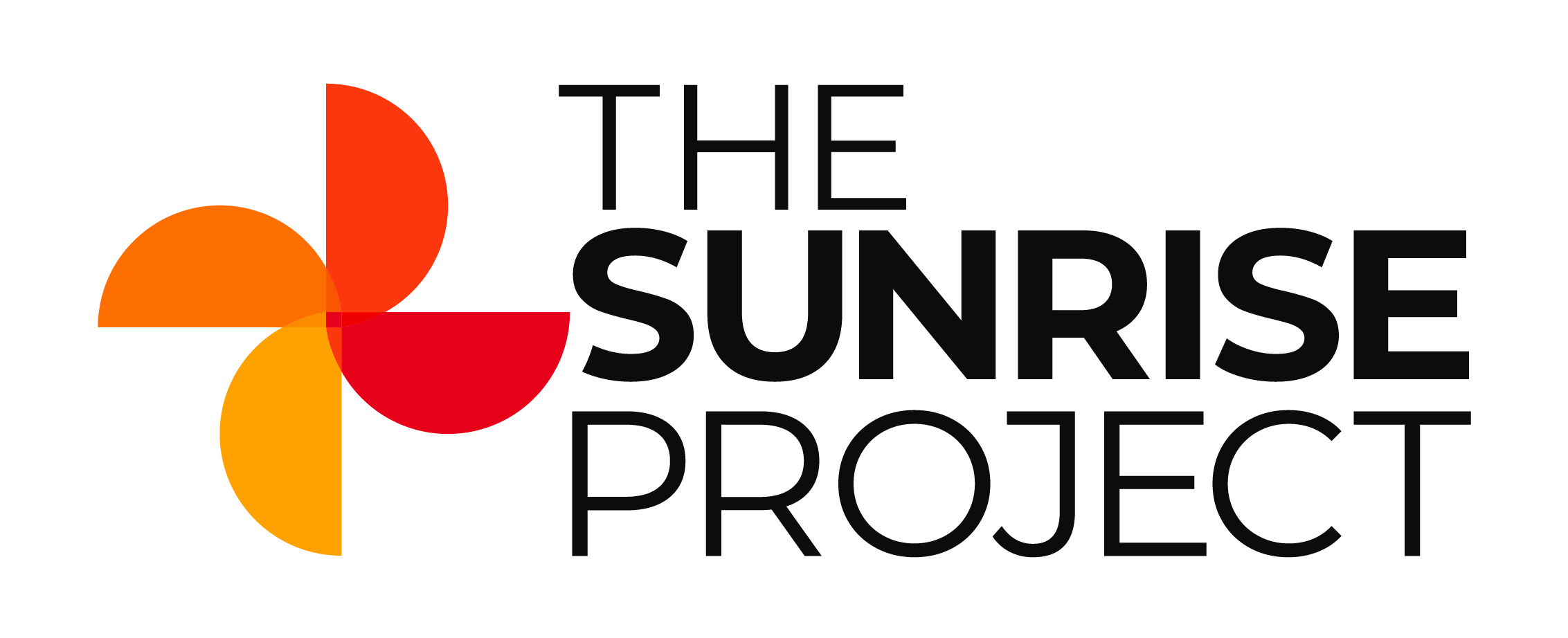 Program Associate, Energy Transformation
The Sunrise Project
Employment Type
Full time
Location
Remote · Australia
Salary
$88,000 - $100,000 (AUD)
full benefits listed below
Team
Australian Energy Transformation
Seniority
Junior, Mid-level
Closing: 11:59pm, 17th Sep 2023 AEST
Job Description
Contract Type: Ongoing

Award: Equivalent to Clerks—Private Sector Award 2020 Level 5

Hours: 35 hpw = Full Time
About us
Driven by a passion to achieve climate justice, The Sunrise Project is a team of experienced changemakers with a mission to scale social movements to drive the global transition beyond fossil fuels. With programs and staff in Australia, and affiliated programs and staff in Europe, and the US, we have developed a unique model of grant making and campaigning that supports networks of organisations to drive powerful change towards our mission.
We have a dynamic and nimble organisational culture and we're serious about supporting our people to thrive. We move fast and lean into the urgency of the climate challenge.
We believe that a diversity of experiences and perspectives will help us build stronger strategies, teams and movements. We strongly encourage First Nations people, people of colour, people living outside of cities, and people living with a disability to apply. We are continually working on becoming a better workplace for everyone. You can read our commitment to this work here.
About the Program 
Australia has all the resources it needs to be a renewable energy powerhouse. Yet, electricity generation from coal power still makes the single greatest contribution to our country's overall domestic emissions. 
Our goal is to harness the power of our globally-significant renewable resources to drive the transition beyond fossil fuels – and ensure it happens at the pace and scale required to solve the climate crisis. 
We aim to ensure that this shift is fast and fair, with benefits flowing to those most affected by the transformation. 
The Australian Energy Transformation Team brings our resources – including strategy & analysis; coordination & convening; and strategic grantmaking – to support the diverse network of organisations working to transform and decarbonise Australia's energy system. 
About the Role
This role supports our Program Director and Deputy Director, who manage the Australian Energy Transformation (AET) team to win a fast and fair transformation of Australia's domestic and export economies from coal and gas to renewable energy. You'll need to be a lateral thinker and problem-solver and be super-organised, with an unflappable nature. A big part of the job is to support the Program Director and Deputy Director to help them focus on their highest leverage activities so you'll need to bring decisive prioritisation to schedule their time and tasks. 
You'll be the 'chief wrangler' who'll bring high-level coordination and support to our team, helping plan and scaffold complex projects with overlapping timelines. Supporting the team to manage workflows and meet deadlines by planning ahead for big external and internal moments will be a big part of your job. In the context of a fast-moving external environment, and a fast-growing organisation, you'll also need the flexible mindset and advanced communication skills to help rework plans and timelines on the fly. You'll also need to be willing and able to roll up your sleeves on all things admin, from virtual filing to travel and venue booking. 
You'll be engaging closely with everyone from board members, philanthropists, business and NGO leaders, as well as staff at all levels within our organisation - so you'll need a penchant for clear, direct, tactful communication and the ability to read people and group dynamics. The ability to write fast and well is a must - your average day could include everything from dashing off a chatty email to proof-reading a formal grant proposal. Doing the job well will also require developing a deep understanding of our whole organisation, the Australia Energy Transformation programs and the context we're operating in. 
About you
You have a good eye for detail and can organise multiple calendars, communication channels and competing priorities effectively. You are a clear communicator and have a knack for problem solving or preempting a situation before it becomes a problem.
You are empathic to the needs of others and genuinely care about the success of others and their initiatives. 
You are good at sensing and making sense of complex conversations. You are a master of logistics. You are experienced at helping manage projects, contracts, and presentations. You are excellent at formatting, proofreading and packaging documentation for specific audiences. 
You may not be an expert in climate change but have a solid understanding of its importance and a hunger to play your part to help solve it.
Key responsibilities (Your Mission)
Supports the Program Director and Deputy Director to manage their workloads, including prioritisation, scheduling, communication with key stakeholders and diary management;

Plans and administers virtual and in-person meetings and workshops, and performs other administrative tasks as needed;

Develops and administers systems, workflows, and processes, including budgeting, grantmaking, and reporting processes, to help the AET team plan, collaborate, work effectively together and evaluate our work; 

Supports the preparation of reports and presentations, including drafting, editing, and proof-reading complex documentation for external stakeholders including boards and donors;

Applies a strategic mindset to all interactions to help us lead the organisation with the greatest impact; supporting and simplifying our workflows by anticipating what's needed before we do.

Supports the growth of a more informed, effective, cohesive and powerful network of groups and individuals working to win climate justice for all by shifting Australia beyond fossil fuels.
Required skills, knowledge and experience
Experience in a similar or related role supporting executives or senior managers;  

High level competency in organisational, workflow management and project administration skills; 

Ability to prioritise decisively and juggle multiple projects and priorities in a flexible, fast-paced environment; 

Advanced written and verbal communication skills; 

Intermediate-level competence with software and tech solutions;

Exceptional interpersonal communications skills and emotional intelligence;

Ability to understand complex strategic and organisational dynamics to inform communication with internal and external stakeholders;

A passion for taking action on climate change and a deep commitment to justice, equity, diversity and inclusion.
Desirable skills, knowledge and experience
Experience facilitating large and small meetings, particularly in a campaigning context 

Experience working in a campaigning or social movement organisation

Knowledge of or interest in the shift from fossil fuels to clean energy

Power-user skills in the Google suite, Asana and Slack, and ability to learn new tech tools quickly

Events management experience

Grants administration experience

Basic budget monitoring and tracking experience

Basic design skills to assist in the visual communication of campaign information in campaign presentations and documents
Job requirements 
You must have full working rights for Australia.  The Sunrise Project is unfortunately unable to sponsor applicants for employment visas.

Attend local in-person partner actions.

Intermittent travel domestically, rurally and internationally with advanced notice may be required.

COVID-19 vaccinations may apply in accordance with local legislation and/or Sunrise policy
How Sunrise supports its staff
The Sunrise Project. is committed to creating a workplace that supports our staff to do their best work and develop professionally. We have the following in place to help us achieve that, noting pro rata will apply for part time staff:
Superannuation 12.5%

Birthday leave (if it's your birthday, you get a day off)

Solidarity and community leave 1 week p.a

Cultural leave (floating & additional public holidays)

Gifted leave (over Christmas and New Year)

Paid Parental Leave that is gender-neutral & inclusive of all types of families, incl. Parental Return To Work & Keeping In Touch Program

Life Leave (up to 40 days p.a. for significant personal reasons)

Flexible Working Policy

Employee Assistance Program

VIDA - An AI tool to support your health and wellbeing.

Allowances including:

Workspace Benefits incl: Macbook & accessories, initial $2,000 for home workspace and IT equipment + $800 every 2 years + up to $75/mth phone/data/internet.

Shared office support

Regular all-org and team meetings & retreats

Learning & Development Program incl. a professional development budget for you

Coaching & manager support with regular 1:1 meetings

Annual performance & development reviews with 360 feedback

A co-developed work plan to ensure clarity on your role & key responsibilities

We provide our staff with a voice on issues that concern them via consultation, eg JEDI caucuses, working groups, slack channels, surveys and meetings.
How to apply for this job
We recognize that racism, sexism, ableism, homophobia, classism and other forms of discrimination creates structural barriers that impact opportunities to formal education and experience. When assessing candidates we look at more than the jobs you've been paid to do but the range of ways you've picked up skills and knowledge throughout your life. This is why we assess candidates on how well they respond to application questions and don't require a cover letter.
Removing bias from the hiring process
Applications are not yet open
Removing bias from the hiring process
Your application will be anonymously reviewed by our hiring team to ensure fairness
You'll need a CV/résumé, but it'll only be considered if you score well on the anonymous review
Applications are not yet open