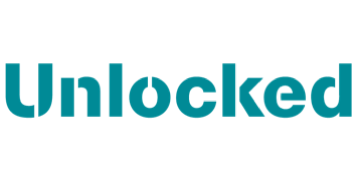 Researcher
Unlocked Graduates
Team: External Relations
Salary: £20-25,000 depending on experience
Location: London, with some travel to prisons in England
Closing: This role has no specific closing date.
Role posted - 9:55pm, 29th May 2019 BST
Job Description
About us
Unlocked Graduates is an award-winning organisation that aims to change how we develop society's future leaders, and how we think about prisons and prisoners, by focusing on rehabilitation and addressing the damage and cost of reoffending.
The Unlocked Graduates programme offers top graduates and career changers the opportunity to work as prison officers for two years. During this time, our officers complete a master's degree and develop policy ideas with the potential to influence the wider prison system. The project grew from a recommendation in the Coates Review of prison education, and this summer our third cohort of officers will start work in prisons across London, the South East, and the North West.
The programme is starting to raise the status of an invisible and undervalued public service, by attracting a different type of leader to work in prisons and identify ways to promote rehabilitation and reform the prison system. The skills they learn will propel them into leadership roles in a range of sectors when they complete the scheme. Unlocked Graduates wants to see a country where prisons successfully rehabilitate, and reoffending rates are significantly lower.
The role
This is an exciting new role that offers a great opportunity to support the work of the External Relations team while being actively involved in a substantial research project. You will carry out a range of research and evaluation, particularly interviews in prisons, to help Unlocked Graduates understand and increase its impact. As part of a small and fast-paced organisation, you will also contribute to several other projects, giving you broad experience of the charity and criminal justice sectors.
This is an initial six month fixed term contract, with the possibility of extending to nine months. Key accountabilities will include:
1. Qualitative research: help to carry out and analyse interviews with prisoners and prison staff as part of our impact evaluation.
2. Other research and analysis: help to monitor and evaluate our programme (for example by running surveys and analysing quantitative data); review public reports and datasets about prisons and prisoners.
3. Communications and digital support: including daily media monitoring, researching media opportunities, and social media analytics.
4. Fundraising and partnership support: including researching potential funders and supporters, administration of prison visits and challenge events, and support for the Innovation Acceleration Programme.
Person specification
Knowledge and experience
Essential:
Qualitative research experience (degree or equivalent work experience).

Excellent written and verbal communication.

Computer literate, especially in the use of Microsoft Word, Excel and PowerPoint.
Desirable:
Experience of working with prisoners or other vulnerable people.

Good knowledge of research ethics and data protection.

Experience of writing reports for specialist and generalist audiences.

Quantitative research experience, including administering online surveys.

Knowledge and understanding of social media platforms.

Knowledge of the criminal justice system.
Characteristics and skills
Strong belief and enthusiasm for Unlocked Graduates' aims and mission.

Methodical, organised and able to work with attention to detail.

Can work using own initiative and prioritise workload in a busy team environment.

Excellent interpersonal skills; able to develop professional relationships with a wide range of people

A team player, who is willing to deliver practically on the ground and be hands-on.
We would particularly welcome applications from people with lived experience of prisons or the criminal justice system.
Other information
The role requires travel to prisons across London and the South East (around twelve visits in total) as well as the possibility of other visits to locations in England.

Interviews may start before the closing date, so it is advised to apply as early as possible.
Removing bias from the hiring process
Your application will be blind reviewed by our hiring team to ensure fairness
You'll need a CV/résumé, but it'll only be considered if you score well on the blind review
Removing bias from the hiring process
Your application will be blind reviewed by our hiring team to ensure fairness
You'll need a CV/résumé, but it'll only be considered if you score well on the blind review