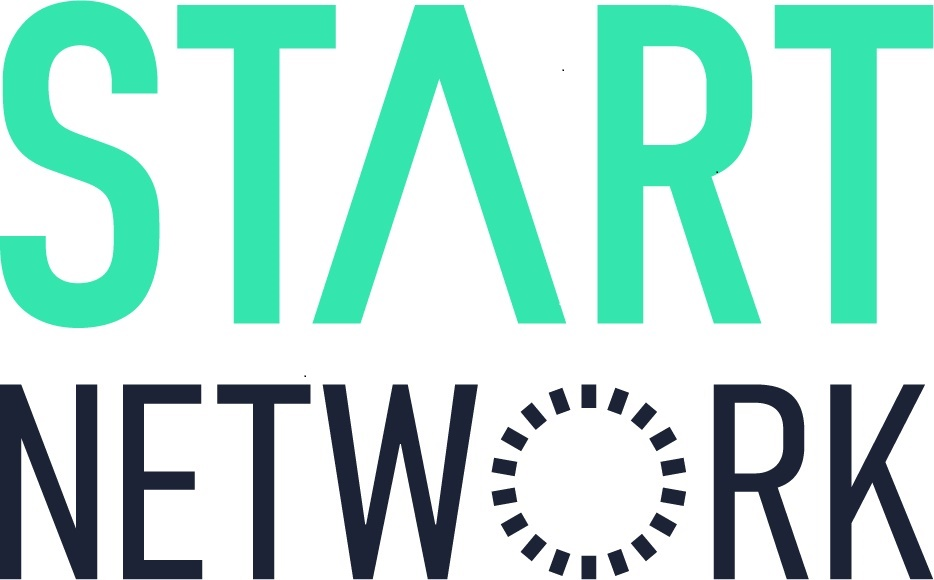 Head of Network Development

The Start Network is made up of more than 50 aid agencies across five continents. Together, our aim is to transform humanitarian action through innovation, fast funding, early action, and locally driven humanitarian action.  We're tackling what we believe are the biggest systemic problems that the sector faces. Problems including slow and reactive funding, centralised decision-making, and an aversion to change mean that people affected by crises around the world do not receive the best help fast enough, and needless suffering results. Our work focuses on responding to these problems.  This includes shifting power closer to where crises happen, providing fast, early and predictable function and sharing learning and innovative ways of working.
The Start Network is at a critical point in its journey. We have grown and diversified our membership over the past 10 years. We are now set to evolve into a decentralised "network of networks" by 2025 in line with our vision and principles. We are currently working with five national and regional networks (called hubs) made up of predominantly civil society organisations in Pakistan, DRC, Guatemala, India and the Pacific. They are developing locally owned ways of anticipating and responding to humanitarian crises. We aim to support the emergence and development of further hubs in the coming years.  Our ultimate ambition is to devolve leadership, membership, programming and decision making to the hubs, while the central team transitions to become a service provider.
We are currently exploring different models for employing staff globally driven by our aim to disperse the team, increase diversity, and ensure we are representative of the communities we serve. Therefore, for the post to be based outside of the UK, we are actively seeking to recruit from some our countries of operation (DRC, Bangladesh, Guatemala, India, Pakistan, Senegal). For these locations, we are accepting applications from outside our members, using a third-party host. We are also accepting member secondment applications from countries within the same region since members will continue to be the employer during the secondment. Please reach out to peopleandculture@startnetwork.org with questions or for further information.
Start Network is committed to protecting people, particularly children, at-risk adults and affected populations from any harm that may be caused due to their encountering the Start Network as well as responding effectively should any harm occur.  We are also committed to safeguarding staff from any forms of bullying, harassment, sexual harassment, discrimination, and abuse of power as outlined in the Dignity at Work policy. 
Start Network embraces diversity, promotes equality of opportunity and eliminates unlawful discrimination. We are an equal opportunities employer and treat every application on merit alone.  We particularly welcome applications from disabled, black, indigenous and people of colour (BIPOC), and LGBT+ and non-binary candidates.  We offer a guaranteed interview scheme for disabled applicants who meet our essential selection criteria set out in the Skills section. 
JOB PURPOSE
This leadership role will enable strategic thinking and design, influence diverse stakeholders, adapt agile ways of working and drive change in line with the vision of the network. You will enable the development of hubs, driving decentralised decision-making, devolving power, and enabling local hub leaders to meet their needs defined and owned by them.  You will work with key stakeholder groups, primarily the hubs, to understand their support needs, then facilitate and coordinate that support working with the relevant team expertise, such as operations and communications.  Longer-term, the aspiration is for the services to be peer-to-peer between hubs.
The role requires political awareness and sensitivity to different contexts.  It requires using your position to support others to connect and influence.  You will be great at building relationships with empathy and credibility.  Listening and valuing diverse perspectives to build an inclusive team will be key to success. 
SKILLS
●      Politically aware and sensitive to the broader political context within which we operate
●      Comfortable with ambiguity and enabling solutions to emerge from testing, learning, and iterating (this may include familiarity with agile and/or adaptive management techniques)
●      Systems thinker with the ability to see the bigger picture
●      Ability to build and maintain equitable partnerships across diverse organisations
●      Ability to engage with and influence internal and external stakeholders at every level
●      Broad understanding and knowledge of the dynamics of the humanitarian sector
●      Empathetic leader with an ability to put yourselves in the position of those with less power
●      Excellent verbal communication skills (in English) for managing relationships at a distance
●      Creative thinker who is able to work with others to co-design solutions to complex problems
●      Inspiring and motivating leader who is able to get the most out of team members
●      Experience of managing a complex change, enabling others to lead aspects of the work (likely to be gained from experience in a similar role and/or 7+ years' experience)
●      Working knowledge in one or more of the hub languages (desirable)
KEY ACCOUNTABILITIES
Strategic Influence, Planning and Enabling
●      Influence and advocate for locally driven humanitarian action, creating and holding space to support the emergence of hubs based on their aspirations, priorities and needs
●      Facilitate, nurture, and maintain a mutual partnering process between the Start Network team and hubs
●      Work with the hub leadership and Start Network team to create a culture of effective decision making, feedback and learning so that we can adapt support to emerging needs
●      Connect hubs with the team to translate needs into services, products and tools that are user-centred and locally relevant
●      Coordinate the delivery of hub support with other teams and/or other hubs acting as a key relationship holder and connector once hubs are up and running
●      Support the transition of the team to becoming a service provider for hubs as part of a cross-organisational team supporting change
●      Advise and help hubs to support their members through the due diligence process, working closely with the Due Diligence Manager
●      Enable hubs to increase their engagement and voice in the Network to advance locally determined goals, working closely with the advocacy team
●      Lead on the design, socialisation, and implementation of a transition plan for the network's membership model leading to decentralisation, working with the Governance Manager
Team Leadership and Internal Brokering
●       Support the growth and development of team members, using mentoring and coaching techniques
●      Work closely with Start Network teams to ensure that deliverables are in service of hubs
●      Support and shape wider organisational change initiatives to deliver on our mission     
●      Work closely with colleagues who hold responsibility for membership and governance, ensuring integration of strategic plans across these functions
●      Budget-holder for the Network Development budget, ensuring spend against the budget, reforecasting, and other budgetary responsibilities
●      Drive strategic thinking and understanding across the team, Board and members around locally drive humanitarian action
●      Actively participate in the Senior Management Team and other decision-making fora, Committees, and the Board
Start Network Culture
●      To carry out the responsibilities of the role in line with the Start Network Code of Conduct and with a commitment to safeguarding adults and children
●      A commitment to the Start Network vision, principles, values and approach
●      The Start Network team is an agile group of individuals who use their experience and skills across the network, so flexibility to work in and with different teams and functions is part of our culture
PERSON PROFILE
●      Extend trust-building in others by giving them opportunities to lead, the chance to share their perspective and safe space to discuss lessons learnt
●      Influence stakeholders to address difficult or complex issues by listening to diverse perspectives, finding common ground and avoiding criticism or complaint
●      Generate and support implementation of ideas that have impact at organisational, network and/or humanitarian systems-level by promoting these ideas to relevant internal and external stakeholders
●      Enable the Network to develop in a way that embraces diversity and creates space for local and national agencies to gain power by driving the vision, mission and purpose and defending it against those who do not support it
●      Identify areas of hidden conflict and work with others to resolve them by showing empathy, avoiding defensiveness, listening to feedback and establishing credibility
●      Inspire and motivate others by creating passion around our vision and focus, connecting with humility and empathy, and showing openness and resilience
●      Promote a culture that learns and iterates, sharing evidence across the organisation and network by enabling others to establish rhythms and shared spaces
●      Set strategic direction and clarity of vision, purpose and culture, enabling space for the team, members, Hubs and other stakeholders to shape the journey
Role posted -
9:13am, 10th Mar 2021 GMT