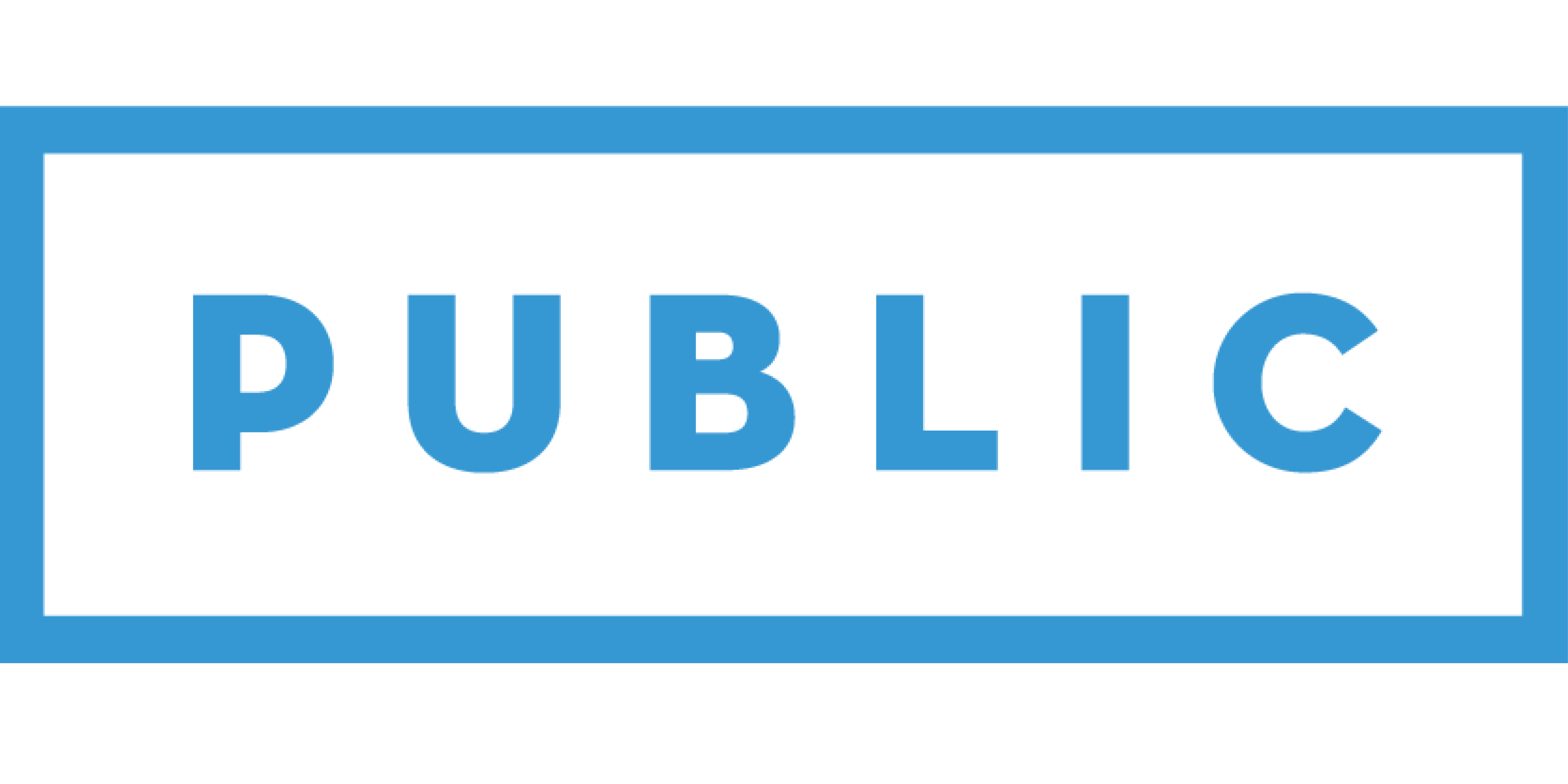 Programme Associate
PUBLIC is committed to building a diverse and inclusive workplace. We are an equal opportunity employer and welcome applicants of all different backgrounds, experiences, and perspectives. Candidates from non-traditional backgrounds and underrepresented groups are strongly encouraged to apply.
The role
PUBLIC is seeking a Programme Associate to join the Learning Programmes team. Working alongside the Programme Manager and the wider Programme team, the Programme Associate will need to maintain the programme's core organisation and administration. This will include operational programmatic execution, events management, communication with the programme participants and beyond.
PUBLIC develops and delivers learning programmes, working with public sector departments and individuals to provide full-time training in innovation and entrepreneurship. The Programme Associate will work closely with programme participants, programme mentors, lecturers, speakers, and startups. PUBLIC is a dynamic company, pioneering approaches in a new and fast-growing sector. As such, in addition to working on learning programmes, you will also work across new business opportunities and other programmes. 
As Learning Programme Associate, your main responsibilities will include: 
Building relationships with participants, startups, and lecturers

Liaising with lecturers on course details 

Building the timetable for programmes, coordinating the availability of many different parties including lecturers, startups and mentors 

Organising and running social events (remote/in-person) for programme participants 

Support on building the curriculum and sourcing programme faculty
Person Specification
What you will bring to PUBLIC
Operational experience, ideally coordinating different stakeholders

The ability to deliver on a high-volume of diverse tasks

Strong organisation skills and a detail-oriented approach

The ability to take initiative and improve systems & processes

Excitement to be working closely with startups

A high level of resourcefulness and determination 

Enthusiasm for working in a dynamic and fast-paced environment

Demonstrable interest in politics and/or new technologies

Strong interpersonal skills
Desirable skills
Strong written and verbal communication
What you don't need 
A traditional educational background
Selection Process
To be selected for the role, candidates will have to complete:
A competency based interview testing the potential fit for the role in the week of January 18th

A culture based interview - testing the potential cultural fit within PUBLIC.

The completion of a short task outside of the interview. No prior knowledge will be required to be successful at this task. 
About PUBLIC
PUBLIC helps technology startups transform public services. We help entrepreneurs with the brightest and most innovative ideas transform the public services we all benefit from, providing them with the insight, support, networks and capital they need to progress their business and improve the lives of citizens.We are a team of passionate problem solvers with a diverse range of skills and backgrounds aiming to use technology to solve major public and societal problems.
PUBLIC was founded by Daniel Korski CBE, a former adviser to the British Prime Minister, and Alexander de Carvalho, a venture investor, and is backed by prominent investors such as Brent Hoberman, Robin Klein and Charlie Songhurst and high-level advisers like, former Chief of Defence Staff General David Richards and Lord Mark Malloch-Brown, the former Deputy UN Secretary-General. 
PUBLIC runs an accelerator programme (GovStart) which supports ten companies annually in London and  Berlin and runs city-based challenge competitions for example with the Danish government. The company also incubates and invests directly in startups and runs an in-house think tank which produces publicly-available reports on innovation in public services. Since its creation in 2016, PUBLIC has made investments in over forty startups - including startups working on improving midwifery services, social care, border management and traffic control. In addition to startup programmes, PUBLIC also runs learning programmes to upskill public sector workers on innovation.
Role posted -
4:52pm, 19th Dec 2020 GMT