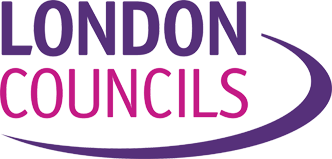 LOTI Data Projects Manager
London Councils
Team: London Office of Technology and Innovation
Grade: Band D
Salary: £46,794
Location:

London Councils (59½ Southwark Street, London) and remotely.

Closing: 9:00am, 20th Mar 2023 GMT
Job Description
About LOTI
The London Office of Technology and Innovation (LOTI) helps London borough councils and the Greater London Authority (GLA) work together to bring the best of technology, data and innovation to improve public services and outcomes for Londoners. We're funded by our membership of 24 London boroughs, the GLA and London Councils. We're hosted by London Councils, which represents London's 32 councils and the City of London. Read about LOTI's work at: https://loti.london/.
Job Purpose 
LOTI is seeking a talented Data Projects Manager to coordinate the delivery of a new rough sleeping data platform for London. The platform will bring together and visualise data from across the many different organisations that work to support homeless people in the capital to help ensure rough sleeping in London is rare, brief and non-recurrent. The intention is to create insights that help local government and its voluntary and community sector partners better understand how people interact with homelessness services, the flow of supply and demand, and how they can better plan, report, and manage performance.
As Data Projects Manager, you'll work closely with LOTI's Programme Manager for Data, Smart Cities and Cyber Security (your line manager), the project Working Group and our contractor (who will develop the platform). You'll  ensure that user requirements from across our stakeholder group are translated into tangible product functionality for the delivery team, manage the product's backlog and ensure the project is delivered to deadline.
The role will additionally support LOTI's broader work on data. This includes a wide range of projects where LOTI works with London borough councils and other partners to collaborate with data to improve their operations, services and outcomes for Londoners.
How We Work
The LOTI team is made up of eight people. While being small, LOTI can draw on the time, ideas and energy of dozens of people from across all our members. We are committed to being a high-performing team, constantly reviewing, learning and adapting our ways of working, and operating in a high-challenge, high-support culture.
Principal Responsibilities
To work closely with LOTI's Programme Manager for Data, Smart Cities and Cyber Security and the Life Off the Streets programme (LOTS) working group to plan and execute the Rough Sleeping Data Project. This - and all other data projects - will be delivered in an agile manner and in keeping with LOTI's outcomes-driven methodology for data projects.

To maintain effective working relationships with borough councils, the GLA, London Councils and other partners in the public, private and third sectors to enable the successful delivery of data projects in a complex, multi-partner environment.

To assess, prioritise and deliver on user needs for the Rough Sleeping Data project during the initial development of the platform and when the system is live.

Where capacity permits, to help plan and execute other LOTI data projects.

Typical activities are likely to include:

Convening project partners at each stage of the project to clarify and keep them focused on the project's key goals and activities;

Managing relationships with technical contractors

Developing business cases

Managing risks and issues logs

Developing and owning detailed project plans

Guiding partners on the use of LOTI's outcomes-driven methodology;

Designing, supporting or running project related workshops and events;

Monitoring and seeking effective solutions to issues and risks, escalating where necessary;

Ensuring data ethics and information governance processes and principles are followed;

Ensuring the progress and outputs of each project are captured and shared as part of our commitment to working in the open;

To write clear and concise proposals and reports, sometimes in conjunction with other partners/consultants. 

To represent LOTI at meetings with local authorities, the GLA and other organisations and actively participate in the coordination and delivery of other LOTI team projects and activities as required.
Organisational Responsibilities
To adhere to London Councils' policies, procedures, regulations and protocols in the discharge of all duties, in all aspects of work, including the Data Protection Act 2018.

To take care at all times to uphold health and safety at work for self and others and observe London Councils' Health and Safety policy and related procedures. 

To uphold the highest standards of ethical conduct in line with the expectations of a local government officer and to adhere to such standards in order to uphold the reputation of London Councils and local government in London.  
About You
Our ideal candidate will:
Enjoy problem-solving in complex, changeable and sometimes ambiguous environments where creativity and pragmatism are required. 

Be informed and credible in talking to local authorities about the role of data and digital innovation methods in improving public services.

Be comfortable designing briefs for technology partners and overseeing the delivery of technology products.

Have experience managing projects using agile methods involving multiple teams, while building strong relationships with all partners.

Have buckets of initiative and a willingness to find or develop new approaches based on the needs of our team and members.

Be a clear and articulate communicator, both in writing and in person.

Be comfortable working in a small and fast-moving team, managing a mixed and varied workload, and responding effectively to the needs of a range of stakeholders.

Be committed to constantly learning and honing your craft with the support of the LOTI team
Note
LOTI's work constantly evolves as we try new things, learn and adapt to meet the needs of our members. This job description is therefore not intended to be rigid but should be regarded as providing guidelines within which the post-holder works. Other duties appropriate to the post may be assigned from time to time.
Hybrid working
The nature of LOTI's activities is such that a significant amount of work can be conducted remotely. We currently envisage that 1-2 days a week will be spent in London, but the timing and frequency will be discussed and agreed with the team based on the needs of our members and London Councils' policies.
Removing bias from the hiring process
Your application will be anonymously reviewed by our hiring team to ensure fairness
You'll need a CV/résumé, but it'll only be considered if you score well on the anonymous review
Applications closed Mon 20th Mar 2023
Removing bias from the hiring process
Your application will be anonymously reviewed by our hiring team to ensure fairness
You'll need a CV/résumé, but it'll only be considered if you score well on the anonymous review
Applications closed Mon 20th Mar 2023