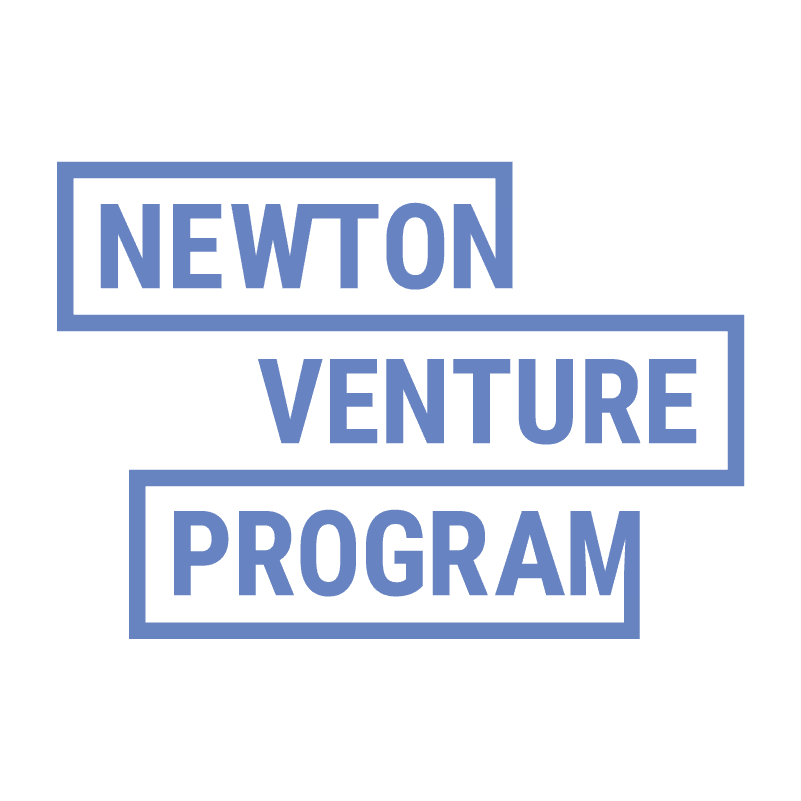 Join the Newton Venture Program: Fellowship at London Business School in April 2023
Newton Venture Program
Location
London Business School
Closing: 5:00pm, 25th Jan 2023 GMT
Job Description
Join the Newton Venture Program: Fellowship at London Business School in April 2023
Applications close on Wednesday 25 January at 17:00 GMT.
The Newton Fellowship Program helps you accelerate your venture capital career. If you have a few years of venture capital or closely-aligned experience under your belt and are looking to get to the next level in your career, this program is for you.
The opportunity.
Delivered in-person across London Business School and partner institutions/VC firms (exact locations to be confirmed)

Interactive, discussion-based sessions bringing together industry insight, frameworks and tools, and practical application

Three modules, each three days long, held every two months (the total program runs over a six-month period)

Both online and in-person opportunities to connect between modules 

Fireside chats and informal social evening events

Real case studies to dive into and discuss

Project work and applied learning activities

Access to the Newton Network
What you will learn
Module 1: Identifying potential 🌱

Funding options

Demand and supply

Deal flow

Networking

Valuations - methods and approaches

Diversity in venture capital 

Term sheets

Module 2: Realising potential ✨

Post funding reality

Business model innovation

Scaling a business

Negotiations

Responsible business and investment

Module 3: Unleashing potential 🚀

Leveraging ecosystems

Fundraising and fund due diligence

Building a VC investment platform

Fund co-investment 

VC value creation

Apart from growing in your technical knowledge of venture capital, you will also grow in your personal leadership journey through exercises such as creating a personal fellow's vision and receiving coaching.
Your role
Senior Associates and Principals, Junior Partners, new General Partners, experienced entrepreneurs and operators, and deep subject matter experts. You are keen to advance your career, expand your perspectives and build your personal vision. You will:
Prioritise the time and energy needed to fully immerse yourself in the three modules spread over six months

Participate with commitment in both solo and group activities, and contribute to the interactive sessions

Complete intermodular work critical to your learning and that of your peers in the cohort

Be ready to dive deeper into the inner workings of the venture capital industry and how you can help shape the future of the industry

Go on to be an engaged member of the global Newton Alumni
Key attributes
Motivation

Mission focus

Contribution

Grit

Critical thinking

Fluency of ideas 
We are looking for interest and motivation to pursue a long-term career as a venture investor. We are particularly keen to hear from applicants from overlooked and underestimated backgrounds. 
Please note: The Fellowship program is aimed at those with a minimum of 3 years of experience as an investor working at an investment firm or technology transfer office OR a minimum of 5 years experience working in the startup ecosystem, as a founder or operator. 
If you haven't yet reached this level of experience, the Fundamentals Program may be a better fit for you (applications open now).
Key details
Module 1 dates: Wed 19 April to Fri 21 April 2023

Module 2 dates: Wed 28 June to Fri 30 June 2023

Module 3 dates: Wed 18 October to Fri 20 October 2023

Sessions are held in-person in London

Dates and locations are subject to change

Interviews will be held between Monday 30 January and Friday 10 February 2023

Successful applicants will be informed on Friday 10 February 2023

Cost of the program is £12,500 + VAT 

On successful application to the program, payment for the Fellowship must be paid by Wednesday 15 March 2023 to secure your space on the program

We use the platform Applied to liaise with applicants, so please ensure you've whitelisted Applied to ensure emails don't go into spam. We can't promise we can offer you a spot if you missed the deadline because of this.
Before applying, please read our Terms & Conditions and Privacy Policy. By applying, you acknowledge that you've read and adhere to Newton's Terms & Conditions.
Scholarships information
Scholarships and employer sponsorship
To reduce barriers to entry, we offer a limited number of scholarships starting from 25% of the program fee, if needed. To apply for a scholarship, please read the dedicated page for instructions to apply. 

Scholarship applications are separate from the program application and do not affect your eligibility. We run a blind application process that is separate from the scholarship process: neither process will impact the other.

Scholarship applications must be completed by Wednesday 25 January 2023.

Many employers see the benefit of a program such as Newton Fellowship. See information here about how to approach getting sponsored to learn with us.
What is the Newton Venture Program?
Newton Venture Program helps you make sense of the venture capital world with a mission to level the playing field for people from typically overlooked and underestimated backgrounds - ensuring that the next generation of investors represent the world we live in.
Newton is a joint venture between London Business School and LocalGlobe VC, with founding partner Silicon Valley Bank. We combine the best of executive education with insights from the most experienced practitioners across the global venture landscape.
Our robust training programs ensure that everyone has an equal opportunity to thrive in venture capital to create a more accessible and diverse ecosystem. 
Removing bias from the hiring process
Applications closed Wed 25th Jan 2023
Removing bias from the hiring process
Your application will be anonymously reviewed by our hiring team to ensure fairness
You won't need a CV to apply to this job
Applications closed Wed 25th Jan 2023