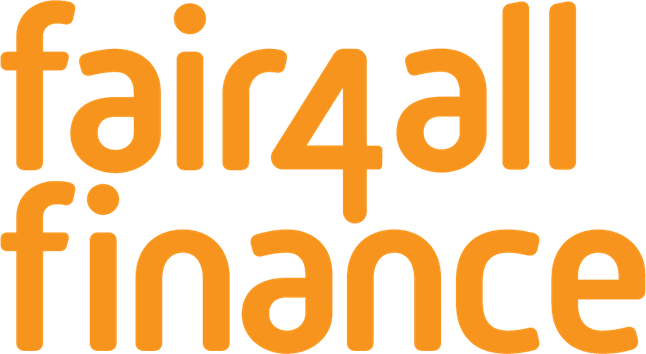 Partnerships/ Key Account Manager
Fair4All Finance
Salary: £48,000 - £53,000
Location: Flexible in UK or home working (currently the team are home working due to Covid-19; when government rules allow, this role-holder will be expected to spend Wednesdays in the London office
Closing: 9:00am, 21st Jun 2021 BST
Role posted - 11:17am, 27th Apr 2021 BST
Job Description
Role purpose
Fair4All Finance is seeking a collaborative and results driven Partnerships / Key Account Manager to lead our relationships with senior leaders in the financial services industry with the goal of developing ambitious joint projects to increase financial inclusion and customer financial wellbeing.
You will be joining a talented and driven team overseen by a committed and impressive board. Our high calibre team is drawn from a range of backgrounds spanning CEO, Partner and Director roles within Financial Services institutions through to leaders in impact investing and social purpose organisations, including key industry touch points such as the Financial Inclusion Policy Forum.  
You will have a passion for our mission to increase the financial resilience of people in vulnerable circumstances, through your understanding of Environmental, Social and Corporate (ESG) frameworks and financial wellbeing initiatives within mainstream financial services. You will be able to blend this with adopting innovative and creative approaches to problem solving with multiple stakeholders, understanding the implications of these imperatives on partnership working with not for profit organisations.
 Your responsibilities 
Mapping the landscape of financial services and their support for customers in vulnerable circumstances 
Understand the operating environment for financial services organisations, their relative positions and the latest regulatory and policy changes that impact their operating context

Understand what great looks like in product provision for customers in vulnerable circumstances  

Understand the barriers and enablers to increasing provision
Strategic relationship planning and management
Own key accounts plan management in the mainstream financial services sector, being the first point of contact for Fair4All Finance, interfacing across levels in that organisation

Identifying the most appropriate team within Fair4All Finance to bring in expertise where relevant to collaborate on projects and sustain deep and trusted relationships 

Set out a clear account plans for key providers with timelines and milestones 

Build a network of influencers, including the board of Fair4All Finance, to work with in relationship building

Work with Fair4All Finance colleagues to develop insights, research, products and partnerships to support mainstream providers
Building partnerships that surface opportunities and commitments to action 
Clearly communicate and build a shared vision for financial inclusion with key commercial providers  

Identify opportunities, building and actively managing an opportunity pipeline for joint projects with financial services organisations to progress a financial inclusion agenda

Secure commitments to achieve mutual goals and where appropriate own the delivery of these projects or leverage the expertise of the rest of the Fair4All Finance team
Person specification 
Essential experience and capabilities include:  
Understand the broad trends in financial services industry and key business drivers   

Be able to understand a complex policy landscape and to synthesise disparate information in order to communicate clearly 

Evidence of strong oral and written communication skills and self-assurance working alongside and presenting recommendations at an executive level within organisations 

Have a working knowledge of stakeholder mapping techniques and account planning tools, particularly Microsoft Dynamics 

Have direct financial services product or services experience
Desirable experience and capabilities    
Have existing knowledge of financial services regulation

Have existing knowledge of and experience in impact investment reporting, ESG reporting, CSR reporting 
 Personal characteristics:  
Be able to deal with complexity and uncertainty and work under your own initiative  

Be great at building relationships at all levels 

Enjoy innovative and experimental ways of team working 

Seek continued learning and development  

Have fun at work! We're a small and passionate team and we're excited to be able to work with like-minded people to drive change
Applications  
After the job advert closes, your answers will go through a sift process: randomising and anonymising answers to take out individual information that could add biases into hiring decisions. This enables application reviewers to review each answer objectively. People scoring the applications will not have seen your CV at this stage of the process so please try your best to answer questions with specific examples and without simply rephrasing your CV, which they will review later in the recruitment process. 
All Fair4All Finance team members are currently working from home. We will be as flexible as possible in light of any COVID-19 priorities and challenges which you may be facing.  
Removing bias from the hiring process
Your application will be blind reviewed by our hiring team to ensure fairness
You'll need a CV/résumé, but it'll only be considered if you score well on the blind review
Removing bias from the hiring process
Your application will be blind reviewed by our hiring team to ensure fairness
You'll need a CV/résumé, but it'll only be considered if you score well on the blind review