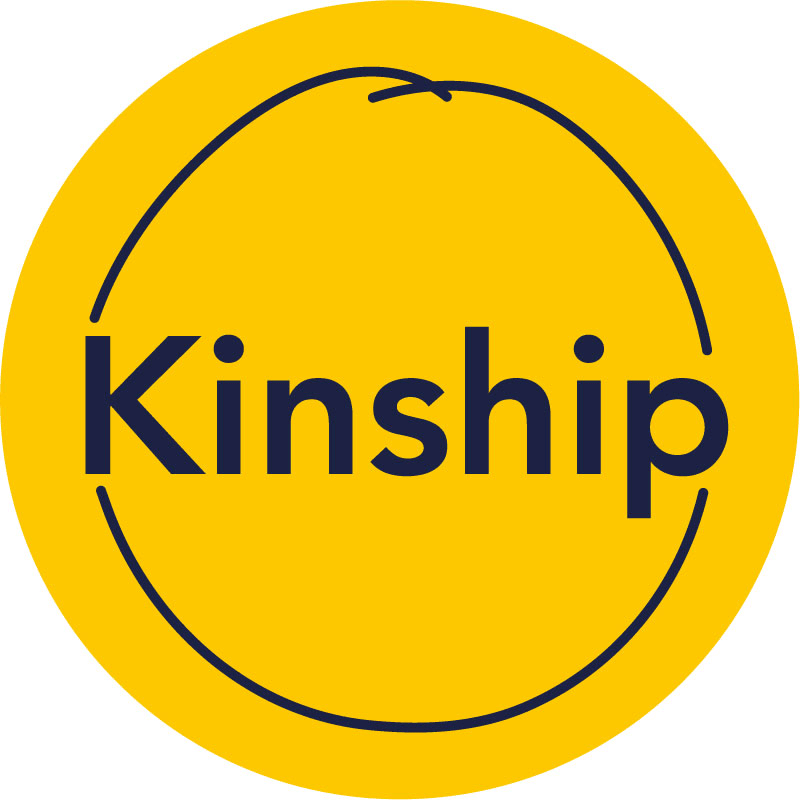 Head of Digital and Content
Kinship
Employment Type
Part time
28 hours (flexible, working minimum of 28 hours/per week considered).
Location
Hybrid · United Kingdom (multiple locations)
England · London
Home-based (with frequent travel and work in London) or office-based (Vauxhall)
Salary
£50,000 - £53,226 (GBP)
Pro-rata - £50,000 (out of London) - £53,226 (including London weighting)
Closing: 9:00am, 4th Dec 2023 GMT
Perks and benefits

Employee Assistance Programme
Job Description
Are you excited about changing lives and changing the system through our Kinship website?
About Kinship:

If you're passionate about purpose – real change for real people, then now is a good time to join us. We are Kinship.
We support grandparents, siblings, aunts, uncles, other family members and friends who step up to raise children when their parents can't.
Our vision is for a society where every kinship family has the recognition, value and support they need and deserve. 
What you need to know about this role:
This is an exciting new role, leading the new digital team of four in Kinship. We're developing a new website alongside the delivery of a brand-new training service for kinship carers.
The focus for your team is to build a brilliant website and digital products which meet the needs of our kinship carers and our other key audiences. We've already launched Kinship Compass, our online information hub for kinship carers and part of the new website redevelopment will be to create one seamless experience and integrate both.
You'll manage Content Designers who will create user led content for Kinship Compass (online advice and information) and our training service – creating online content and workshop content. They will work closely with subject experts across the organisation.
You'll provide digital leadership, increasing our digital capabilities across the organisation by driving innovation. Identifying opportunities to leverage gen AI and machine learning to develop our online services and content.    
We're looking for someone who is curious about using digital to support and enhance our services for kinship carers. And you'll use data and insight to do that, continually optimising user journeys and experiences.
Our influencing, campaigning, research and policy work is core to changing the system for kinship carers and our new website needs to support the strategic objectives for these audiences. Working with our fundraising team, the right person will support the team to create better supporter journeys.
We have just been awarded the Department for Education contract to deliver high quality training to kinship carers across England. You will work closely with the Advice, Training and Information team to ensure kinship carers are able to book online or face-to-face training through our website without friction.
This is a new role and team so you will need to be someone who is comfortable with a high level of ambiguity and who is able to build high performing and effective teams quickly.
Working collaboratively with colleagues across Kinship and in cross-functional teams will be to be a key strength. You'll need to be curious, detail orientated with an improvement mindset.
A new Associate Director of Advice, Training and Information will set up and embed a new Knowledge Board, which you will also co-own. The board will develop a new taxonomy which will form the framework for all content (including online) to support kinship carers as they become and live as a kinship carer. 
You'll be supported by an ambitious and supportive executive team and will join a high performing senior management team.  
Key responsibilities and objectives:
Oversee the development of a new Kinship website (integrating Kinship Compass and the main Kinship) keeping all teams engaged, and after launch leading continual improvement.

Manage digital agencies to deliver effectively and to budget.

Work with the Database Team to deliver a frictionless workshop booking system (already briefed and scoped).

Support the front-end user experience of a new telephony system for our Advice Service.

Take leadership of the Kinship website, ensuring your team are working collaboratively with teams across the organisation to develop content based on user need. 

Co-own and develop our new 'Knowledge Board' aligned to information needed by kinship carers (finance, education, legal and more) as they 'become' and 'live' as kinship carers. Making sure all information is provided in plain English, in formats which support the needs of kinship carers (web pages / information sheets / film / podcasts / workshops). Within this working board, manage the 'subject experts' to deliver relevant and up to date content (advice and information) for the website and Kinship Compass.

Ensure online content and workshop content for the new training service is delivered to a high standard (this excludes marketing, social media and lead generating content). 

Develop the website strategy and digital product roadmap for Kinship, supported by the Director of Services and Digital.

Work closely with Head of Campaigns and Communications to align to overall external communications strategy lead by the Communications and Policy Department.

Drive high performance, digital innovation and effective outcomes while building a positive team culture.
The type of person we're looking for:
This role will be what you make it. You'll have a high level of autonomy and you'll be the digital expert in Kinship. You'll be someone who is continuously learning and excited about the possibilities digital (like AI and machine learning) can offer for kinship carers and our other stakeholders.
You'll need to make sure we're developing, improving, learning from and co-designing our website, digital products and online content with kinship carers with meaningful participation and respectful of their lived experience.
You will need to be a completer finisher with excellent attention to detail. A digital leader who provides clarity and direction to your teams, role modelling positive behaviour. You will also need to be an exceptional communicator.
Our services will be delivered online and face-to-face so you will also need to a good understanding of digital channels and the opportunities they can offer kinship carers, as well as being aware of digital literacy challenges.
How to apply:
Please attach your CV and to respond to the following five questions via this platform.
Please note that all answers will be viewed anonymously by reviewers and CVs will not be viewed until after this sift has happened. This is the first opportunity to demonstrate your experience and to stand out in the recruitment process. Reviewers will not see all your answers together and will be marking on the strength of the response to each question.
Once this has been completed, all of your application will be reviewed together and discussed by the shortlist panel.

Please think about how you write your responses so that's easy for reviewers to read (for example using bullet points and paragraphs).  Please do not use AI tools like ChatGPT to produce your answers.
Questions for application (along with CV):
1. Describe how your experience and values are a good fit for this role (max 250 words). (Max 250 words) 
2. If you were offered the role, what would you prioritise in the first three months and why? Tell us about what you'd need to find out and what would be your approach to the role? (Max 250 words)   
3. Describe a time when you've developed a new process or system to improve ways of working across teams. (Max 250 words) 
4. How would ensure your team are motivated, high performing and happy in their role? (Max 250 words)   
5. When being briefed to produce a digital strategy, what are the key questions you would want answered? (Max 250 words)
Deadline:
9am on Mon 4 December 2023
Interview: 1st Interview – 8 December 2023 / 2nd Interview – 13 December 2023 (all to be confirmed)
Removing bias from the hiring process
Removing bias from the hiring process
Your application will be anonymously reviewed by our hiring team to ensure fairness
You'll need a CV/résumé, but it'll only be considered if you score well on the anonymous review