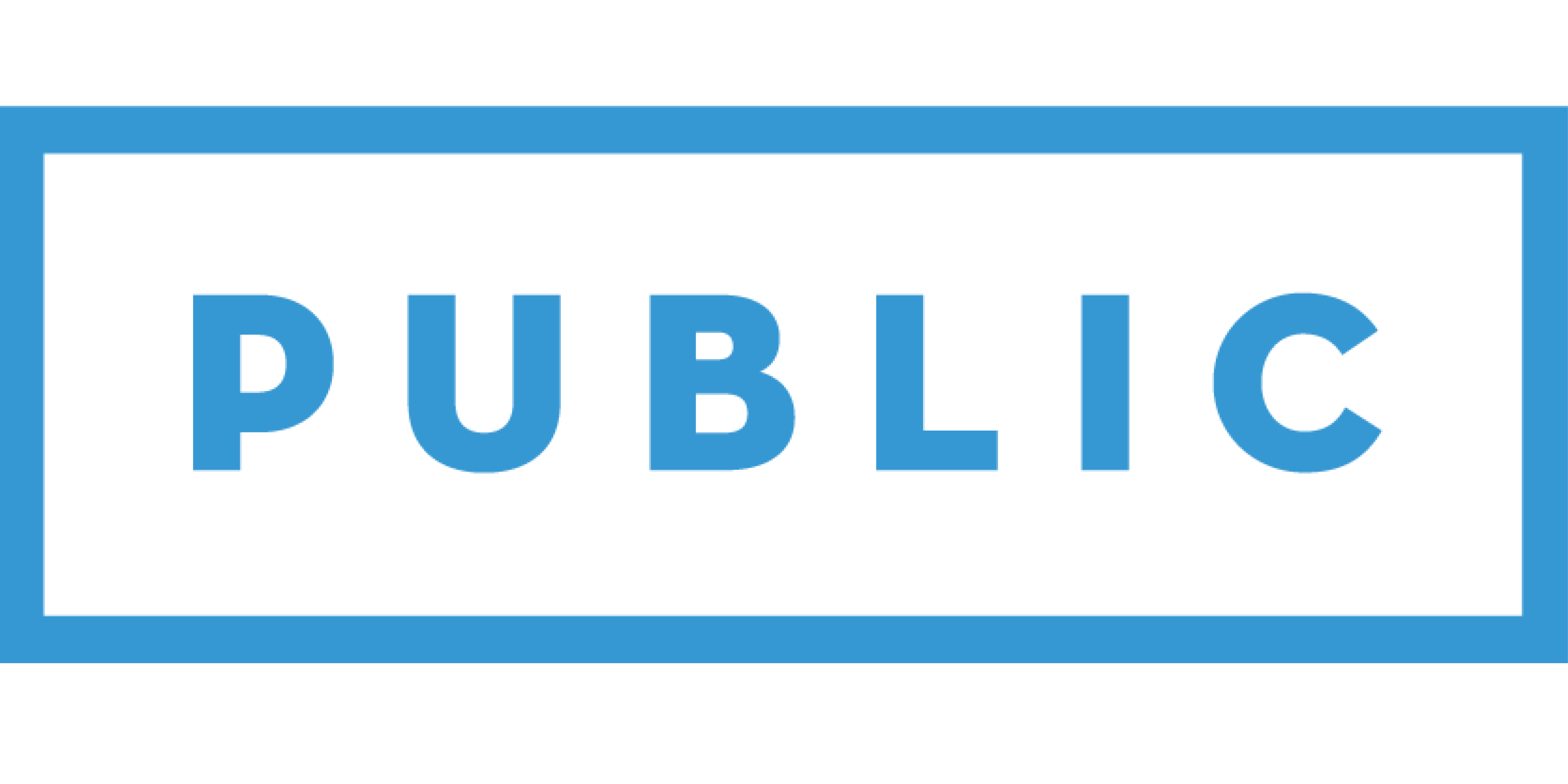 Manager, Health & Social Care
Public Group International Ltd
Salary: £61,800 per annum
Location:

London, with hybrid working flexibility 2-3 days per week.

Closing: 11:59pm, 6th May 2022 BST
Job Description
PUBLIC is committed to building a diverse and inclusive workplace. We are an equal opportunity employer and welcome applicants of all different backgrounds, experiences, and perspectives. Candidates from non-traditional backgrounds and underrepresented groups are strongly encouraged to apply.
The role
PUBLIC is on a mission to improve citizens' lives by supporting better public services through technology. By joining our Transformation practice in the Health & Social Care team, this means working locally and nationally to solve problems and achieve the unthinkable for clinicians, care workers, people using services, the digital community, health and care providers, ICSs, Local Authorities, and national teams. 
Do you have experience with health or social care services? Can you empathise and build rapport with people working to deliver pressured front-line services?

Are you an innovator or interested in learning design? Can you apply it to a health and care context, thinking about the whole system, and acting like an entrepreneur? Can you bring out differences of opinion and facilitate consensus?

Do you get stuff done? Can you work in an agile, fast-paced environment to deliver a great service to the NHS and social care? Can you work with others to navigate complex requirements and situations to achieve results?

Are you a fast learner? Can you get your head around new technical subjects from contracting to authentication standards? Are you able to write well? Are you infected with curiosity for how to run, coordinate and configure care services? Could you understand how a service sits in a wider local context?
These are all the types of skills and experience we are looking for in the latest addition to our Transformation team.
Core responsibilities 
The Manager role will form a critical part of PUBLIC's growing Transformation practice by being a leader on projects, particularly focused on the Health and Social Care domain.  This will be an opportunity to make a difference, and work with and for the NHS and wider social care sector without having to be pigeonholed into a particular box.
They will manage projects to translate identified business problems into sustainable change. This will involve understanding user needs, design methodologies, facilitating builds and testing proofs of concept, and finally measuring and achieving change. 
They will manage junior members of the team, upskilling them on transformation methods. This will include helping shape deliverables for clients, developing project plans, and managing client relationships. You will have the opportunity to learn how to use the best of the tech, design and innovation skillsets in cutting-edge projects
They will develop an interest in a service or set of services of their choosing, and engage in networking, publications and public speaking around that topic to start to develop their personal brand in the sector.
There will also be expectations to support our accelerators, start-ups, events, national policy, high profile NHS and social care  learning or innovation programmes and ventures in health and care.

Person Specification
What you will bring to PUBLIC:
Interest in, and knowledge of technology in health

Interest in, and knowledge of key service areas in health or social care such as laboratory systems, home-care, prisoner health, outpatients, theatres or primary and community care

Experience leading teams, particularly cross-functional teams

Independently-motivated and able to manage competing time commitments 

Demonstrable experience working in health or social care either directly, or via commissioning or supplier roles

Strong written and verbal communication, with experience publishing or presenting work to external audiences 
Desirable skills and experience include: 
Experience working with digital transformation projects

Strong analytical skills including excel and advanced analytics

Experience working in or with startups 

Experience working with national policy

Experience of the product design and software development lifecycle, especially using Government Digital Services methodology

Demonstrable interest in new models of care, how to run a local service NHS really well, commissioning, procurement and contracts for NHS software, devices/clinical safety/IG/cyber, software architecture and integration, the links between services in a local health and care economy, new forms of technology such as AI and robotics

Any clinical experience or exposure

Ability to work in German at C1 CEFR level
What you don't need 
A traditional educational background
Salary and benefits
Salary for this position will be £61,800 per annum dependent on experience.
Like the rest of the company, you'll benefit from:
EMI share options scheme, giving you a stake in our success.

A MacBook laptop to work on, and a £300 working from home budget to make sure you have all the kit you need at home.
25 days per year, increasing one day per year up to a maximum of 30 days (in addition to bank holidays)

Six paid days of study leave per year for your learning and development, alongside a £300 learning budget to use on our L&D platform, Learnerbly

A 'Wellness Budget' of £300 a year to spend on things which support your wellness, such as gym membership, yoga, mindfulness or whatever works for you. 

Mental Health support via Spill, offering unlimited text-based support and access to face-to-face therapy. 

Cycle to Work Scheme 

Community groups such as Women at PUBLIC, Parents and Carers, LGBTQ+ and Race & Ethnicity

Company pension scheme

Discretionary bonus scheme
About PUBLIC
PUBLIC helps reimagine and build digitally-enabled public services. We started life as an accelerator and investor and have evolved to become Europe's leading government-focused technology company. 
Our mission is to help public sector bodies transform the services they offer in order to create a better society for everyone. We strongly believe that public service can be pursued both inside and outside of government. 
Led by Daniel Korski, ex-deputy head of the No.10 policy unit and venture investor Alexander de Carvalho, PUBLIC is a 'policy-to-product' business - keen on shaping policy, transforming systems and finding and developing the products that can bring the policy to life. 
We built PUBLIC amidst Europe's startup ecosystem, helped shape "GovTech" into a critical sector and firmly believe new companies are critical to government transformation, from welfare policy, through online harms to climate change. 
Our London home is PUBLIC Hall, a buzzing co-working space in the centre of Westminster; in Berlin we co-founded the government's GovTech Campus. We continue to foster these communities, support innovators and provide the public sector with easy access to a pipeline of innovative solutions.
Removing bias from the hiring process
Your application will be anonymously reviewed by our hiring team to ensure fairness
You'll need a CV/résumé, but it'll only be considered if you score well on the anonymous review
Applications closed Fri 6th May 2022
Removing bias from the hiring process
Your application will be anonymously reviewed by our hiring team to ensure fairness
You'll need a CV/résumé, but it'll only be considered if you score well on the anonymous review
Applications closed Fri 6th May 2022