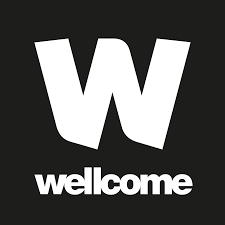 Wellcome Trust
Internal Communications Apprentice
Key objectives:
Support the Head of Internal Communications and Internal Communications Managers to deliver cross-Wellcome campaigns and employee engagement initiatives

Support the Trustnet editor to deliver updates and technical support across our intranet platform

Learn how to manage standalone communication campaigns and events from start to finish that contribute to the delivery of our strategy

Develop an in depth understanding of Wellcome and begin to build effective working relationships with departments and individuals across the organisation

You will be an integral part of our team, learning to manage your own projects over time. This apprenticeship will provide you with end-to-end communications experience across a diverse remit. At the end of this rotation you will have gained a deeper understanding of Wellcome, effective communications practice and use of digital tools, internal event coordination and writing skills as well as helping you build your professional profile.
Main Responsibilities:
Supporting the Trustnet Editor with intranet administration, helping to target news and updates, support for strategic planning (via Trello) and occasional placement of key content on the homepage

Managing content that appears on digital screens within 215 Euston Road

Helping to coordinate talks for staff including liaising with speakers, internal marketing and event delivery

Support content creation for our internal What's Occuring newsletter, using our digital marketing software, DotMailer. This includes some content editing, some design/formatting and insight analysis

Learn how to manage stand-alone internal communication projects including event promotion, awareness campaigns, and business announcements for internal partners, working closely with the in-house design team

Work closely with the Head of Internal Communications and the Internal Communications Manager to help deliver cross-organisation meetings such as the monthly Staff Meeting
Organisational relationships:
You will report to the Head of Internal Communications but will be required to build relations with the Internal Communication team members, within the Communications department and over time across the organisation including People, Facilities, Technology, Strategy and our funding divisions.
Qualifications:
GCSE (or equivalent) standard of English and Maths
Skills and behaviours:
IT literate with some experience of using Microsoft Office suite and aptitude to learn other software tolls as required

Able to identify and assess information via the web

Genuine motivation to learn and develop

A strong commitment towards successfully completing the apprenticeship

Ability to work as part of a team within a structure

Methodical and well organised approach to work

Proactive approach with an interest in working across different teams and developing a good understanding of the organisation

A positive attitude towards teamwork and being able to work well with others internally and with external stakeholders
Ability to maintain a high standard of reliability and time keeping.
Experience of working in an office environment or customer facing role

Interest in live events

Ability to respond flexibly to changing demands

Attention to detail
Next steps:
We will be holding an open event for candidates who submit a strong application to come into the office and meet with the recruiting team so they can find out more about the role and get familiarised with our office. This will take place in late January. We will then select a small number of candidates to attend an interview in February and plan to have our apprentices start in early March 2020.
Diversity and Inclusion:
Wellcome strives to create a fair and healthy environment where all our colleagues feel valued and able to be their authentic selves at work. We aim to cultivate a culture of collaboration and respect, where our people are highly engaged and their individual contributions are celebrated. Our future success relies on enabling people to thrive.
We understand that our people have commitments and personal interests outside of work and we strive to build a flexible working environment, in which people can perform at their best.
Wellcome encourages and welcomes applications from people of all backgrounds. For disabled applicants, please contact us to let us know of any adjustments we can make to support you during the recruitment process.
Our principles:
Wellcome exists to improve health for everyone by helping great ideas to thrive. To make this happen, we need a working culture that brings out the best in all of us.
Our four principles – we make it count, we act boldly, we stretch ourselves, we pull together – set out how we aspire to do things and what we should expect of one another. If you like the sound of them, maybe you'd like to work with us.
Role posted -
2:14pm, 17th Dec 2019 GMT