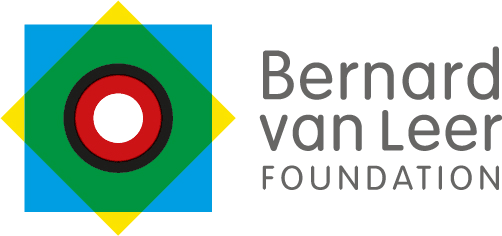 Maternity Cover Programme Coordinator Refugee Response starting 22 March 2021
THE POSITION
Evidence indicates that early childhood services, including those that support and guide parents, caregivers, and families in times of crisis, can mitigate the negative effects of trauma and stress on young children and promote resilience and well-being. The provision of these kinds of services is lacking in crisis situations across the globe.
Since 2017, BvLF has been working to support young children (0-5) and caregivers affected by crisis and displacement through its Refugee Response Portfolio, which focused on supporting Syrian refugees and host communities in Jordan and Lebanon. BvLF will soon be expanding its focus on families affected by displacement through a newly created Global Displacement Portfolio. The purpose of the portfolio will be to identify and support good practices in early years programs and policies in crisis contexts, and incorporate insights from these experiences into learning and advocacy aimed at scaling up support for displaced families everywhere.
The Programme Coordinator focuses on two main strands of work: Supporting the Representative Refugee Response (~60%), and secondly leading the implementation of an organisation-wide caregiver MHPSS strategy (~40%). 
Supporting the implementation of the recently approved Global Displacement strategy:
-          Scalable Programs and Policies: Building new, and supporting existing partnerships aimed at scaling up support to caregivers of children 0-3 in different crisis contexts (with program implementers,policymakers, humanitarian agencies, and other funders).
-         Early Years Thought Leadership: Sharing learnings and participating in advocacy activities to deliver an increase in uptake, financing, and policies supporting the youngest children and their caregiversin humanitarian response globally (with the Moving Minds Alliance, which BvLF co-founded in 2017).
The Coordinator will support all activities including partner identification, partnership development (incl. proposal review and liaising with the grant administrator), as well as internal knowledge sharing and reporting. The Coordinator will also represent BvLF in select working groups within the Moving Minds Alliance partnership.
Regarding implementation of the BvLF global strategy for caregiver Mental health and Psychosocial Support (MHPSS), responsibilities include management of existing global MHPSS investments, collaboration with and support to BvLF country teams to implement MHPSS programmes and expansion of our MHPSS portfolio with Urban Mental Health opportunities. For this strand of work, the Coordinator will report directly into the Program Director.  
PRINCIPAL RESPONSIBILITIES AND TASKS
·         Contribute to identification, design, development, and monitoring and evaluation of several 'learning partnerships' in different countries, in coordination with Representative Refugee Response
·         Assess and respond to technical assistance needs on projects focused on displaced families in select BvLF Core Countries (Jordan, Brazil, others TBD)
·         Participate in select Moving Minds Alliance activities on behalf of BvLF, e.g. advocacy working group focused on engagement with key humanitarian stakeholders
·         Support the Representative Refugee Response (who chairs the MMA Steering Group) as needed in finalising an operations and governance transition at MMA
·         Lead implementation of BvLF global Mental Health and Psychosocial Support strategy, includingmanagement of global level partnerships, in close collaboration with the BvLF Programme Director
·         Act as partner liaison on proposal, budget, workplan and M&E development, and grant-related administrative issues, in collaboration with the program administrator
·         Documents and reports portfolio progress for internal purposes, e.g. quarterly progress reports, board paper inputs, Annual Report inputs, case studies.
·         Support preparations for, and participate in BvLF-organised events, publications, Executive Education courses, or other thought leadership activities – in close collaboration with the Knowledge for Policy team based in The Hague
·         Take part in weekly Global Displacement team meetings, monthly all-staff meetings, and bi-annual strategy weeks, and contributes to organisational sharing and learning on an ongoing basis via intranet, MS Team, etc.  
QUALIFICATIONS, SKILLS AND COMPETENCIES
· Experience working within or with the humanitarian system, and committed to supporting displaced populations· Experience working in the field of mental health and psychosocial support (MHPSS) within or outside crisis contexts· Basic knowledge on early childhood development, and strong interest in promoting it within crisis contexts· Experience working on health, nutrition, and protection issues in humanitarian settings in a programmatic or policy/advocacy role a plus· Experience working with or within philanthropic foundations a plus·  Master's Degree in Health sciences, Social sciences or related field; or complete graduate studiesequivalent to Bachelor plus Masters· Track record in program management (at least 3 years)· Proven ability to work with different stakeholders· Working knowledge of PC-based word processing, presentation and spreadsheet applications· Working knowledge of basic budget and accounting procedures· Ability to meet deadlines· Well-developed emotional intelligence, including self-awareness, self-management, and empathy· Excellent communication skills· Ability to effectively communicate both verbally and in written English
Organizational competencies:
·         Teamwork·         Learning ability·         Result-orientedness
Job specific competencies:
·         Networking·         Planning and organising·         Written communication·         Entrepreneurship
Role posted -
2:06pm, 3rd Feb 2021 CET