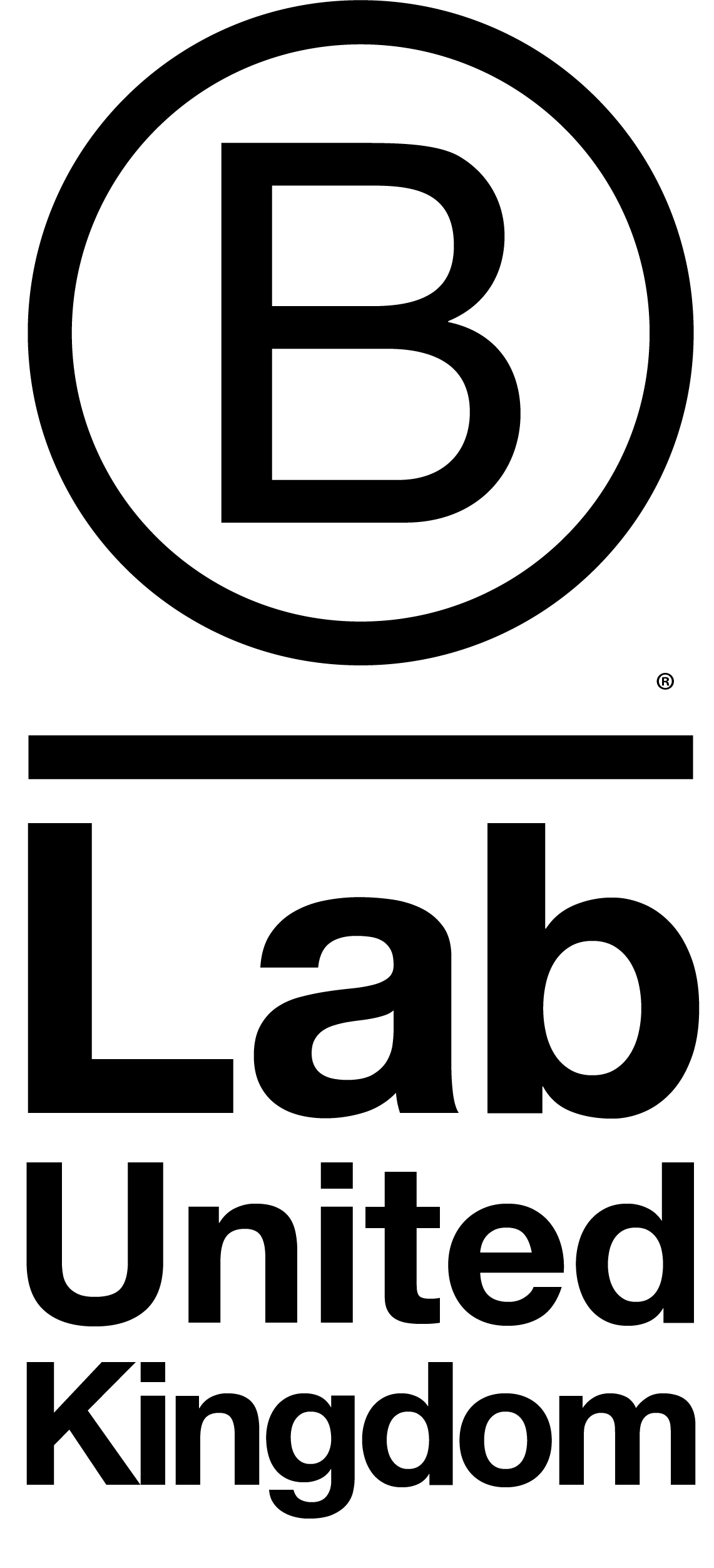 Communications Coordinator
B Lab UK
Team: Marketing and Communications
Salary: £30,600
Location:

x+why, People's Mission Hall, 20-30 Whitechapel Road, London E1 1EW

Closing: 9:00am, 7th Jun 2022 BST
Role posted - 9:21am, 12th May 2022 BST
Job Description
The role
Part of a nimble communications and marketing team, the Communications Coordinator drives our content engine, ensuring we are telling an impactful and engaging story of how business can act as a force for good. As the first point of contact for media, you will work on a wide mix of content, from supporting our own editorial and blogging efforts, to pitching externally and responding to opportunities. As a strong copywriter with a powerful news sense, you will help to ensure the B Lab mission is relevant and well-understood by a wide variety of audiences.
The B Corp Movement
B Lab UK is part of the global B Corp Movement. Certified B Corps seek to redefine success in business by putting social and environmental impact on a par with profit. The B Corp Community is a global movement of businesses who provide leadership by demonstrating their commitments to people and planet and create examples of success for others to follow. There are now over 5,000 B Corps in over 80 countries and covering 150 sectors, including Patagonia, The Body Shop, The Guardian and Divine Chocolate.
B Lab UK
B Lab was created as part of this movement, with the mission to inspire and enable people to use business as a force for good. There are B Labs across the globe and our purpose is to redefine success in business through building a community of locally engaged businesses, raising awareness of the B Corp Movement and championing change in the UK economy.
Responsibilities:
Communications delivery
Support the Marketing and Communications Manager to deliver a drumbeat of 'business as usual' communications to achieve ongoing business objectives 

Plan and execute media relations strategies to amplify B Lab UK and B Lab Global campaigns

Maintain a database of media contacts aligned to B Lab UK communications objectives

Ensure all content is compelling, newsworthy, engaging and meets objectives
Work alongside the organisation to identify and highlight inspiring stories from the B Corp Community; interviewing B Corps and writing articles 

Own the media inbox, responding to incoming media inquiries and liaising with departments to source data, quotes and set up interviews with spokespeople

Coordinate media pitches, draft press releases and update and distribute media kits 

Assist on crisis management communications; developing internal talking points documents and liaising with the Social Media Coordinator 

Identify and administer B Lab UK speaking opportunities; drafting speaker notes and talking points where appropriate

Own, organise and update B Lab UK's internal FAQs document

Monitor and evaluate B Lab UK communications activity, and identify actionable insight from our content and media work

Keep abreast of trends and developments in marketing and in the world of sustainability
Stakeholder management
Work closely with the B Global Network to develop B Lab's points of view and communicate to key stakeholders in the UK 

Work with the Community & Engagement Team and Growth & Product Team to draft and edit ad hoc updates about the certification process and B Corp Community
Experience:
 Experience as a Communications Coordinator or similar role or comparable lived experience to develop core competencies required for the role 
Skills: 
Proven excellent written and verbal communication skills coupled with strong interpersonal skills

Confident in writing best in class content on topics such as responsible business and systems change - e.g. opinion pieces, media pitches, internal communications

Strong administrative skills with an eye for organisation and prioritisation

Ability to juggle short deadlines, multiple projects and work with global counterparts 

Familiarity with these (or comparable) platforms: G Suite, Google Analytics, Sprout Social, Slack and Zoom 
Person specific:
Passionate about sustainability, and specifically about the role that business can play in creating the future that benefits all people and the planet

Comfortable working in a dynamic start-up environment - therefore happy with:

A changeable, sometimes uncertain, and fast-paced environment

Variety - with no two days being the same

A growth mindset and a willingness to try new things and learn from mistakes

Proactive, organised, flexible and self-motivated. Rolling up your sleeves and getting things done

Highly effective – as a small team, time and resources are always limited

Collaborative with a team mentality - we need to work closely together to get the job done

Great at relationship building and stakeholder management - and
Comfortable interacting with a range of businesses and individuals
Applications must be received by 9 am on Tuesday 7th June
 Benefits:
Opportunity for Flexible working 4 or 5 days per week

Hybrid working, 2-3 days working from home

25 days holiday plus bank holidays

Our office is closed for Christmas holidays, no need to take extra holiday!

Private Medical and Dental cover

Annual Wellbeing allowance

2 Volunteer days per year

Enhanced Parental Leave 

Learning and Development opportunities 

Pension and Life Assurance

Cycle to Work Scheme 

Income Protection policy

Employee Assistance Programme

Working in a flexible office workspace
Interview Process
All candidates will be contacted within 2 weeks of the deadline passing. It is likely that the process will consist of 2 interviews, one conversational interview and one presentation. All interviews will be run remotely over the video link.
B Lab believes an equitable and inclusive work environment and a diverse, empowered team are key to achieving our mission. We're not looking for candidates who are 'culture fits'. We're looking for candidates who can expand our culture and challenge business as usual. We strive to foster an environment where all staff can bring their whole selves to work, by their own definition, and we strive to provide all candidates with an equitable and accessible recruitment process. If we can offer accommodations for you in the recruitment process, or if you have feedback on how to make our recruiting more equitable or accessible, please contact us at hello@bcorporation.uk.Applicants must be eligible to work in the UK as we will not be able to provide visa sponsorship.
Removing bias from the hiring process
Your application will be anonymously reviewed by our hiring team to ensure fairness
You'll need a CV/résumé, but it'll only be considered if you score well on the anonymous review
Removing bias from the hiring process
Your application will be anonymously reviewed by our hiring team to ensure fairness
You'll need a CV/résumé, but it'll only be considered if you score well on the anonymous review