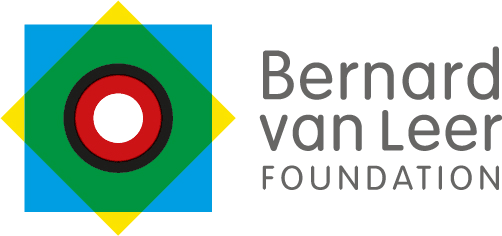 Representative, Jordan
Bernard van Leer Foundation
Team: Programme
Salary: Competitive
Location:

Amman, Jordan

Closing: 6:00am, 24th Jan 2021 CET
Role posted - 1:13pm, 21st Dec 2020 CET
Job Description
Are you a persuasive partnership builder, who is skilled at navigating the Jordanian policy landscape, and has 7+ years of experience working on social issues at home and/or abroad?
Are you interested in working for an international organisation that is committed to tackling inequality and making things better for babies, toddlers and the people who care for them?
Are you an entrepreneurial and creative professional, who can take the lead and shape the Foundation's newest programme to support all families in Jordan?
If so, we'd love to hear from you about joining our programme team as Representative, Jordan, based in Amman!
PURPOSE
At the Bernard van Leer Foundation, we believe that giving all children a good start in life is both the right thing to do and the best way to build healthy, prosperous and creative societies.
We are a private foundation focused on developing and sharing knowledge about what works in early childhood development. We provide financial support and expertise to partners in government, civil society and business to help test and scale effective services for young children and families.
THE POSITION
BvLF first started working in Jordan in early 2017 as part of its Refugee Response portfolio, to support the country in its efforts to provide services for the large influx of Syrians families. Initial partnerships were established with international NGOs including the International Rescue Committee, Sesame Workshop, and Plan International, focused on adaptation and testing of caregiver support programmes for the refugee and Jordanian population. Increasingly, our growing base of national and international partners has started exploring avenues for collaboration with government and other players, to scale up support for babies, toddlers, and their caregivers, for example through the public health system, and in urban areas.
BvLF has now taken the decision to deepen its engagement in Jordan, making it one of its 'core countries' (see full list of core countries here). As "Representative Jordan" you will be the main point of contact for all BvLF partners in the country, tasked with taking the Foundation's work in Jordan to the next level. Using the Foundation's expertise, network and available financial resources, the Representative will have a dual mandate to i) manage and monitor a set of existing strategic partnerships; and ii) expand our work and portfolio of partnerships with an emphasis on growing our engagement with national government and cities throughout the country, and generating strategic knowledge.
PRINCIPAL RESPONSIBILITIES AND TASKS
The Representative Jordan will serve as the Foundation's primary point of contact in Jordan for partnership development and advocacy by consistently expanding our network, sourcing new projects for financial support and representing the Foundation through speaking and writing in public fora. Key areas of responsibility will include:
Build partnerships including components of financial support, technical assistance and advocacy with government, international organisations, business, academia, non-governmental actors, foundations and civil society stakeholders to:
- Develop and scale up caregiver support in Jordan (Parents+)
- Expand the use of a child-friendly lens to new cities in Jordan (Urban95)
- Incorporate Parents+ and Urban95 concepts into the training of strategic  professionals in Jordan (e.g. social and health workers, urban planners)
- Position Urban95 in the broader debate about the future of cities in Jordan
- Grow and strengthen the overall field of early child development in Jordan
- Develop and gather strategic thinking and knowledge
Maintain and strengthen partnerships through active monitoring, advising, advocacy, project management and the provision and/or facilitation of technical assistance
Ensure all flagship projects have robust documentation and evaluation activities built-in
Contribute to the knowledge base of the Foundation by regularly sharing insights and knowledge coming out of the work in Jordan with the global Foundation team
Manage local consultants, an operational budget for activities in Jordan, and (potentially in future) a small team, with support from the Foundation headquarters in the Netherlands.
Advocating for more investment to early childhood development in general by central government, local authorities, international/national NGO's and international donors
PROFESSIONAL CONTACTS
Inside the Foundation: Reporting to the BvLF Programme Director. Working closely with the Global Displacement team. Other: Programme team and all BvLF staff
Outside the Foundation: Stakeholders, private and public agencies, business leaders and international agencies and donors
QUALIFICATIONS, SKILLS AND COMPETENCIES
Master's degree in Health; Social or Political sciences; International development or other related field

7+ years of progressively responsible experience in the field of early childhood development or a related field

Demonstrated capacity to build effective relationships with a wide range of stakeholders, and to deliver results through collaboration, diplomacy and negotiation

Experience with multi-stakeholder partnership

Well acquainted with government structures and politics in Jordan, proven experience of working in partnership with local and/or national government

Experience with funding/designing/implementing projects in areas of development – experience in early childhood development a plus

Experience working with the international humanitarian community a plus

Proven ability to recognize and work effectively in compliance with internal policies and external constraints

Excellent management skills

Demonstrated ability to plan and think strategically

Ability to work efficiently under pressure and on a wide range of tasks

Strong planning, goal-setting, prioritization and organizational skills

Well-developed emotional intelligence, including self-awareness, self-management, and empathy

Excellent communication skills

Fluent in written and spoken Arabic

Ability to effectively communicate both verbally and in written English

Currently based in Amman. Able and willing to travel internationally

Organizational competencies:
·         Teamwork
·         Learning ability
·         Result-orientedness
Job specific competencies:
·         Networking
·         Leadership
·         Negotiating
·         Entrepreneurship
LOCATION:  Amman, Jordan
NOTE: Please feel free to ignore the 'Broad Ethnicity' question in the Applied form.
Removing bias from the hiring process
Your application will be anonymously reviewed by our hiring team to ensure fairness
You'll need a CV/résumé, but it'll only be considered if you score well on the anonymous review
Applications closed Sun 24th Jan 2021
Removing bias from the hiring process
Your application will be anonymously reviewed by our hiring team to ensure fairness
You'll need a CV/résumé, but it'll only be considered if you score well on the anonymous review
Applications closed Sun 24th Jan 2021