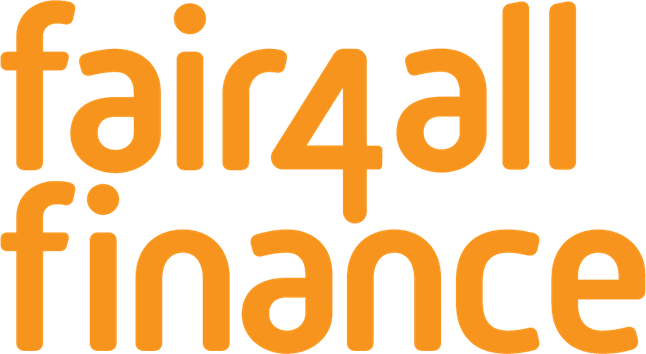 Programme Manager
Fair4All Finance
Salary: £45,000 - £55,000 subject to experience and programme management specialism
Location: London or home working (currently the team are home working due to Covid-19; when government rules allow, this role-holder will be expected to spend regular time in the London office and at client meetings)
Closing: 10:00am, 17th May 2021 BST
Role posted - 3:31pm, 14th Apr 2021 BST
Job Description
Role purpose
As we continue our exciting growth plans in 2021 to deliver on our ambitious goals and strategy, we are seeking multiple programme managers across our workstreams. We are looking for a number of adaptable, talented individuals with a depth of experience on specific topics and an appetite to work in a small and driven team which uses a multi-disciplinary  approach to running programmes.    
 Multiple roles required covering a range of disciplines include: 
Strategy 

Growth and Development Programmes 

Proposition development and management 

Debt fund management  

Organisational project delivery
Please refer to the job description to review each specialism for key role responsibilities and person specification. We will expect our Programme Managers to principally be aligned to their specialist topic area and to work across the team as needed. 
Who you are 
Our ideal candidates will be organised, flexible, good-humoured, creative and resourceful and be keen to contribute to the evolution of our structures and processes. You'll collaborate purposefully with others on shared goals. You'll be self-directed and able to anticipate future needs or activities, sometimes acting ahead or reacting to circumstances without waiting for direction. 
We expect all programme managers to have:
Passion for our mission to increase the financial resilience of people in vulnerable circumstances   

Programme Management experience on complex multi-faceted programmes including agile approaches  

Aptitude for convening and collaborating in multi-disciplinary teams to get the most out of the talent around you and co-opt it where needed 

Commercial acumen, ideally in the context of ensuring programme deliver the desired results including financial return as well as understanding how to structure commercial arrangements to also secure social impact  

Understanding of the different operational programme delivery models and where these are most appropriate (outsourced/contract managed; in-sourced)   

Strong oral and written communication skills  

Stakeholder management experience in complex stakeholder environment 

Able to quickly get up to speed on a new systems  

Knowledge of the importance of data security and safeguarding  

Technical accreditations or qualifications in MSP, PMP, Agile or equivalent will be looked on favourably but are not essential

Experience of working with the social or impact investment, or community finance sectors  
What you'll be doing
Our emphasis in recruiting programme managers is on bringing the capability into our team to deliver the quality of thinking and content development across our broad remit. Successful candidates will pair this with exceptional programme execution ability including the fundamentals of:  
planning work including breaking down tasks and dependencies  

writing business cases  

overseeing implementation 

iterative development / agile approaches  

stakeholder management  

working with partners  

knowledge transfer and capability development of the organisations we support  
Application process
When you apply for the role, you will be given the opportunity to state which of the specialisms you are most interested in and what skills and experience you bring to that specific role, so please try your best to answer questions with specific examples and without simply rephrasing your CV, as the people scoring your questions will not review your CV as part of your application.
After the job advert closes, your answers will go through a sift process: randomising and anonymising answers to take out individual information that could add biases into hiring decisions. This enables application reviewers to review each answer objectively.
These roles may appeal to people searching for or working in similar roles such as:  Economic Development Project manager, Growth Coaching Lead, Growth Programme Lead, Business Growth Programme Manager, Strategic Growth Programme Manager, Business Support Lead, Enterprise Support Lead, Strategy Manager, Strategic Programmes Manager, Strategy Lead, Senior Policy advisor, Fund manager, Debt fund manager, Fund development manager, Head of Propositions, Propositions lead, Head of Product development, PMO Lead, Programme Manager, Transformation manager, Digital transformation manager, Change Programme Manager. 
All Fair4All Finance team members are currently working from home. We will be as flexible as possible in light of any COVID-19 priorities and challenges which you may be facing. 
Removing bias from the hiring process
Your application will be blind reviewed by our hiring team to ensure fairness
You'll need a CV/résumé, but it'll only be considered if you score well on the blind review
Removing bias from the hiring process
Your application will be blind reviewed by our hiring team to ensure fairness
You'll need a CV/résumé, but it'll only be considered if you score well on the blind review