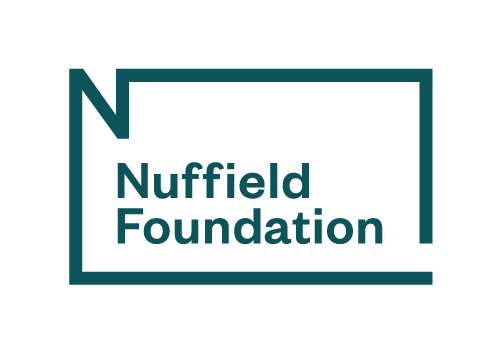 Office Administrator (maternity cover) - Nuffield Council on Bioethics
Nuffield Foundation
Team: Nuffield Council on Bioethics
Salary: Starting salary from £25,280 per annum FTE (dependent upon experience). 12 month maternity cover. Will consider part time hours.
Location:

We're London based, with the ability to work from home for part of the week

Closing: 9:00am, 28th Mar 2022 BST
Job Description
The Nuffield Council on Bioethics is an independent body that examines and advises on ethical issues arising from developments in bioscience and health. We are looking for an enthusiastic and organised person to join us on a 12 month maternity cover basis to support our day to day operations.
The role 
This is an excellent opportunity for someone to be involved the high profile area of bioethics, in a busy and friendly team.  The main purpose of the role is to provide administrative support to ensure the efficient running of the office. This will include general office administration; organising working group meetings and other events (including the meeting software and IT/AV); organising national and international travel; maintaining our Salesforce database; and a variety of other tasks that arise in the day-to-day work. 
The role will also involve working on our collaboration project, the Ethics Accelerator until the end of July.  This will include some additional opportunities to provide support to their communication function and also organise and serve their board meetings.  There may also be other opportunities to take on additional work (including supporting research on our projects) for the right candidate. 
This is a full time role (working 5 days/35 hours per week), but we will also consider 4 day a week working arrangements. We would ideally be looking for the successful candidate to start mid-late April 2022.
About you
Candidates should have a good general standard of education, and have sound, relevant administrative experience. This should be coupled with excellent organisational skills and the ability to work both independently and as part of the team. Candidates will possess strong written and oral communication skills, be able to use their initiative, and show excellent attention to detail. Experience of Microsoft Office and Teams is also essential.  Experience of organising remote and hybrid meetings and events would also an advantage. 
For further information about the role, please download the full job description. 
About us
The Nuffield Council on Bioethics is an independent body that examines and reports on ethical issues in biology and medicine. The Council has achieved an international reputation for advising policy makers and stimulating debate in bioethics. 
The Council has published over 30 reports on a wide range of bioethics issues, including genome editing in farmed animals, gene editing in human reproduction, children and clinical research, organ donation, cosmetic procedures, non-invasive prenatal testing and research in global health emergencies. The reports are the outcome of in-depth inquiries that usually take 18-24 months to complete. 
In addition, the Council responds to developments and debates in medicine and bioscience through more rapid activities. We do this through our active response programme, which includes the Council's series of policy briefing notes and workshops. Potential work topics for both the in-depth inquiries and more rapid activities are identified through the Council's horizon scanning programme. 
The Council is funded jointly by the Nuffield Foundation, Wellcome and the Medical Research Council. 
Find out more about the Council at: www.nuffieldbioethics.org
How to apply
The closing date for applications is 9am BST on Monday 28th March 2022, with interviews taking place on 6th April 2022.  
You will be required to complete some questions as part of this application process, and you are also required to upload an up-to-date copy of your CV. The Applied platform lets you save an application and resume it ahead of submitting before the application deadline. 
Removing bias from the hiring process
Your application will be anonymously reviewed by our hiring team to ensure fairness
You'll need a CV/résumé, but it'll only be considered if you score well on the anonymous review
Applications closed Mon 28th Mar 2022
Removing bias from the hiring process
Your application will be anonymously reviewed by our hiring team to ensure fairness
You'll need a CV/résumé, but it'll only be considered if you score well on the anonymous review
Applications closed Mon 28th Mar 2022