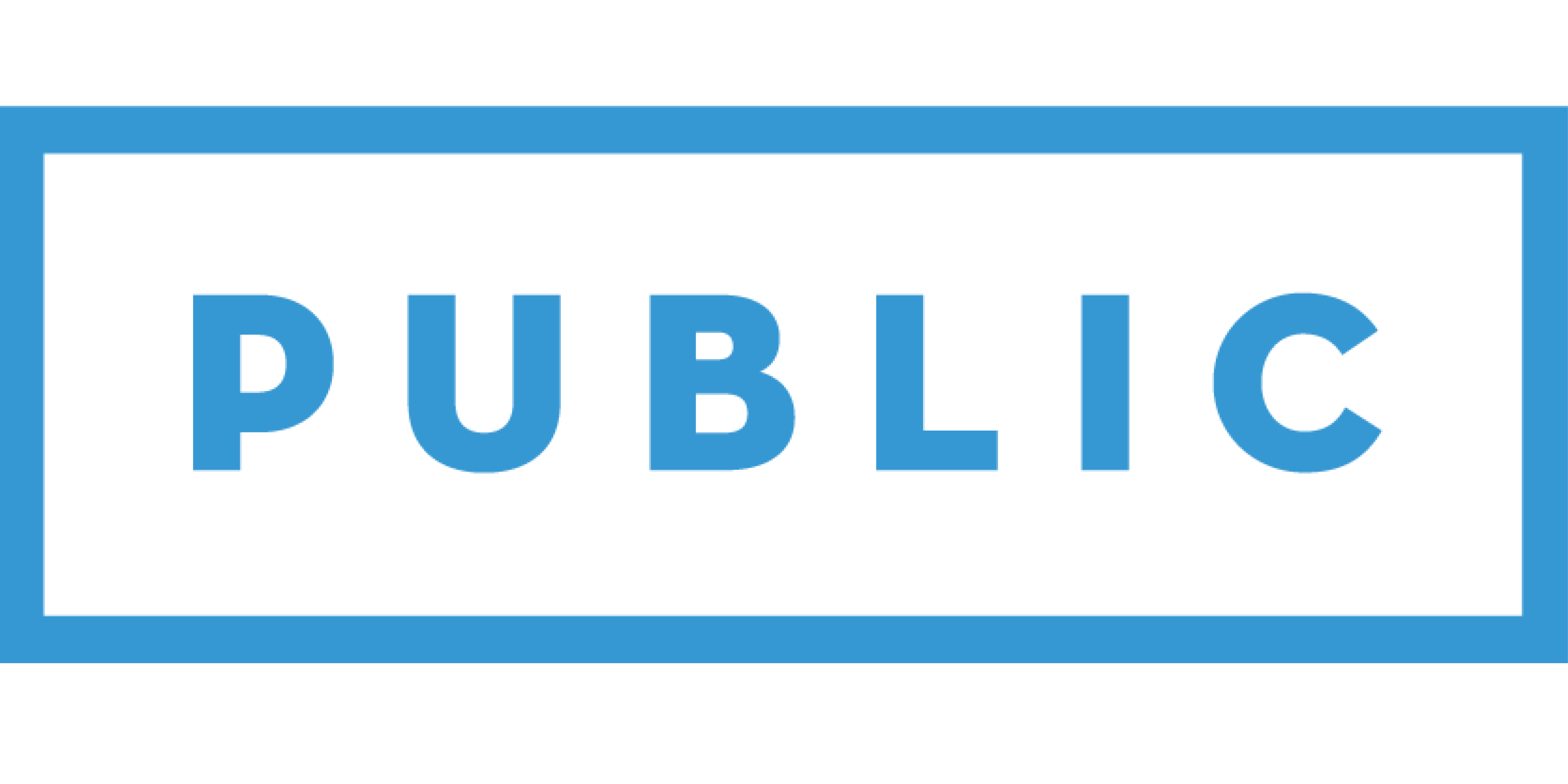 Business Support Associate
Public Group International Ltd
Team: Operations
Salary: £25,000-£35,000 pa, dependent on experience
Location: London w/ flexible remote working 2-3 days per week
Closing: 11:59pm, 20th Jun 2021 BST
Role posted - 12:27pm, 3rd Jun 2021 BST
Job Description
PUBLIC is committed to building a diverse and inclusive workplace. We are an equal opportunity employer and welcome applicants of all different backgrounds, experiences, and perspectives. Candidates from non-traditional backgrounds and underrepresented groups are strongly encouraged to apply.
The Role
PUBLIC is a scale-up business, focused on improving public services with new technology, and we are seeking a business support associate to help run our growing operations. Reporting directly to the COO, you will be in charge of managing company administration and finances. You'll get first hand exposure to what's involved in running a small business, and play a pivotal role in keeping the show on the road.
Your key responsibilities will be: 
Invoice management: tracking project contracts, issuing invoices and making sure ours are paid on time. Supporting the COO in tracking and analysing income and spend, and forecasting future performance.

Reporting: Producing management information reports, and helping to implement new tools to build our understanding of key metrics and performance.

Office management: Overall management of the office space, including managing office supplies, equipment for new joiners. 

Company Secretariat: Taking and circulating notes from key management meetings and tracking follow up on actions agreed.

Company Administration: Ensuring we are up to date with statutory filings at Companies House, HMRC etc. 

General office support: Take ownership of tasks as required, and spot opportunities to make the company more efficient.
Who we are looking for
You will be a task- and process- driven person, who sees their future pathway either in finance or business operations. You will be extremely organised and with a laser focus on detail and accuracy. You will be good at working with data and comfortable manipulating it in spreadsheets to produce reports and insights, and able to present them in a compelling way through Google slides, or in written reports. Experience using Xero or a similar accounting tool would be helpful, but is not essential. 
You'll be a team player, but comfortable working independently and managing your time and workload actively. You will be excited by the challenge of working for a scale-up company, and will thrive in a fast-paced environment where you will be expected to juggle a number of tasks and prioritise effectively. You'll be the kind of person that consistently looks for ways to improve and optimise systems and processes, and brings others along as you implement those improvements. And most importantly, you will have a real interest in our mission to improve public services and the potential for technology to transform citizens lives for the better.
What you don't need:
A degree, or a traditional educational background.
Salary and benefits
Salary for this position will be £25,000-£35,000, depending on experience.
Like the rest of the company, you'll benefit from:
A brand new MacBook laptop to work on, and a £200 working from home budget to make sure you have all the kit you need at home.
25 days per year, increasing one day per year up to a maximum of 30 days (in addition to bank holidays)

Six paid days of study leave per year for your learning and development

A 'Wellness Budget' of £300 a year to spend on things which support your wellness, such as gym membership, yoga, mindfulness or whatever works for you. 

Mental Health support via Spill, offering unlimited text based support and access to face-to-face therapy. 

Cycle to Work Scheme 

Company Socials - PUBLIC Hall drinks every Thursday night, Monthly London team lunch, bi-annual all-company away days, and a monthly rotating Chief Happiness Officer to organise office fun in between.

Company pension scheme

Bonus scheme 
About PUBLIC
PUBLIC helps technology startups transform public services. We provide insight, support, networks, and capital to entrepreneurs with the latest and most innovative ideas, helping them to improve the lives of citizens through enhancing the services that the government provides.  Founded by ex-Deputy Head of the No.10 policy unit, Daniel Korski, and venture investor, Alexander de Carvalho, PUBLIC's team has operational experience across government, startups, technology and finance.
Removing bias from the hiring process
Your application will be blind reviewed by our hiring team to ensure fairness
You'll need a CV/résumé, but it'll only be considered if you score well on the blind review
Removing bias from the hiring process
Your application will be blind reviewed by our hiring team to ensure fairness
You'll need a CV/résumé, but it'll only be considered if you score well on the blind review