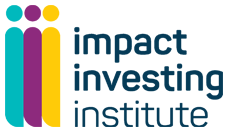 Public Affairs Manager
About the Institute
More and more people want to use their capital in a way that benefits society and the environment as well as generating a financial return. At the same time, there remain entrenched social challenges in the UK and around the world. The Impact Investing Institute is an independent, non-profit organisation which aims to make capital to work better for people.
We have a wide, global network across financial services, social enterprises, businesses, government and regulators. In partnership with our dedicated volunteers, we work to get the message out and bring people together through information sharing, events, guidance, research, and specific partnerships and projects - all dedicated to addressing the barriers that prevent more money from having a positive impact on people and planet.
More information on the Institute can be found on the website: www.impactinvest.org.uk
The Institute offers a flexible working environment and excellent benefits. This includes a pension with a 10% contribution and 30 days annual leave. 
The role
The Institute is looking to appoint its first Public Affairs Manager to help advance impact investing with decision-making bodies.  The ideal candidate will have previously worked in government, the civil service or in a public affairs role.
Building on existing relationships and networks, you will engage with politicians, officials, non-governmental organisations, regulators and other external stakeholders to land the Institute's key messages and recommendations. You will work with the Executive team and Lead Experts to expand these networks and monitor the latest activities and opportunities for the Institute, working closely with the Communications and Engagement and Events Manager.
You will need to keep abreast of a wide range of different topics and provide advice on potential policy opportunities in relation to the work programme. You will provide internal briefings and write submissions to government, EU or regulator consultations on a regular basis. A key element of this role will be monitoring and reporting the effect of public policy changes on the Institute's plans and priorities.
The Institute is a friendly small organisation, with a team of about 10 which works with a larger network of volunteers, some of whom are directly involved in the work programme. This role reports directly to the Chief Executive and you will form part of the communications and engagement team, together with the Communications Manager and Events Manager.  
Key Responsibilities:
The Public Affairs Manager will work to support the programme of the Institute and lead on the following responsibilities:
Run the Institute's stakeholder programme
Establish regular contact with politicians, political advisers, civil servants, non-departmental public bodies and regulators to keep them informed about the organisation's work and policy concerns.

Identify the key targets for the Institute's messages and policy recommendations, and a strategy to engage with them.

Organise or attend regular meetings with these stakeholders, representing the Institute and forging contacts with key decision-makers.

Report back to colleagues on the content of such meetings and arrange follow-up submissions.

Keep up to date with personnel changes in key government departments and other key stakeholders for the Institute, ensuring the Institute's CRM information on such personnel and contacts with them is up to date.
Analyse the external environment for policy impact 
Monitor proceedings of the UK Parliament and foreign institutions and provide analysis of these for senior staff members.

Write or edit submissions to government, EU or regulator consultations.

Provide written or oral briefings for senior staff members and advise them on contact with decision-makers.
Communicate the Institute's key messages effectively with stakeholders
Write or edit submissions to government, EU or regulator consultations.

Help design effective messages to land with senior politicians.

Support the building of media relations where possible and in coordination with the Communications and Engagement Manager
Represent the Institute externally
Attend evening functions when required, and represent the Institute in the UK and elsewhere. 

Identify and keep up to date with key calendar events where Institute input is imperative, and make sure this happens.

Work with the Events Manager to plan and deliver public affairs events.
Person Profile:
Essential Experience
Previous experience in managing public, parliamentary and political affairs;

Proven ability and track record in building strong relationships with key stakeholders;

Understanding of financial services.
Desirable Experience
Public affairs qualification.
Skills, Abilities & Attributes
Interested in how business and finance can be a force for positive change in society;

Political knowledge;

Organised and calm under pressure, able to manage and prioritise a range of activities and stakeholders;

Self-starter, happy to take an idea or instruction forward independently;

Confident working with people of different backgrounds and levels of seniority;

Team player, seeking input from colleagues and celebrating successes as a group;

Excellent written ability;

Strong people and networking skills;

Excellent IT skills, competent in the use of Microsoft Office 365 suite and MS Outlook.
Impact Investing Institute's values
We look for colleagues who are committed to our values:
Inclusiveness – the Institute is a welcoming place for practitioners, the public, volunteers and employees, which recognises and involves the voices of all involved in impact investment. It aims to have a diverse staff, Board and Advisory Council. It supports flexible working practices and, wherever possible, contracts for services from social enterprises.

Independence – the Institute pursues an independent path in all its work, focusing on what is most useful to advance impact investing nationally and internationally, without regard to any one sector in the market. All the Institute's output is available to other practitioners and the public.

Integrity – the Institute's staff, volunteers, Board and Advisory Council conduct their work and professional relationships with integrity, kindness and respect.
Please note: 
If you do not already hold the right to work in the UK and/or require sponsorship in order to continue working here, you should think carefully before applying.

The Impact Investing Institute is committed to a policy of Equal Employment Opportunity and is determined to ensure that no applicant or employee receives less favourable treatment on the grounds of gender, age, disability, religion, belief, sexual orientation, marital status, or race, or is disadvantaged by conditions or requirements which cannot be shown to be justifiable.
Role posted -
12:53pm, 17th Jul 2020 BST