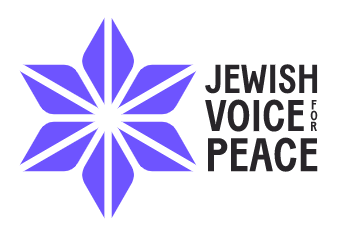 Digital Editorial Coordinator
Jewish Voice for Peace
Salary
$54,000 plus benefits
Closing: 11:59pm, 9th Apr 2023 MDT
Job Description
Digital Editorial Coordinator 
Reports to: Digital Director
About us: 
As the JVP family of organizations, we are growing, developing and mobilizing a powerful grassroots, multiracial base of Jews toward a future of Judaism beyond Zionism, Palestinian freedom and the end of Israeli apartheid and occupation.
About the Role:
Digital Editorial Coordinators are part of a team responsible for coordinating the email program, including writing and editing email content and calendar management. 
Specifically, the coordinator will: 
Draft campaign, fundraising, and other emails as needed

Compose emails based on notes from other staff members and JVP members, maintaining appropriate content, voice, and grammar

Work with the Digital Department to refine JVP voice on email

Load, build simple audiences, and send emails according to best practices laid out by the Digital Department 

Manage the email calendar, keeping track of scheduled emails and significant dates across JVP family of organizations

Run A/B tests and use other tools to improve email performance and engagement 

Track email performance and list health

Effectively communicate across departments to ensure staff are aware of best practices for requesting and drafting emails and action pages
JVP is a union workplace, and this role is part of our staff bargaining unit. 
Qualifications: 
Extremely persuasive writer, high level of mastery over editing and proofreading skills

Comfort receiving and giving constructive feedback with demonstrated results; seeks feedback to adapt written work as necessary

Extremely attentive to detail

Has familiarity with CRM software or a high capacity to learn quickly and independently

Strong project management skills, including managing multiple projects with short deadlines

Experience producing fundraising emails or campaigns is not required, but is a plus

Familiarity with the politics of the US left generally, the Palestinian liberation movement or JVP more specifically, is a plus.
Please note: As part of JVP's commitment to equity and transparency, we have a no negotiation policy. Salary negotiations can introduce bias and perpetuate wage inequality.

Our Job Application Process: 
We aim to be transparent and efficient in our hiring process. Each question you will be asked throughout our hiring process ties directly back to one of the skills and experiences listed above. In each stage, you will be asked to provide examples of these skills and experiences or how you would draw on your experience to handle a scenario commonly found at JVP. Our typical hiring process includes: 
Job application: You will not be asked to submit a cover letter. Instead, the application consists of several questions related to the role you are applying for. Your answers will be assessed anonymously by the hiring committee, based on the skills outlined above. You may be required to upload a CV or resume. The hiring committee will not look at your CV/resume or any identifying information until you have been invited to a first round interview, and will make those initial decisions based on your answers to the initial set of questions.

25 min video interview

Written work assessment, responding to a scenario commonly found on the job.

50 min video interview

Reference check
Depending on logistics and scheduling, our hiring process generally takes about 4-5 weeks from the job closing to a job offer. We let candidates know after each step in the process, once we've made a decision, whether they are moving forward to the next stage or not, so candidates know the status of their application. 
JVP values diversity and inclusion and the benefits this brings. We aim to appoint the most suitable candidates at all times and welcome applications from people from all different backgrounds. People of color, Sephardi and/or Mizrahi applicants, people with disabilities, and transgender or gender non-conforming applicants strongly encouraged to apply.
Jewish Voice for Peace opposes anti-Jewish, anti-Muslim, and anti-Arab bigotry and oppression. JVP does not discriminate on the basis of race, color, age, ethnicity, religion, national origin, pregnancy, sexual orientation, gender identity, sex, marital status, disability, or status as a U.S. veteran.

Removing bias from the hiring process
Applications closed Mon 10th Apr 2023
Removing bias from the hiring process
Your application will be anonymously reviewed by our hiring team to ensure fairness
You'll need a CV/résumé, but it'll only be considered if you score well on the anonymous review
Applications closed Mon 10th Apr 2023