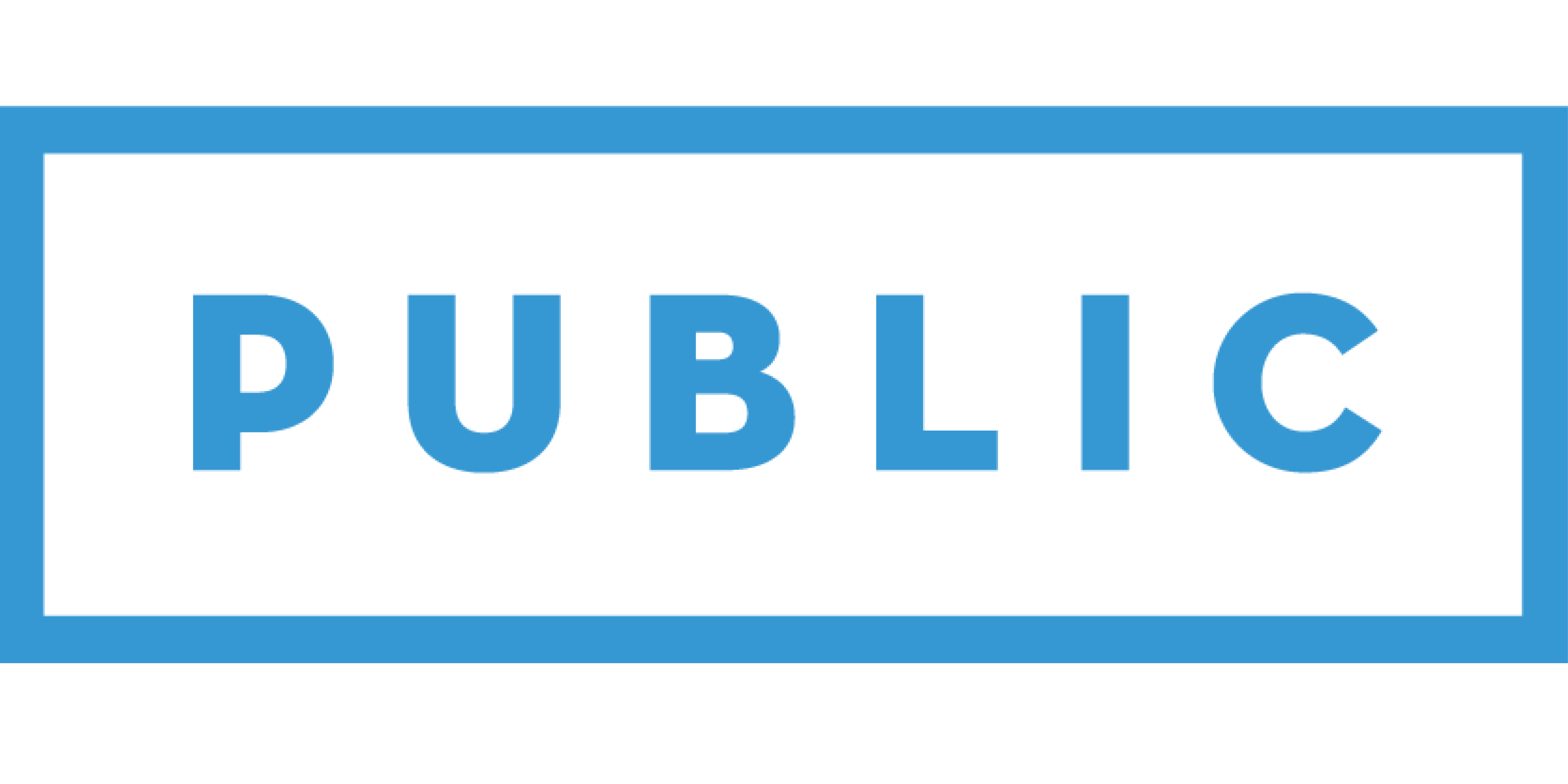 Director of Learning
Public Group International Ltd
Salary: £85,000 per annum + stock options in PUBLIC and discretionary bonus
Location:

London with flexibility for remote work 2-3 days per week

Closing: 11:59pm, 4th Sep 2021 BST
Role posted - 3:42pm, 17th Aug 2021 BST
Job Description
PUBLIC is committed to building a diverse and inclusive workplace. We are an equal opportunity employer and welcome applicants of all different backgrounds, experiences, and perspectives. Candidates from non-traditional backgrounds and underrepresented groups are strongly encouraged to apply.
The role
PUBLIC is looking to build out its Learning capability by developing and launching a series of public sector focussed learning products. We believe there is a real opportunity to provide a different type of training for public officials - one that provides practical supporting innovation and digital transformation to a broad network of current and future leaders from across the public sector.
We have some experience in this area. In 2020 and 2021, PUBLIC was contracted to deliver The Percy Hobart Fellowship, a learning programme aimed at delivering a new kind of innovation based training to Royal Navy and Royal Air Force service personnel. The programme participants were (i) seconded into a leading GovTech startup; (ii) participated in an MBA focussed course focussed on intrapreneurship and entrepreneurship; (iii) developed their own defence focussed innovation idea and (iv) were supported by leading mentors and performance coaches. The programme has supported 75 people to date.
PUBLIC is seeking a Director of Learning to lead the Learning business line within PUBLIC. They will (i) build and lead a Learning team, experienced in delivering public sector specific programmes (as well as the first Percy Hobart Fellowship programme); (ii) a mentor network comprising entrepreneurs, former government leaders and performance coaches; (iii) a world-class faculty and curriculum developed by PUBLIC; (iv) a strong network of GovTech startups and; (v) an expert advisory board comprising entrepreneurs, former government officials, academics and learning experts. They will report into PUBLIC's Chief Operating Officer. 
As Director of Learning, you will be responsible for: 
Setting strategic direction and providing leadership for PUBLIC"s learning offer

Developing PUBLIC's new learning products, building on the existing methodology

Generating revenue by identifying and closing new Learning programme business within the public sector

Leading and growing the Learning team

Developing the mentor, advisory, faculty and startup networks as required

Working with the expert advisory board, ensuring that they support PUBLIC effectively on all Learning work and they generate value from their work. 
Person Specification
What you will bring to PUBLIC
Demonstrable relevant experience. We are excited to interview candidates with broad, varied professional experience and are not prescriptive about what that is. It may include: (i) building and delivering educational programmes for individuals or companies; (ii) working for or with the public sector; (iii) entrepreneurial or intrapreneurial experience or; (iv) being responsible for revenue generation within a business line

The ability to generate and close business

The ability to hire and develop junior staff and first level managers 

The ability to work autonomously

The ability to grow and develop a high quality, diverse team

The ability to build and manage senior stakeholder relationships with customers, and other people related to the programme

A clear interest in bringing new ways of thinking and working to the public sector

Strong public speaking skills
What you don't need 
A traditional educational background
Selection Process
To be selected for the role, candidates will have to complete:
A competency based interview testing the potential fit for the role

A culture based interview - testing the potential cultural fit within PUBLIC.

A senior level interview with PUBLIC's management team
Salary and benefits
Salary for this position will be £85,000
Like the rest of the company, you'll benefit from:
A brand new MacBook laptop to work on, and a £200 working from home budget to make sure you have all the kit you need at home.

25 days per year, increasing one day per year up to a maximum of 30 days (in addition to bank holidays)

Six paid days of study leave per year for your learning and development

A 'Wellness Budget' of £300 a year to spend on things which support your wellness, such as gym membership, yoga, mindfulness or whatever works for you. 

Mental Health support via Spill, offering unlimited text based support and access to face-to-face therapy. 

Cycle to Work Scheme 

Company Socials - PUBLIC Hall drinks every Thursday night, Monthly London team lunch, bi-annual all-company away days, and a monthly rotating Chief Happiness Officer to organise office fun in between.

Company pension scheme

Bonus scheme 
About PUBLIC
PUBLIC helps technology startups transform public services. We help entrepreneurs with the brightest and most innovative ideas transform the public services we all benefit from, providing them with the insight, support, networks and capital they need to progress their business and improve the lives of citizens.We are a team of passionate problem solvers with a diverse range of skills and backgrounds aiming to use technology to solve major public and societal problems.PUBLIC was founded by Daniel Korski CBE, a former adviser to the British Prime Minister, and Alexander de Carvalho, a venture investor, and is backed by prominent investors such as Brent Hoberman, Robin Klein and Charlie Songhurst and high-level advisers like, former Chief of Defence Staff General David Richards and Lord Mark Malloch-Brown, the former Deputy UN Secretary-General. 
PUBLIC runs an accelerator programme (GovStart) which supports ten companies annually in London and Berlin and runs city-based challenge competitions.The company also incubates and invests directly in startups and runs an in-house think tank which produces publicly-available reports on innovation in public services. Since its creation in 2016, PUBLIC has made investments in over forty startups - including startups working on improving midwifery services, social care, border management and traffic control. In addition to startup programmes, PUBLIC also runs learning programmes to upskill public sector workers on innovation.
Removing bias from the hiring process
Your application will be anonymously reviewed by our hiring team to ensure fairness
You won't need a CV to apply to this job
Applications closed Sat 4th Sep 2021
Removing bias from the hiring process
Your application will be anonymously reviewed by our hiring team to ensure fairness
You won't need a CV to apply to this job