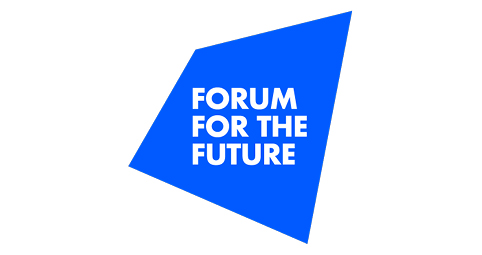 Senior Fundraising and Development Manager
Forum for the Future
Team: Communications & Development
Grade: Principal - Senior
Salary: INR 24,00,000 - 32,50,000
Location:

Mumbai, India with possible remote working in IST

Closing: 11:59pm, 25th Jun 2023 IST
Job Description
Salary: INR 24,00,000 - 32,50,000 pro rata, per annum
Hours: 37.5 hours per week (5 days a week) excluding lunch breaks
Contract: This is a two-year fixed term contract, with the possibility of renewal. The initial contract will end 24 months after its start unless already terminated by either party prior to that date
Location: Mumbai, India with the possibility of remote work in India. Candidates must have a valid right to work in the country you are applying. This is a remote role with regular office working at least once per month or as needed for priority internal and external meetings.
Benefits: various opportunities for flexible working, generous time off policies, and other sector-competitive benefits.
About Forum for the Future
Forum for the Future, one of the world's leading international sustainability non-profits, works to create a just and regenerative future. We have a 27-year track record in influencing change on the issues that matter most. We inspire change-actors to step up their ambition, stretch their vision and find pathways that are systemic, strategic and capable of tackling the root causes of our current crises.   
We focus on influencing three pivotal transitions: to renewable energy, to a sustainable food system, and in the purpose of business. We have partnerships with influential organisations in business, civil society, government and philanthropy and drive national and international multi-stakeholder projects from four offices: America, UK/Europe, India and South-East Asia. 
We operate as a global team, delivering both international and local projects. As a dynamic, international leader with a deep commitment to creating a better future, you will play a pivotal role in using communications to drive real and lasting impact.
About the team
We are a multicultural team of 80 people, with offices in London, Mumbai, New York, and Singapore. 
This post, Senior Fundraising and Development Manager, is based in our India office. As a member of the Global Development Team, you will drive excellence in income generation to support programme delivery, impact, and long-term financial resilience.
In particular, you will mobilise resources for the Responsible Energy Initiative, and for other initiatives related to delivering Forum's strategy in Asia. 
About the role
Forum is at an exciting time in our evolution, offering opportunities for unprecedented impact. We updated our strategy in 2022, with a new strategy for 2023 – 2025 now firmly in the implementation phase. 
We know that to create change, we need to engage and inspire change-makers – and mobilise resources to maximise the potential of our work, and ensure its longevity. 
The post-holder will lead the development and delivery of our fundraising efforts in India, with a focus on building a pipeline of new donors and refining fundraising strategies to meet the opportunities and challenges of the current landscape, particularly at the intersection of climate, sustainability, and renewable energy. 
You will lead income generation activities for our flagship initiative in India, the Responsible Energy Initiative, as well as other programmes.
The post is an exciting opportunity for anyone passionate about the sustainability movement, and about building relationships and strengthening the profile and financial resilience of an organisation with the potential to accelerate system change. 
About you
To succeed in this role, you will have:
deep familiarity with the funding landscape in India (and for India), with a focus on sustainability, and wider knowledge of the funding landscape in Asia 

familiarity with the philanthropic sector, including trends, key players, and norms

significant experience with: 

fundraising, including donor prospecting/ pipeline development, grant writing, and grant management

strategic partnerships 

project management 

strong financial literacy and experience creating, managing and interpreting project budgets 

exceptional written and verbal communications skills in English (Hindi and/or other Indian languages desirable)

excellent relationship building, networking and presentation skills 

an eye for a story and a strong ability to translate complex material into compelling key messages 

an ability to remain highly organised and to juggle multiple priorities, manage ambiguity, and work remotely across multiple time zones 

a high degree of innovation, creativity and adaptability 

experience building and managing strategic partnerships for income and impact over the long-term
And to further thrive in this role you will:
●  have a strong network in the renewable energy sector, and among renewable energy funders
have familiarity with diversified funding streams (including bilateral and multilateral donors, corporations and corporate foundations, high net-worth individuals, and impact investors) 

have experience managing large budgets and familiarity with project management tools and processes

be able to work effectively in a matrixed structure 

enjoy working with people from different cultures and across geographies

embody Forum's values (being courageous, adaptive, empathetic, inquisitive, playful and respectful)
If you do not meet all of the requirements outlined in the job description but still believe you have the right mix of skills and experience to thrive in this role and further Forum's ambitious goals for change, we encourage you to apply.
In return, we offer a unique opportunity to be at the forefront of systems thinking and change making, continually learning and experimenting to identify how we deliver the most impact working in a collaborative multi-cultural team environment.
Forum for the Future works in a space of complexity where there are no easy answers – an ideal candidate will be comfortable with uncertainty and be able to hold space for exploration and innovation. Resilience is a key personal attribute that is necessary to the role.
Our work environment
We believe in being courageous, adaptive, inquisitive, respectful, empathetic and playful. You can read more about our organisational values here. These values help build our common culture, shape our shared purpose and guide us in all actions and decisions.  We are inspired by the world in which we live and those with whom we share it and seek to act justly in all we do.
We enjoy working in teams, collaborating, and learning from each other. We are a dynamic, flexible and supportive team of people who care about each other's wellbeing and the world around us.
At Forum, we aspire to foster positive team spirit and to provide the best possible working environment for all our staff; one that is based on the highest standards of ethics, honesty, integrity, openness and transparency.
We are an inclusive organisation that encourages applications from across our diverse communities. We're committed to building a team of capable and thriving people from all walks of life.
If this role interests and excites you, we would love to hear from you.  Where you do not meet all of the requirements outlined in the job description, but still believe you have the right mix of skills and experience to thrive in this role and further Forum's ambitious goals for change, we encourage you to apply.
In return, we offer a unique opportunity to be at the forefront of systems thinking and change making. We work as a close knit, dynamic, and supportive team. We offer various opportunities for flexible working to help you manage your work life balance.
Together we can create a just and regenerative future.
Application process
To find out more about this vacancy, please download and read the full job description.
Application deadline is 11.59pm IST, 25 June 2023
We use the Applied platform because it is designed to reduce bias in our recruitment process. To apply for this job, we ask you to answer a few work-based questions. Please therefore read the application questions carefully and answer them in the space provided (250 words) to clearly demonstrate your understanding of the role, and how your skills and experience will enable you to thrive and deliver in this post in Forum for the Future
The Applied platform includes instructions on how to use the portal. Once you start your application you will be presented with a dashboard which helps you to track your progress and reminds you of the closing date for the application. As you complete sections you can draft and save your responses to review and submit when you are ready to (as long as you're within our required application deadline).
Please note:
Some of the personal data you provide to Applied when you apply for a role with Forum for the Future will be passed on to us for the purposes of (a) reviewing your application; (b) inviting you for interview; and/or (c) offering you a job and getting you set up as an employee. For full details on how we collect and use your personal data please visit our privacy notice here.
If your application is not successful, any personal data provided to us by Applied (including any personal data relating to equal opportunities monitoring as set out above) will be retained by Forum for the Future for no longer than 12 months after the application deadline has passed, at which point your personal data will be securely deleted. We only keep your information for that period in order to allow us to comply with relevant legal obligations.
Please note:
If you do not already hold the right to work in the respective countries and/or require sponsorship in order to continue working in the country, you should think carefully before applying. This is because we will be unable to sponsor you.
Equal Opportunities
Forum for the Future wholeheartedly supports the principle of equal opportunities in employment. We promote and support equality, diversity and inclusion both in our own workplace and through our work with our partners and the wider public.  We actively support and promote diversity as an essential component of sustainability, and as a key element of our organisational values.  We oppose all forms of unlawful or unfair discrimination on the grounds of colour, race, nationality, ethnic or national origin, gender, marital status, sexual orientation, age, disability, caste, religion or belief. We encourage applications from under-represented groups, including those who identify as disabled, LGBTQ, ethnic minorities, and come from diverse social and educational backgrounds.
Removing bias from the hiring process
Your application will be anonymously reviewed by our hiring team to ensure fairness
You'll need a CV/résumé, but it'll only be considered if you score well on the anonymous review
Removing bias from the hiring process
Your application will be anonymously reviewed by our hiring team to ensure fairness
You'll need a CV/résumé, but it'll only be considered if you score well on the anonymous review