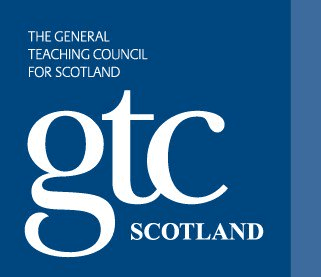 Lay Council Members
GTC Scotland
Employment Type
Volunteer
Lay Council Members are appointed for a 4 year term from 2 April 2024
Location
Hybrid · Edinburgh, City of, UK
4 face to face full Council meetings at the GTCS office in Edinburgh. Committee meetings are virtual
Salary
Lay Council Members are voluntary, unpaid public appointments for a statutory body.
Team
Regulatory Investigations
Seniority
Junior, Mid-level, Senior
Closing: 11:59pm, 10th Dec 2023 GMT
Job Description
Thank you for your time and interest in becoming a General Teaching Council for Scotland (GTC Scotland) Lay Council member.
The General Teaching Council for Scotland (GTC Scotland) is the teaching profession's independent registration and regulation body. We work to maintain and enhance trust in teaching.
You can find out more about GTC Scotland on our website www.gtcs.org.uk.  You will find information on our organisational values and our current Strategic Plan as well as a whole range of other information that you may find helpful in making your application.
The GTC Scotland Council
GTC Scotland is governed by a Council of 37 members (comprising 19 elected registered teachers, 11 educational stakeholder nominees and 7 lay appointed members).  The Council sets the strategic direction and policy of GTC Scotland and ensures that GTC Scotland fulfils its statutory functions in compliance with the Public Services Reform (GTC Scotland) Order 2011 and other relevant statutes, with regard to the public interest and in line with best regulatory practice.
Council membership is based on a four year term of office.  It follows a rolling programme, with election, nomination and appointments processes taking place every two years and approximately half of the Council members stepping down at the end of each two-year period.
Lay Council Member Person Specification
The skills, attributes and experience required of a Lay Council Member are set out below.
Strategic thinking:
Strategic awareness and ability to contribute to the strategic direction
 Intellectual flexibility and strong decision-making skills:
Ability to assimilate and analyse complex information and issues, considering the bigger picture as well as the detail

Ability to weigh up competing arguments and reach your own decision

Sound judgement and decision-making
Communication skills:
Effective listening, oral communication and influencing skills
Knowledge and experience:
Interest in education and the education sector

Public interest focus/involvement

Knowledge and experience in at least one of the areas described below:
Governance - Knowledge and experience of governance of an organisation or business area in the public or private sector in any of the following areas: regulation, compliance, secretariat, strategic/business planning, equality and diversity, finance, risk and performance, change management, human resources, pension funds, service delivery, IT, research and policy development or communications/media.
Policy - Knowledge and experience of policy work in an organisation.
Professional Development - Knowledge and experience of meeting, maintaining or upholding professional standards, including through undergraduate courses as well as continuing professional development.
Finance - Knowledge and experience of financial work in an organisation, responsible for leading teams and managing budgets/resources.  Possibly holds a finance/accountancy qualification.
Audit or Risk Management - Knowledge and experience of audit or risk management in an organisation, responsible for overseeing such processes.  Possibly holds a professional audit or risk management qualification.
Legal - Knowledge and experience of relevant legal work.  For example, experience of working within court functions or tribunals, whether as a decision-maker or solicitor/advocate.
 Personal characteristics:
Integrity

Fairness

Professionalism

Ability to build effective relationships and work as part of a team:  interacting with others with courtesy, trust, respect as well as with assertiveness, tact, diplomacy and sensitivity when required
Time Commitment
You will be expected to attend four in-person Council meetings a year at the GTC Scotland office in Edinburgh.
You may also be required to serve on up to two committees.  Committees meet virtually four times a year.  Meetings last for approximately 2 ½ hours.
It is expected that you will set aside time to read agenda papers in advance of meetings and will participate actively in Council and committee meetings.
Compensation and Expenses
Council Members are unpaid. Council Members undertake a voluntary public appointment for a statutory body. Panel Members are not employees of GTC Scotland.
Council Members may claim compensation and reasonable expenses related to attendance in accordance with our Members Expenses and Compensation Scheme Policy.  Compensation currently amounts to £75 for each half-day (up to 3.5 hours) and is intended to compensate members for any financial loss incurred (whether directly or indirectly) as a result of their attendance; it is not an attendance fee.  Members are therefore expected only to claim the amount where such loss has been incurred.  The amount covers preparation time and is subject to deduction of tax and national insurance as appropriate.  Should you claim benefits, we would suggest that you also obtain advice on how they would be affected.
No compensation or expenses will be paid to applicants in connection with the appointment process.
Appointment Process
Applications must be submitted via the Applied recruitment platform by midnight on Sunday 10 December 2023
The Appointments Committee will decide the short list for interview. Shortlisted applicants and applicants who are not short-listed will be notified on Friday 15 December 
Interviews will take place on Tuesday 9 and Friday 12 January 2024 via Microsoft Teams.  Interviews will last around 45 minutes.   
We aim to notify the successful candidates as soon as possible following interviews.  The successful candidates will be required to attend the mandatory induction event for the incoming Council on Wednesday 13 and Thursday 14 March 2024.   The official term of office will commence on 2 April 2024 for a four-year term.
Note:   Feedback will be provided on request after the interview stage from governance@gtcs.org.uk
 Use of your personal information
We believe it is very important to respect your privacy – we will keep the personal information that you provide to us secure.  The information that you provide will be used:
as part of the application process and for equality monitoring purposes;

if an audit is carried out to ensure that the recruitment process followed has been fair and appropriate; and

to produce anonymous statistical reports on our appointments processes.
As we may appoint third parties to carry out recruitment or audit activities on our behalf, we may need to pass some of your information to them.  If we do so, we will make sure that they are only provided with the information that they need, that they only retain your information for as long as they need it, that they agree not to use the information for any other purpose than those specified by us and that they protect the information they are provided.
If your application is unsuccessful, your personal information will be kept for a period no longer than 2 years.
GTC Scotland reserves the right to verify the information you provide and seek information from other sources.  For further information, please read our Privacy Notice ("Notice") of the General Teaching Council for Scotland ("GTC Scotland") for governance processes and member support services relating to the GTC Scotland Council, Committees and panels which can be viewed here: general-privacy-notice.pdf (gtcs.org.uk)
Removing bias from the hiring process
Removing bias from the hiring process
Your application will be anonymously reviewed by our hiring team to ensure fairness
You won't need a CV to apply to this job