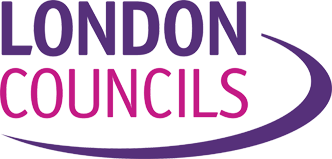 Head of Local Government Finance
London Councils
Team: Finance & Improvement
Salary: c.£68,000
Location:

London

Closing: 12:00pm, 25th Apr 2022 BST
Role posted - 3:45pm, 18th Mar 2022 GMT
Job Description
Job Purpose:
To lead London Councils' work to influence local government funding and finance policy

To manage the day-to-day operation of London Councils' finance policy team – overseeing technical analysis, policy development, and influencing work in areas relating to local government finance and funding.
To liaise with a wide range of stakeholders across local government in London and nationally, central government, Whitehall, the GLA, press and media, researchers and consultants, London business groups, VCS groups and other policy stakeholders.

To play a key role in supporting the Chair of London Councils, as portfolio holder for Finance and Resources, and other individual Portfolio Holders (Councillors from member authorities) and the forums they chair as necessary.
 Principal Responsibilities
To lead London Councils' work on influencing local government finance policy, working with colleagues across the organisation to ensure this contribution is integrated with other London Councils' policy development

To take day-to-day responsibility for managing London Councils' finance policy team of five officers.

To oversee the delivery of high-quality research and analysis to support policy development and lobbying on local government finance and funding issues.

To build effective working relationships with London borough finance officers, civil servants, GLA officers, business and voluntary sector groups, and other partners to advance London Councils' policy positions.

To represent London Councils, articulating views of member boroughs in meetings with civil servants and other key external stakeholders.

To draft reports for consideration by London Councils' Leaders' Committee, Executive and other forums of London Councils.

To oversee strategic submissions and consultation responses to Government and other national bodies.

To provide detailed technical and strategic advice on complex local government finance policy and funding matters to London Councils colleagues, Leaders and officers in member boroughs.

To brief ministers, members, officers, MPs, journalists on a timely basis.

To effectively manage resources for projects ensuring that these are delivered on time and within budget.

To support the Director of Local Government Finance & Improvement in ensuring that the Corporate Management Team is fully informed of relevant finance policy issues, and deputise for them in their absence.

To develop staff using coaching and other activities, providing feedback to staff through appraisal and other supervisory activities.
Organisational responsibilities
Work with officers across London Councils to help develop projects and services that support the wider work of the organisation.

To encourage the development of policies and practices which reflect and value the diversity of London's communities and promote an inclusive society.

To adhere to London Councils' policies, procedures, regulations and protocols in the discharge of all duties, in all aspects of work, including the Data Protection Act 2018.

To take care at all times to uphold health and safety at work for self and others.

To uphold the highest standards of ethical conduct in line with the expectations of a local government officer and uphold the reputation of London Councils and local government in London.   
PERSON SPECIFICATION
Our ideal candidate will:
Have outstanding interpersonal skills to relate effectively to London Councils' elected members, partners, colleagues and staff

Have an excellent understanding of local government finance, ideally (although not essential) through CIPFA qualification or equivalent

Be highly analytical with a good understanding of qualitative and quantitative research, financial modelling and statistical analysis

Be comfortable presenting highly complex issues, to both a technical and non-technical audiences.

Display excellent writing skills, with evidence of successful persuasion through reports, consultation responses and briefings.

Have excellent IT skills, including advanced Microsoft Excel, Word and PowerPoint.

Be an innovative thinker with experience of creativity in policy development.

Understand the sensitivities of working in a political environment.

Have successfully delivered complex projects involving co-ordination between different divisions within an organisation.

Have experience in managing and motivating a team of people to deliver successful outcomes.

Have experience in commissioning research, managing budgets and monitoring the performance of external consultants.

Be familiar with the decision-making process within London boroughs and the role of elected members and officers.

Be familiar with the London local government family, its governmental structure and London Councils' role within it.

Be aware of the key financial and policy issues currently facing London's boroughs.

Be experienced in conducting high level influencing, lobbying and negotiating with Government or other policy decision makers.

Have strong stakeholder management skills, with experience in building networks of contacts with a professional context.
Other factors
Strong personal commitment to London Councils' Equal Opportunities Policy – and understanding and support of the implications of equal opportunities and diversity in London local government's policy areas;

This is a politically restricted post, under Section 2 of the Local Government and Housing Act 1989.
About London Councils
London Councils is a cross party organisation representing London's 32 borough councils and the City of London. We develop policy and provide London-wide services including the Freedom Pass, Taxicard and Health Emergency Badge. We aim to get the best deal for Londoners and to ensure that London's councils have the resources, freedoms and powers to do the best possible job for local residents and businesses.

This job description is not intended to be rigid or inflexible but should be regarded as providing guidelines within which the post-holder works. London Council's work evolves continually, all team members, therefore, need to be adaptable. Other duties appropriate to the post may be assigned from time to time.
Hybrid working
Regular in-person time with the team and other London Councils' colleagues will be agreed with the team based on the needs of our members and London Councils' policies.
Removing bias from the hiring process
Your application will be anonymously reviewed by our hiring team to ensure fairness
You won't need a CV to apply to this job
Applications closed Mon 25th Apr 2022
Removing bias from the hiring process
Your application will be anonymously reviewed by our hiring team to ensure fairness
You won't need a CV to apply to this job