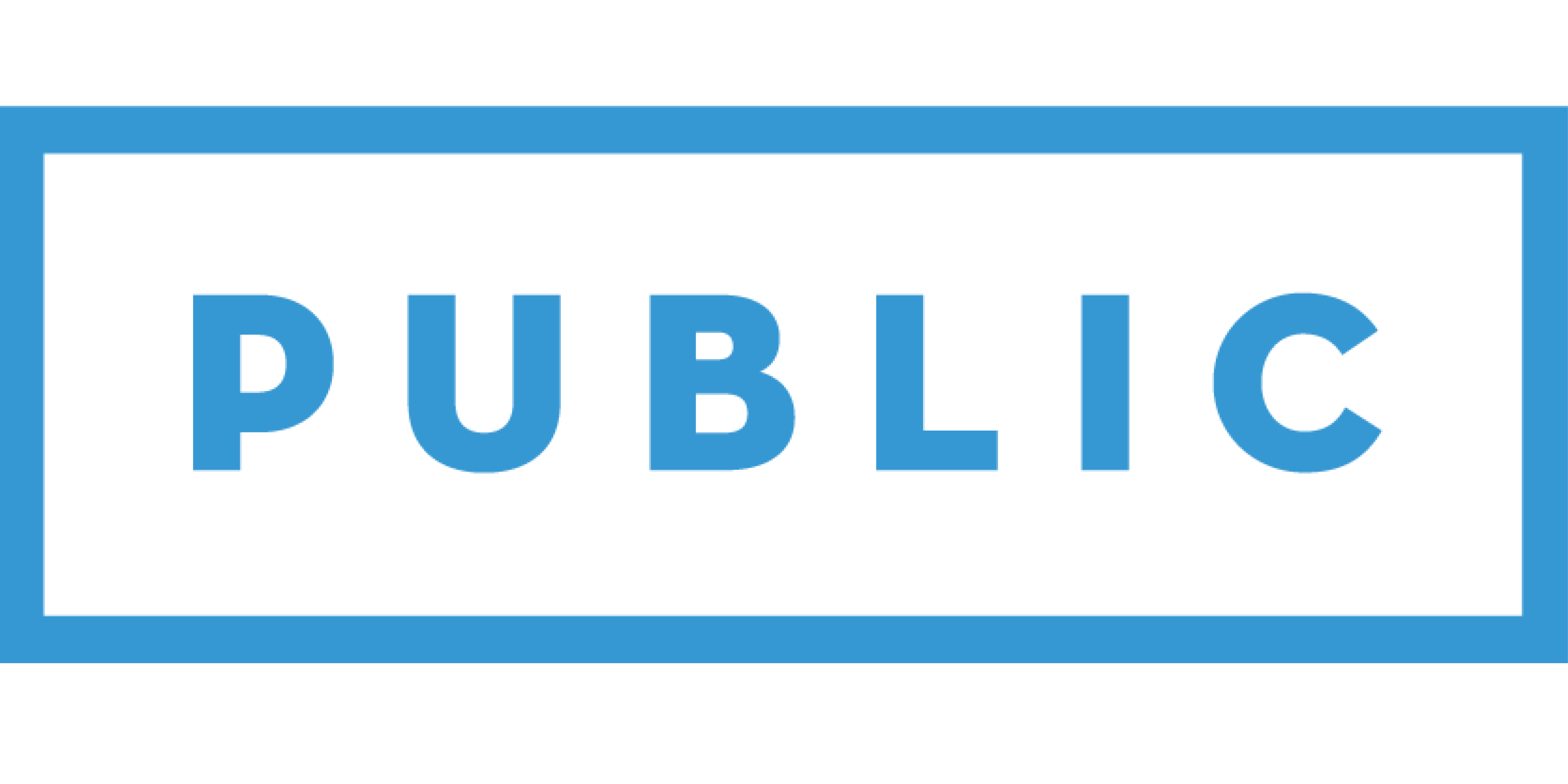 Senior Transformation Associate
Public Group International Ltd
Salary: £45,000 to £55,000 per annum depending on experience + EMI equity package
Location:

London with remote working flexibility

Closing: 11:59pm, 20th Oct 2021 BST
Role posted - 11:09am, 5th Oct 2021 BST
Job Description
PUBLIC is committed to building a diverse and inclusive workplace. We are an equal opportunity employer and welcome applicants of all different backgrounds, experiences, and perspectives. Candidates from non-traditional backgrounds and underrepresented groups are strongly encouraged to apply. For this reason we utilise the Applied system, allowing us to review applications blindly during the first stage and allowing you to demonstrate your full potential.
About us
PUBLIC helps reimagine and build digitally-enabled public services. We started life as an accelerator and investor and have evolved to become Europe's leading government-focused technology company. 
Our mission is to help public sector bodies transform the services they offer in order to create a better society for everyone. We strongly believe that public service can be pursued both inside and outside of government. 
Led by Daniel Korski, ex-deputy head of the No.10 policy unit and venture investor Alexander de Carvalho, PUBLIC is a 'policy-to-product' business - keen on shaping policy, transforming systems and finding and developing the products that can bring the policy to life. 
We built PUBLIC amidst Europe's startup ecosystem, helped shape "GovTech" into a critical sector and firmly believe new companies are critical to government transformation, from welfare policy, through online harms to climate change. 
Our London home is PUBLIC Hall, a buzzing co-working space in the centre of Westminster; in Berlin we co-founded the government's GovTech Campus. We continue to foster these communities, support innovators and provide the public sector with easy access to a pipeline of innovative solutions.
The role 
Starting a new phase of growth in 2021, PUBLIC is expanding its government-facing functions ('Transformation' and 'Research' advisory teams) to drive greater insight and impact for market-led verticals ('Ventures' investing and 'Programmes'). Across Transformation and Ventures in particular, both functions now demand the skills of a Senior Associate with a dedicated focus on building our Transformation advisory and Ventures across a number of key domains.  This role has the potential to evolve into an important leadership position in our Transformation business, but also to translate that insight directly to our Ventures.
The Senior Associate will form a critical part of PUBLIC's growing Transformation and Ventures practices by being a leader on projects, particularly focused on domains where PUBLIC has a proprietary advantage, such as Online Safety and Procurement. On the Transformation side, the Senior Associate will play a leadership role with client delivery teams to translate identified business problems into product and service collateral and develop Proofs-of-Concept that can be tested with government users.  On the Ventures side, this role will be expected to inform our sales and investment strategy.
Business Development
PUBLIC is seeking an exceptional candidate who can help guide existing and future client opportunities. This entails working with our business development team to refine PUBLIC's hypotheses and theses around the future of public sector services and technology that drives them, and then identify future opportunities. This will include bidding on tenders as well as the development of more organic opportunities with our network.
Project Leadership
As a Senior Associate, this position will be expected to manage more junior resources, upskilling them on consultative methods. This will include helping shape deliverables for clients, developing project plans, and managing client relationships. Candidates will be expected to demonstrate strong project management skills.
Thought Leadership
PUBLIC will look to this position to help shape future opportunities.. This will include primary research, through both our project work as well as our network, to refine our proprietary points of view on ways in which technology can improve the delivery of public services. That intelligence will then be filtered into our Ventures team, and could result in contribution to product ownership. 
Core responsibilities 
Project Delivery 
Manage a cross functional team that collaborates on external-client or internal-venture projects across PUBLIC's business

Contribute to the design of user-centric technology products or services

Lead user research and organisational/service assessment activities, including in client delivery contexts

Using low-code/no-code tools to develop prototypes and Proofs of Concepts to further refine Product decisions

Working with technical resources to determine technical architecture and development decisions 
Wider Responsibilities 
Contributing to the wider work of PUBLIC, including research, our accelerator programme "GovStart" and the annual GovTech Summit 

Conferring key project learnings into actionable insights that can support the growth of our research, ventures and investment activity 

Flexing into the Strategy Teams for delivery of project for venture work when required
Person specification 
PUBLIC believes strongly in developing talent. As such we are primarily interested in candidates with strong character attributes and demonstrable potential to achieve. The skills and experience below are necessary for the Senior Associate role, but we are committed to ensuring employees are able to learn and grow with the role. 
Essential Skills: 
Experience working in client facing roles

Strong understanding of design thinking and service design methodologies

Experience with the product design and software development lifecycle

Experience leading teams, particularly cross functional teams

Independently motivated and able to manage competing time commitments 

Strong analytical skills and exceptional attention to detail 

Strong written and verbal communication, with experience publishing or presenting work to external audiences 

Interest in, and knowledge of, emerging uses for technology in the public sector 

Microsoft Office and G-Suite tools 
Desirable experience includes: 
Experience working in or with startups 

Experience working with the public sector
Salary and benefits
The salary range for this role is £45,000 to £55,000 dependent on experience.
Like the rest of the company, you'll benefit from:
EMI share options scheme

A brand new MacBook laptop to work on, and a £200 working from home budget to make sure you have all the kit you need at home.

25 days per year, increasing one day per year up to a maximum of 30 days (in addition to bank holidays)

Six paid days of study leave per year for your learning and development

A 'Wellness Budget' of £300 a year to spend on things which support your wellness, such as gym membership, yoga, mindfulness or whatever works for you. 

Mental Health support via Spill, offering unlimited text based support and access to face-to-face therapy. 

Cycle to Work Scheme 

Company Socials - PUBLIC Hall drinks every Thursday night, Monthly London team lunch, bi-annual all-company away days, and a monthly rotating Chief Happiness Officer to organise office fun in between.

Company pension scheme

Bonus scheme 
Removing bias from the hiring process
Your application will be anonymously reviewed by our hiring team to ensure fairness
You'll need a CV/résumé, but it'll only be considered if you score well on the anonymous review
Removing bias from the hiring process
Your application will be anonymously reviewed by our hiring team to ensure fairness
You'll need a CV/résumé, but it'll only be considered if you score well on the anonymous review