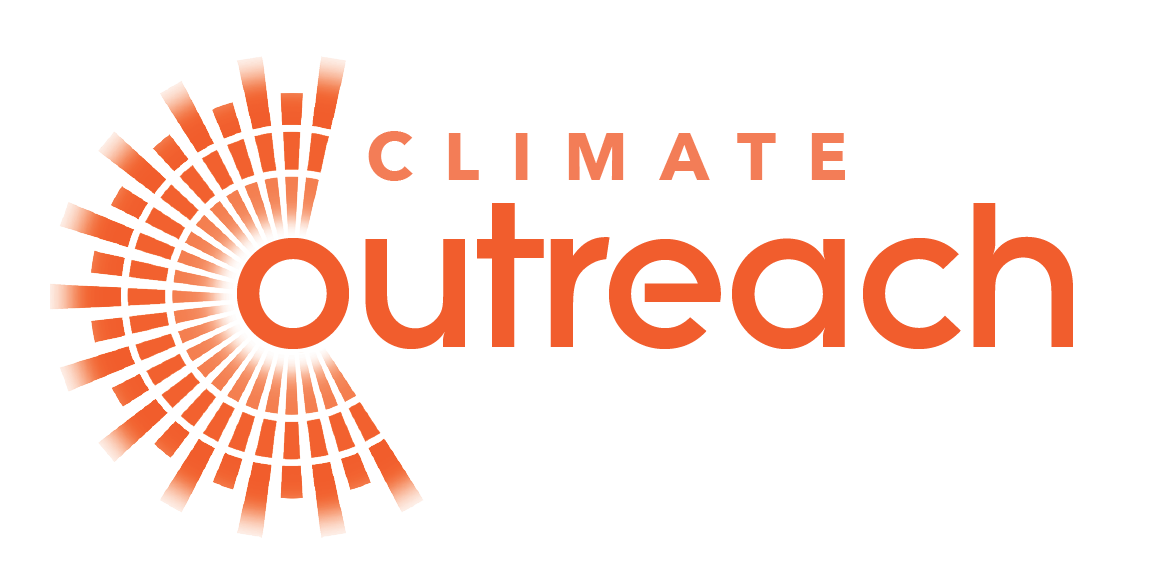 Project Manager (part-time)
Climate Outreach
Team: Operations
Grade: M-Suite Level 3
Salary: $83,900 - $97,244 FTE per annum
Location:

Australia

Closing: 9:00pm, 6th Jul 2022 AEST
Role posted - 3:32am, 10th Jun 2022 AEST
Job Description
Climate Outreach is seeking an enthusiastic, committed individual, with experience in project management and a passion for climate communication. You'll be responsible for managing the lifecycle of an exciting project in Australia that is driving public engagement on climate change. You'll be liaising across, and beyond, the organisation to ensure these projects reach completion on time, within budget and within scope. You'll be able to work flexibly in a creative yet fast-moving field.
Key to success in this role will be excellent project management to support our staff team to deliver great work with a variety of audiences and partners from various corners of Australia. This will be a highly stimulating and enjoyable job with many opportunities for building experience and developing new skills. You will be working within an enthusiastic team and will be working closely with researchers and trainers across the organisation. 
Climate change affects everyone and to create a social mandate for climate action we need representatives from across society to be part of the conversation. Therefore at Climate Outreach we maintain a non-partisan approach on policy and politics. So we encourage and welcome applicants from all political representation to join our team.
Through a feminist and anti-colonial approach to management and coordination, the role will provide strategic thinking space and platforms for managers to develop their work areas confidently and in line with the organisational strategy and values (see values below).
Type of employment: 3 year fixed contract with 6 month probation
Hours: 21 - 28 hours per week 
Visa requirements: This role requires the right to reside and work in Australia
The Project Manager should have these skills:
Essential skills 
Proven experience in managing complex projects and/or team budgets, with specific experience in delivering to time, budget and scope

Ability to create logical and lean log frames, scheduling, milestone setting, risk mitigation and workflows for projects. 

Confidence and experience in project management decision making within a risk management and values framework.

Experience in developing a wide range of work packages for projects involving multiple partners or cross departmental team members. 

Demonstrable experience of using project management softwares such as Asana 

Comfortable with tailoring project management methodology (eg: Agile, PRINCE2, Kanban) or applying hybrids based on the project factors and organisational need. 

Strong organisational skills and efficient time management, ability to manage multiple tasks and priorities.

Great interpersonal skills and experience in stakeholder relationship management, particularly with civil society organisations and NGOs

Demonstrable experience in managing various types and sizes of external consultant contracts. 

Understanding of research coordination and production of research-based deliverables such as reports and webinars, or willingness to learn. 

Knowledge of GDPR and intellectual property management in the context of project management, or willingness to learn.

Reporting to funders or similar and impact measurement. 

Flexible and adaptable to organisational changes and growth.  

A self-starter with the ability to anticipate problems and find appropriate solutions.

Self-reflective and committed to personal professional development.

Proficiency in office ICT such as Google's G suite applications and CRM software
Desirable skills
Experience in working with or for the non-profit sector.

Familiarity of different project management methodologies (induction will include self-study time)

A relevant qualification in project management (eg: Agile or business administration). 
In the next 6 months you will:
Design and implement work packages for project teams within project scope, timeline and resources to produce quality deliverables.

Coordinate and chair regular project management meetings to ensure project plans, budgets and timelines are created and followed using internally agreed project management procedures.

Continuously monitor and evaluate project progress and report to Senior Projects Management Lead and project team members, to ensure the project meets the requirements of funders and demonstrates impact to wider audiences.

Regular project expenditure forecasting that feeds into organisational wide expenditure forecasting.  

Compliantly produce funder reporting by liaising with internal and external stakeholders with the support from the Finance Manager. 

Be responsible for project-related contract management, including funder/partnership agreements and other service provider contracts. 

Ensure GDPR, contractual and financial compliance in projects by following organisational established standards and policies. 

Liaise, where appropriate, between external project partners and internal project teams during the design and delivery of specific projects. 

Manage recruitment and contract management for consultants on funded projects with support from the wider Operations Department.

Conduct project risk assessments and lead on taking appropriate actions to mitigate risks in collaboration with the rest of the team. 

Ensure effective evaluation and closure of projects, including liaising with the Communications team for dissemination of project outputs and with the Finance Manager for processing invoicing and payments.

Act as a conduit between the UK and Australia project teams, setting up strong communication systems and processes
 Our values
Collaborative
We co-design work with partners and seek to equip others with expertise and knowledge. We act in service to others and the wider movement.  

We empower each other by working closely together in a supportive manner, sharing ideas and knowledge. We actively seek to work without silos and with flexibility. 
People-centred
We put people at the centre of the climate story, rather than science, technology, finance or policies.
We treat each other with respect - as equals with concerns, hopes and aspirations. 
Credible
We are evidence-based and research-led. Evidence is our starting point, not an add on. 
We seek to live by our values, including by reducing our carbon footprint. We know this isn't easy but we do our best. Where we struggle, we are open and honest about that.
Integrated 
We act as a bridge between different sectors, disciplines and communities. 
We recognise that public engagement and the work we do is a part of the puzzle, along with the work by other actors in the climate sector. 
Focused
We focus on doing meaningful work that makes a difference to our mission. We seek leverage points in order to create systemic change.
We recognise the tension between committing to our work and maintaining our wellbeing. We do not sacrifice the wellbeing of staff to this value, because we recognise that happy staff allow an organisation to be dynamic and creative.
Next steps:
Please apply through the BeApplied application form. You will be asked 4 skills-based questions which will be assessed anonymously.
If you are shortlisted, you will be invited to an interview. Interviews will take place on Wednesday 13th July on a video call.
If you have any additional questions about the job or recruiting process, please contact us by emailing recruitment@climateoutreach.org.
Removing bias from the hiring process
Your application will be anonymously reviewed by our hiring team to ensure fairness
You won't need a CV to apply to this job
Applications closed Wed 6th Jul 2022
Removing bias from the hiring process
Your application will be anonymously reviewed by our hiring team to ensure fairness
You won't need a CV to apply to this job
Applications closed Wed 6th Jul 2022