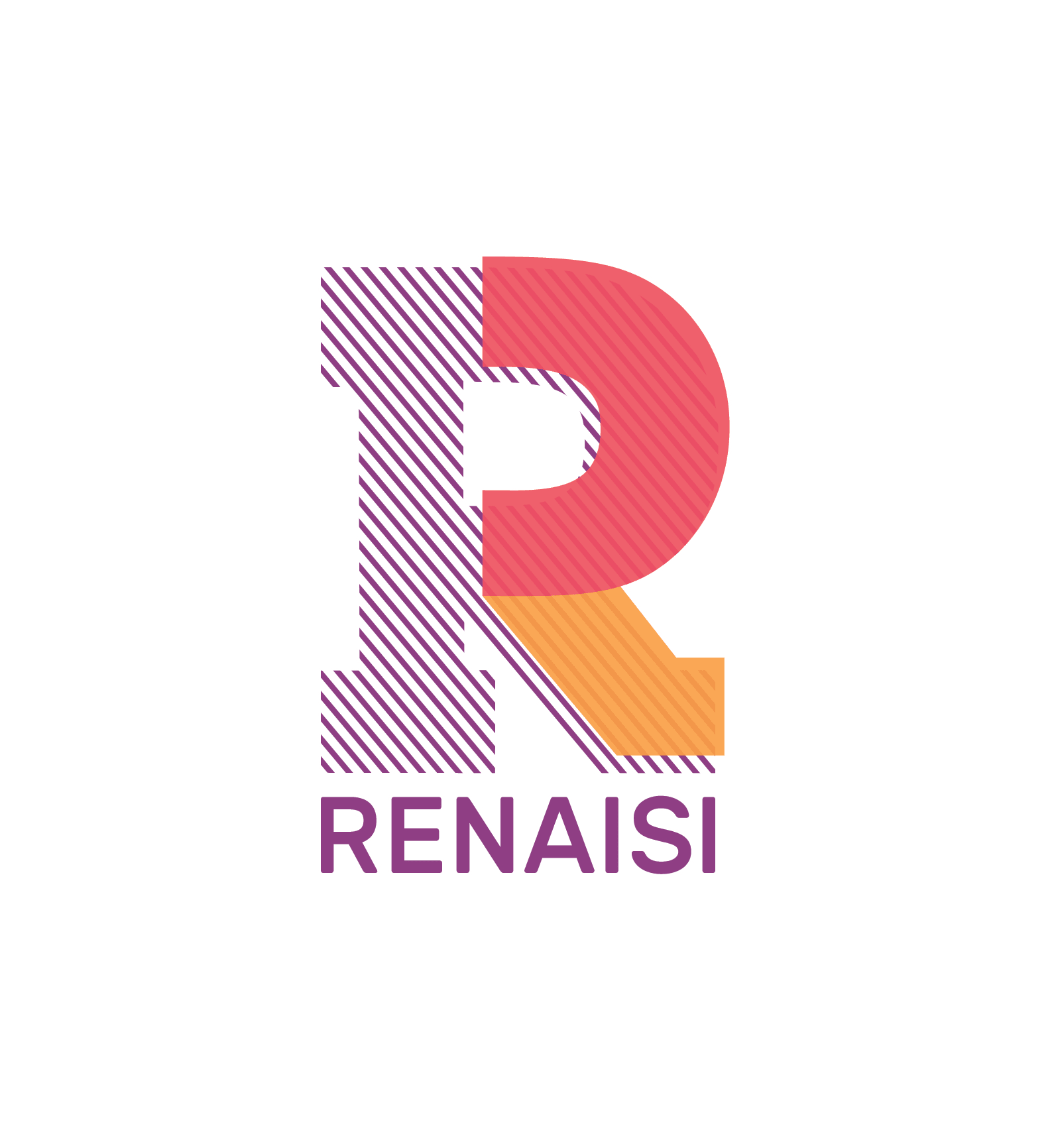 Transitions Career Coach
Renaisi
Team: Person Centred Change/Services
Grade: Manager
Salary: £30,000-40,000k per annum: Salary will depend on experience and qualifications
Location:

Unit 1.2 The Green House, 244-254 Cambridge Heath Road, London E2 9DA

Closing: 12:00pm, 10th Feb 2023 GMT
Job Description
We would like you to prepare a 10-minute presentation for the interview, details will be confirmed closer to the interview date.
Our mission is to create the conditions for strong, inclusive communities to thrive by doing three complementary things:
1.       Supporting people to learn, work and connect with their community.
2.       Helping organisations across the UK to understand their impact on communities.
3.       Exploring the question: what does it take to improve a place?
Renaisi is unique as we combine consultancy work with frontline service delivery.  We're constantly learning from the different perspectives we see from working directly with communities, and from supporting social organisations, charities and institutions to deliver greater impact. This makes Renaisi a uniquely well-rounded and exciting place to work.
Find out more about Renaisi at www.renaisi.com.
We're looking for someone with the relevant skills, knowledge and experience who wants to take on a key management role to make a difference to communities, organisations and places. Most of all we are looking for a driven individual who is an expert in their area of knowledge with experience that can support our team and clients. You will be a collaborative team player and creative in developing new ways of working.
What will it be like working in this role?  
You will draw on your coaching/career guidance skills and experience to support a portfolio of refugee professionals at different stages in their journey into work to help them recognise and reflect their transferable skills in their CV and learn how to best position themselves to restart their careers in the UK.  
You will lead on developing a coaching culture across Renaisi providing training, and supervision to colleagues. If you are not a qualified coach or do not have extensive coaching experience Renaisi will support you to acquire a suitable qualification to enable you to do this. 
You will also positively engage across other areas of Renaisi, ensuring that we are one organisation with a shared vision and approach to social change.  
About you  
We're looking for someone who is passionate about coaching to support people who are excluded from and underrepresented in the UK labour market into meaningful work and has expertise and experience helping individuals overcome barriers to work. Someone who wants to make a difference and empower refugees to rebuild their lives and thrive in the UK. You will be creative in developing new ways of working and a collaborative team player willing to use your experience and skills you acquire to not only support clients but wider Renaisi colleagues and develop our organisational culture.  
Job Description - What the role involves
Ensure our candidates are supported to realise their potential through the provision of a high-quality service that includes 121 coaching, group workshops, and Renaisi mentoring.
Share leading practice internally and externally to support learning and ensure high quality service and impact
Candidate support
Provide 121 coaching sessions virtually and in person and over email to refugees from a range of backgrounds at different stages on their journey into work
Work with the Transitions Manager to ensure support across Transitions is candidate led and empowers individuals to restart their careers
Make appropriate assessments in relation to safeguarding issues, and follow Renaisi's  policies accordingly
In addition to coaching provide Information, Advice & Guidance (IAG), digital skills, and other support as required to portfolio of candidates
Work with the Transitions Projects Manager and Transitions Manager to develop in-house group virtual /in-person workshops for candidates
Strategic development
Develop a framework to deliver and evaluate the value of coaching across the Communities team and ensure insights feedback into service design and are shared more broadly across Renaisi along with leading practice
Contribute to development of any digital solutions to scaling/improve quality of service/drive operational efficiencies
Contribute to funding applications to scale the service
Management administration
Develop and maintain candidate action plans to capture goals, actions and progress ensuring that candidate records are complete, accurate and kept up to date
Regularly provide progress reports and updates to senior management
Attend and participate in regular team meetings and supervision with Head of Partnerships
Company-wide learning and development
Help drive organisational learning, for example through internal initiatives such as sustainability and equal opportunities, internal evaluation or equitable evaluation
Promote the image of Renaisi, which may include attending conferences, training, and other events and writing or contributing to content for the Renaisi website, newsletter and across social platforms
Actively promote equal opportunities and our company ambitions around diversity, equity and inclusion, with all duties carried out in accordance with Renaisi's Equal Opportunities Policy
General
Adhere and work to our quality standards such as Matrix, Investors in People, ISO 9001
Promote equal opportunities and cultural development and carry out all duties in accordance with Renaisi's Equal Opportunities Policy
Notes
1.           In addition to the above, you may be required to carry out any other duties required to ensure the implementation of the programmes and projects or other areas of work for which the Company is responsible.
2.           This list is not to be regarded as exclusive or exhaustive. Any additions or alterations will be put in writing by the Chief Executive or a Company Director.
PERSON SPECIFICATION:
1.     Values and equalities
Proven and demonstrable commitment to the principles and practice of equal opportunities in employment, and ability to promote the Company's Equal Opportunities Policies (essential).
2.     Experience
Coaching/providing career guidance to underrepresented and/or excluded groups (essential)
Communicating with participants where English is a second language (essential)

Providing information advice and guidance, including preparing individual action plans/creating CVs/conducting mock interviews (essential)

Surveying clients to surface insights to inform service delivery (essential)
Designing and delivering training and workshops (essential).
3.     Knowledge, Skills and Aptitudes
  Strong interpersonal skills with an ability to build rapport with a range of people from diverse backgrounds (essential)
   Knowledge of the UK labour market, growth sectors and employer needs (essential)

  Understanding barriers (other than language) faced by refugees seeking meaningful employment in the UK (essential)

Consistently act as a positive role model to the team and strive for all team members to perform to their highest potential by inspiring and motivating others, sharing ideas and knowledge for the benefit of the team (essential)

Display bigger picture thinking, informed by awareness of practice in the sector and an understanding of the changing needs of service users (essential)

Prioritise and plan workload, manage time and meet tight deadlines (essential)

Excellent knowledge and understanding and skills in the use of IT based systems/Customer Management Systems, and how technology can support 121 and remote Learner engagement (essential).
4.     Qualifications
Coaching qualification from a recognised training provider (ILM Level 5 or 7) or willingness to obtain a Coaching qualification (ILM Level 5) with an existing degree in:
Employment and Training (essential)

Community Development (essential)

Careers Advice and Guidance (essential)
How to apply:
Please apply by completing the application form. Please attach a CV and answer all sift questions to outline your skills and experience against the Job Description - Person Specification for questions or queries about the role please contact Hannah Brooke at h.brooke@renaisi.com.
CLOSING DATE: Friday, 10th of February 2023 by 12pm. Applications received after this time will not be considered.
We encourage applicants to submit their applications as soon as they can.
Renaisi is an equal opportunities employer. If you require any adjustments as part of your application, please contact us to discuss.
No agencies please.
Benefits:
As much as we're looking for someone with the relevant skills, knowledge and experience, we are also looking for someone who wants to make a difference to communities, organisations and places. We're passionate about that and you'll need to be too!
We want to give back to our team as well and offer:
£30-£40k salary per annum

Permanent Role

6% Pension contribution.

5 days paid charity days per year

25 days holiday entitlement + 1 day per year of tenure (max 5)

Cycle To Work Scheme

Employee Assistance Programme
Removing bias from the hiring process
Your application will be anonymously reviewed by our hiring team to ensure fairness
You'll need a CV/résumé, but it'll only be considered if you score well on the anonymous review
Removing bias from the hiring process
Your application will be anonymously reviewed by our hiring team to ensure fairness
You'll need a CV/résumé, but it'll only be considered if you score well on the anonymous review