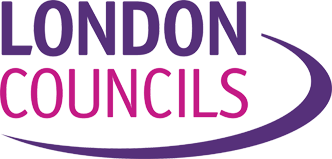 Pan-London Information Governance Lead
London Councils
Team: London Office of Technology and Innovation
Grade: Band E
Salary: £52,573
Location:

London and remote

Closing: 12:00pm, 6th Jul 2022 BST
Job Description
About LOTI
The London Office of Technology and Innovation (LOTI) helps boroughs work together to bring the best of digital and data innovation to improve public services and outcomes for Londoners. We're funded by our core membership of 23 London boroughs, the GLA and London Councils. We're hosted by London Councils, which represents London's 32 councils and the City of London. Read about LOTI's work at: https://loti.london/.
Job Purpose
LOTI, the Greater London Authority (GLA) and Metropolitan Police Service (MPS) are seeking an experienced Information Governance (IG) professional to support London's public sector organisations to share data effectively. 

This is the first ever pan-London IG position. The creation of this new role offers an exciting opportunity to shape the way London approaches information governance for city-wide data sharing projects. The post holder will support the flow of information between organisations to ensure critical services can function and to enable service innovations that benefit Londoners. The subject matter of data sharing projects will be wide and varied, including those that aim to address challenges in crime and disorder, homelessness, community safety, social care, health and environment, to name just a few.
About the LOTI team
The post holder will be part of the LOTI team, reporting into the Programme Manager for Data, Smart Cities & Cyber Security. You will work in close partnership with the Information Governance for London (IGfL) group, which represents IG leads from across all London boroughs. With the appointment of this role, the LOTI team will be made up of seven people. While small, LOTI can draw on the time, ideas and energy of dozens of people from across its membership. We are committed to being a high-performing team, constantly reviewing, learning and adapting our ways of working, and operating in a high-challenge, high-support culture. 

Principle Responsibilities
Lead on the creation, coordination, signing and management of pan-London data sharing agreements (DSAs) that involve multiple councils, the police, health and other agencies. 

Create positive relationships across a range of organisations at senior and practitioner level, ensuring support and engagement with DSA working groups and related IG projects. Act as liaison between IGfL and LOTI.

Provide expert IG advice to councils and MPS, via LOTI and IGfL, on existing and proposed pan-London DSAs, their scope, content, legal basis and other data protection factors, undertaking research as necessary. 

Draft and review DSAs, and undertake detailed negotiations on DSAs with third parties on behalf of, LOTI, IGfL and MPS:

Assist with drafting and refining Data Privacy Impact Assessments (DPIAs) related to DSAs.

Chair and/or help convene working groups to deliver DSAs, and facilitate negotiations within IGfL, MPS and other third parties to reach an agreed consensus.

Chair and/or help convene working groups to review live DSAs, facilitate discussion around amendments, and undertake redrafting as necessary.

Facilitate working groups (arranging meetings, supporting Working Group Chairs, meeting management, research, actions, follow-ups, etc).

Support recruitment for the working groups and ensure all relevant organisations are involved in appropriate DSAs (for signature as well as working groups).

Monitor and report on the process of signing DSAs and liaise with organisations to ensure they sign. 

Maintain a register and forward plan of existing DSAs that will require review and new DSAs that need to be created.
Upload DSAs and DPIAs onto the approved platform (currently the Information Sharing Gateway or Data Controller Console) as required.

Support the adoption and use of these systems (which record signatories and act as a register of DSAs) by participating organisations.
Horizon scan for new data sharing projects and any changes to relevant law, statutory guidance or regulator Codes of Practice that will require new or amended DSAs. Support councils to adapt to these changes. This will include involvement in priority IG projects such as the Homes for Ukraine scheme.

Continuously review, design and help LOTI implement improvements to the tools and approaches London's public sector organisations use to share data with each other and other parties. This includes making use of the GLA's City Data Platform as a secure means of exchanging data, streamlining IG practices, and helping LOTI embed robust data ethics procedures. 

Other general project management duties as required to deliver the DSAs and data sharing successfully. 
Skills and Experience Required
Our ideal candidate will:
Be experienced working in Information Governance and providing expert data sharing advice to multiple stakeholders in a public sector context. Your experience will be such that you are credible and able to influence the decisions of senior managers in London's public sector organisations.

Have detailed knowledge of UK GDPR and Data Protection Act 2018, ICO Data Sharing Code of Practice and other relevant law and guidance.

Have sound legal research skills - in order to identify relevant legal gateways, requirements and limitations when sharing data.

Be able to give sound data protection advice proactively and on request in meetings.

Be able to draft DSAs and DPIAs in a clear and non-legalistic manner.

Enjoy problem-solving in new, complex and sometimes ambiguous environments where both creativity and pragmatism are required.

Be able to chair online multi-agency meetings, form positive working relationships and provide confidence and reassurance to stakeholders in the DSA process.

Be able to negotiate and mediate in person and in writing with a variety of partners and agencies.

Be able to maintain accurate records.

Be committed to constantly learning and following the values of the LOTI team and community.
Notes
This is a politically restricted post, under Section 2 of the Local Government and Housing Act 1989.

This job description is not intended to be rigid or inflexible but should be regarded as providing guidelines within which the post-holder works. LOTI's work evolves continually, all team members, therefore, need to be adaptable. Other duties appropriate to the post may be assigned from time to time.
Hybrid working
The nature of LOTI's activities is such that we can conduct much of our work remotely. We currently have a regular rhythm of in-person team meetings in the office one day a fortnight. The final working routine will be agreed with the successful candidate in accordance with London Councils' working policies.
Contract
This role is being offered on a two-year fixed term. A decision on whether to make the role permanent will be made after the first 18 months. We are happy consider offering this role as a secondment opportunity.
Removing bias from the hiring process
Your application will be anonymously reviewed by our hiring team to ensure fairness
You'll need a CV/résumé, but it'll only be considered if you score well on the anonymous review
Applications closed Wed 6th Jul 2022
Removing bias from the hiring process
Your application will be anonymously reviewed by our hiring team to ensure fairness
You'll need a CV/résumé, but it'll only be considered if you score well on the anonymous review
Applications closed Wed 6th Jul 2022