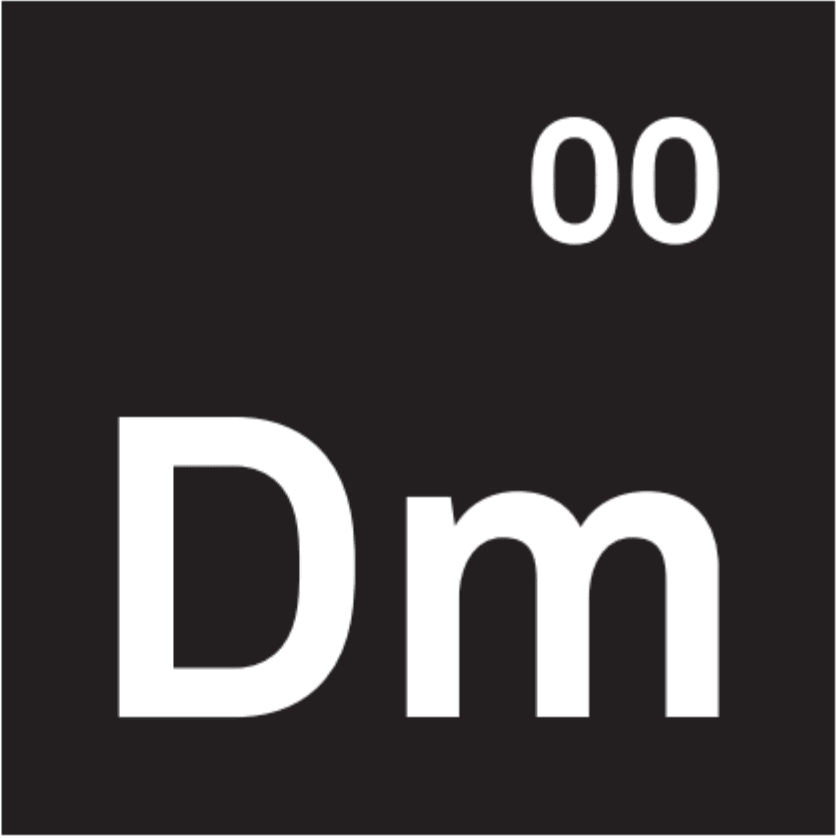 Public Finance Accountant
Dark Matter Labs
Employment Type
Full time
open to part-time
Location
Hybrid · Remote for the majority of your time. Amsterdam or Malmö will be your main hubs in Europe. We also have hubs in Montreal, the UK, and Seoul.
Salary
We distribute our wages according to a pay formula. Please refer to the last section of the job description for more information
Closing: This role has no specific closing date.
Job Description
About Us
In a context of climate breakdown and increasing social polarisation, Dark Matter Labs focuses on accelerating societal transition towards a more caring, equitable and regenerative future Our daily work ranges from policy and regulation to finance and data, from governance and democratic participation to organisational culture and identity. You can think of it as the boring revolution or working to build the foundational layer for the transition.
We organise our work around what this transition needs, and the things we want to see in the world. To keep that transparent, we undertake open work in collaborative partnerships to provoke alternative visions of the future, designing how they might look in practice, and experimenting in context to reveal how they could work and enable the necessary change. More about us here.
About This Role
Dark Matter Labs is currently working with cities across the world but this role will focus on the European Net Zero Cities Network, using specific cities as anchor points (for example, Amsterdam, Athens or Barcelona). We are focused on designing and implementing the practical pathways and tools that will be needed if cities are to achieve a meaningful transition to an equitable and sustainable future. These pathways include new investment prioritisation frameworks, balance sheets that show the wider risks of inaction, multi-capital accounting systems and proformas for holistic business plans that consider non-financial impacts. Currently there is a widening gap between what we know is necessary (e.g. to reduce our total global carbon consumption to within planetary boundaries) and the possible (i.e. politically and socially acceptable norms, policy, incentives and laws). We see cities as a fundamental driver for success as they are where the most significant risks and opportunities crystallise.
Role Overview:
This work sits within our Public Finance Innovation and New Economic Thinking workflows.

You will be collaborating with our Finance & Economic Innovation Lead (Emily) to drive this area of our work forward. Emily is a chartered accountant who also has an MA in Regenerative Economics. She will work closely with you to create a structured plan for the year ahead.

The overall goal will be to work together to begin creating a portfolio of city finance tools that we can start testing on the ground in Amsterdam and / or other NetZeroCity member cities.

You will also work with the Cities Team in Dark Matter to support their ongoing projects from a finance perspective.

You will also work in collaboration with DM partners and share our learning and practice to communities beyond our organisational boundaries. We anticipate that you will be working with Viable Cities (Sweden) and the Amsterdam Municipality regularly, but it is likely that other partners will be also be involved as the work progresses.
You Might Thrive In This Role If...
You have a strong accounting and financial background but struggle to see how these professions can successfully adapt to meet the escalating transition needs;

You are not afraid of big ideas (and are confident discussing them) but also enjoy thinking more practically about how they could be implemented;

You're a quick and flexible learner, happy and willing to throw yourself into new things and to work them out as you go;

You're a strong communicator and enjoy engaging with many different people;

You have a thirst and appetite for undiscovered work and building what doesn't exist yet;
Activities and Questions you might start with
Example projects you might be involved in:
Financing public realm transitions in Amsterdam - a potential collaborative partnership to better understand and map shared risk and value flows and thus attract new forms of funding for Amsterdam's ambitions in reconfiguring the public realm for a climate neutral, climate-proofed, nature-positive and inclusive public realm.

Dutch Cities Investment Platform (part of the Net Zero Pilot Cities Programme): Dark Matter may support this initiative by helping to design a multi-capital investment framework for the platform.

Viable Cities System Demonstrators: we have a team working on a three year initiative to build climate neutral pathway interventions in 6 Swedish Cities. As part of this work we will be working with the cities to develop the financial capacity to generate long-term, sustainable funding.
Possible pathways to begin building:
Creating a pro forma business plan for cities to raise new finance based on non-financial and financial value flows;

Creating a prototype for a full scope city balance sheet;

Building an interactive tools to help cities plan and track their carbon budgets

Designing a city treasury prototype (to manage carbon or financial investments)
How we work
We're a multi disciplinary and distributed team based around the globe. What's important to us is using the context and local conditions of projects to grow our knowledge and use it to iterate our knowledge and practice across all of our work. We pride learning, experimentation and intuition, and look to provide members of the team ways in which they can grow their own knowledge and practice. We view projects, process and how we work as an evolving design that you would be part of shaping.
Here's a little on how we currently organise:
We all work remotely, with flexible working hours around schedules (most people do main hours between 9-6).

We work as self-managing dynamic hierarchies. There aren't fixed line managers or fixed job descriptions - we have different areas of expertise and focus and we pick up and shed roles as required. This requires good communication, high emotional intelligence and levels of trust.

We run on a series of digital tools that we use daily to coordinate. We check daily to say good morning/afternoon/evening and talk about what we're learning,

We're organised in multidisciplinary working groups that span mission, deep codes, projects and ops blocks. Each working group is flexible and spans a series of projects to form a portfolio work.

This setup allows us to be a platform organisation and to nurture and grow ideas the team are passionate about, and align advance our core values and mission,

In time and experience, we invite everyone to grow our portfolio of work as a way to grow our collective skills, knowledge, and ideas – this is an invitation, not an obligation.
You will be supported by the wider Dark Matter Labs team (currently circa 60 around the globe) and connect with them remotely on a day-to-day basis. We also engage regularly for joint learning and development which include:
DM download – a regular meet up (usually online) to share learning across key areas of our work.

Reflections - a chance to collectively reflect on what we are learning, how we are showing up and what we are sensing

Personal development and learning sessions - org-wide sessions for us to take leadership in our own personal development; including building our muscles of self-reflection and the characteristics required for trust.

Virtual, hybrid and face-to-face gatherings
Your Background
We are looking for a qualified accountant (ACCA, ACA or equivalent) as this role has a strong technical component. We are flexible on the industry or sector that you have worked in but an interest in transforming our dominant economic systems is essential.
Some areas of experience that might make the learning curve easier (but are not strictly essential) are:
Previous experience of working with cities to develop business or investment plans;

A strong understanding of how public finance operate in the Netherlands;

A good working knowledge (or high level of interest) in respect of alternative economic ideas;

An understanding of multi-capital or integrated accounting models;
We highly value lived experience as a form of expertise and we consider having a broad and diverse range of lived experience within the team as being critical for us to be able to do our best possible work together, and to create a range of spaces and accommodate a broad spectrum of life experience into our planetary team.
Dark Matter Labs continues to educate, question and critically review ourselves on how we can improve. We recognise and celebrate the true value of a safe and accepting working environment that - among other things - a diverse team with distributed power can unlock, and work to address our underlying biases and power structures that can prevent that from materialising.
This type of work requires the willingness to work on yourself, your relationships with power, the assumptions and experiences that influence how you think, and more.*
*We recognise that our work deals with some existential questions and content that can be triggering. We have a team focused on the team's mental health and personal development and we continue to incrementally build the necessary psychological infrastructures for this work.
We know that there is more that we can do to make this recruitment more accessible, particularly if you have experienced exclusion, disadvantage or discrimination, or if you have particular accessibility needs. We would be happy to provide any further support that you may require - please get in touch so that we can work together to provide that.
Pay
You'll be paid according to our company pay formula, which is the same for everyone on the team
Formula = (((Years experience + 23) (+ 8.82 for freelancers)) *1000) = gross pro rata pay in GBP.
Years experience includes all experience after school completion age (18) - inc work, education, unpaid work (care, volunteering, etc).
We have recently put in place a range of benefits support across the team, including coaching, learning funds, sabbatical and secondment support, learning funds, workspace funds and more. These were set collectively by the team and vary according to statutory provisions in different geographies - we'll be happy to confirm the relevant approach for your geography and contract type.
We'd love to share with you why we organise in this way, and about how we expect this to evolve. Every team member plays a role in the collective setting of our pay, benefits, care, and support structures to enable us all to do our best work.
Our holiday policy is a minimum of 28 days/year pro-rata, but we encourage you to take all of the time that you need to properly rest.
Removing bias from the hiring process
Removing bias from the hiring process
Your application will be anonymously reviewed by our hiring team to ensure fairness
You won't need a CV to apply to this job