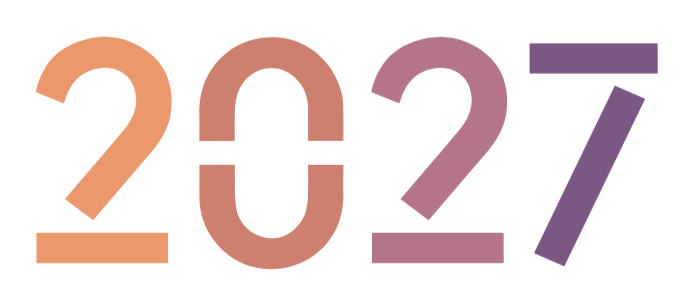 2027 Associate (2023)
2027
Location
Placements will take place in leading foundations, trusts or social investment organisations across the UK.
Salary
A minimum of £25,000
Team
One of our 2027 host organisations across the UK
Closing: 1:00pm, 25th Apr 2023 BST
Job Description
Overview
At the heart of 2027 is a paid 12-month job at a leading foundation, trust or social investment organisation.  A foundation or trust is a grant-making organisation, a charity that provides funding to give to other individuals or organisations, to enable them to run projects that positively impact the community. A Social Investment Organisation provides repayable funds to charities and enterprises with social purpose to create long-lasting change.
As part of the programme, you'll be employed full time in a grant-making or related role, with one of our dynamic host Foundations, Trust or Social Investment organisations across the UK.  You'll deliver brilliant work to improve the communities they serve whilst receiving a minimum salary over the year of £25,000.
Alongside your placement, you will take part in an acclaimed development programme, through which you will work with each other and partner organisations, on your own development and leadership in the context of the grant-making sector. The programme focuses on the self, the sector and community. It is designed to support you not only to translate all your experience and ability into performing in your new job, but also to help you understand, explore and ultimately be part of changing the funding sector. 
This blend of training, networking and on-the-job experience will mean that at the end of the 12-month programme you will have the experience and skills you need to prepare for a decision-making position in a foundation, trust or social investment organisation to influence real change in communities.

--
Why 2027 exists
The 2027 story began in 2017 with an ambition to bridge the gap between funders and communities, driven by a frustration at the power imbalances and lack of meaningful diversity within UK grantmaking, and the impact that had on grantmaking itself. Ten Years' Time brought together the partners with the idea that if we could bring 15 people a year into the sector over 10 years, there was an opportunity to fundamentally change how decisions were made about where money was going, and who was involved in decision-making.

Following a piece of collaborative research undertaken by all the programme partners, it was clear that there was a need for a practical mechanism which enabled people from working class backgrounds to access jobs in the sector, and enabled the organisations committed to changing their practice to find brilliant new people. Supported by The National Lottery Community Fund (TNLCF), Esmee Fairbairn, and Barrow Cadbury, the research uncovered the clear recognition for a new approach to recruitment in the sector, and a clear appetite in communities around the country to influence the funding space.

--
The job
In your new job in grant-making, you could be managing part of your organisation's grant portfolio and working to find fantastic community partners for your host organisation to work with and provide funding for their projects. You'll be keeping the trustee board updated on the foundation's portfolio, and could even be making funding recommendations.  You could be working with your foundation's funder, to inspire their employees about the foundation's work to fund community projects and partners. You will also be responsible for ensuring the foundation meets all relevant legislative and compliance requirements and will represent the foundation externally and apply learning from outside to your work at the foundation.  Each job is slightly different and we'll work with you to ensure a good fit for your development. You'll benefit from:
A minimum salary of £25,000

Direct experience in grant-making with a leading foundation, trust or social investment organisation
The employer
You will be matched to a leading, and highly regarded foundation, trust or social investment organisation depending on your location preferences. In the last 5 years, more than 20 Foundations, Trusts or social investment organisations have taken part in 2027 and some examples include Children in Need, National Lottery Community Fund, Joseph Rowntree Foundation, Sport England, Big Society Capital, City Bridge Trust and NHS Charities Together.
The development programme
As part of your job, you'll undergo an extensive professional development programme led by industry experts.  The programme will comprise a mix of group and self-directed learning, coaching, mentoring and peer support spaces.  It will be facilitated by leaders across the sector and run by a specialist organisation that exists to develop people working in social change.  Specifically, you'll gain access to:
Residentials: You will come together for two in-person events, where you will enjoy some concentrated learning and connection time.

Masterclasses: These are 2-hour long online sessions focused on key topics of importance to your development.

Peer Support Sessions: Each month we will provide a structured, confidential and safe space for you to connect with and learn from each other.

Mentoring: All Associates will be matched with a mentor with experience of the grantmaking and social investment sector.

Self-Directed Learning: You will be provided with suggested reading, video content and reflection activities to support their learning outside of group sessions.

Peer Coaching: Associates will be trained in coaching fundamentals and to deliver peer coaching to one another. You will be organised into small groups for peer coaching, which they will self-organise once a month.

360 Review and 1:1 Coaching: You  will go through a 360 Review process. This process gathers feedback on your performance from line managers, colleagues, mentors, peer coaches, and asks you to self-assess. You'll be supported through 1:1 coaching to integrate the learning gained from the feedback.

2027 Connect: An inspiring mix of in-person and online events open to all Associates, Alumni, Hosts and Mentors of the 2027 community. We will use these sessions to share 2027 learning as widely as possible, build the 2027 community and ignite conversations for positive change. 
Career progression
At the end of the 12-month programme, you will have the experience, skills and knowledge to prepare for a decision-making position in a foundation, trust or social investment organisation and to influence real change in communities. 
Job description
Below is a job description outlining some of the specifics of the position:
Job Title: 2027 associate

Salary: A minimum of £25,000

Employer: One of our 2027 host organisations, a leading Foundation, Trust or social investment organisation

Location: We have opportunities throughout England and Scotland and you'll tell us your preferences

Hours: Typically 9 am-5 pm with some flexibility according to the requirements of your employing host organisation

Term of contract: Fixed-term, 12-months starting October 2023
Removing bias from the hiring process
Applications are not yet open
Removing bias from the hiring process
Your application will be anonymously reviewed by our hiring team to ensure fairness
You won't need a CV to apply to this job
Applications are not yet open