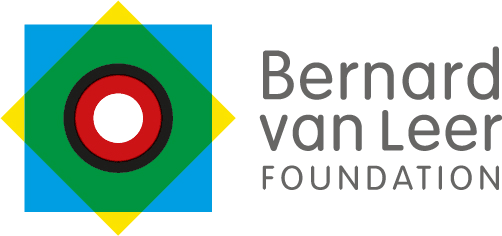 Urban95 Officer
Bernard van Leer Foundation
Team: Knowledge for Policy
Salary: Salary range from EUR 3072 to EUR 4224 gross per month excluding benefits
Location:

The Hague, The Netherlands

Closing: 11:59pm, 24th Jun 2021 CEST
Role posted - 11:58am, 4th Jun 2021 CEST
Job Description
THE POSITION
The Bernard van Leer Foundation is seeking a mission driven Urban95 Officer to join our Knowledge for Policy team. The officer will provide advice and technical assistance to our partners implementing scaling partnerships with Urban95 cities, help build internal and external capacity on implementation and monitoring of urban initiatives, scan global innovative urban practices to share with our country teams, and assist with early years thought leadership activities including co-ordination of our yearly urban95 convening.
PRINCIPAL RESPONSIBILITIES AND TASKS
Technical Assistance and Capacity Building
·   Identify and provide appropriate technical assistance on urban policy, programs and project implementation to strategic partners and teams in our portfolio countries and in our learning partnerships. Particularly focus on early years lens through sustainable mobility, public space, neighbourhood planning, air quality, climate change, social justice and monitoring and evaluation.
·   Support knowledge exchange and building capacity on implementation of urban initiatives both internally within BvLF staff and externally with existing and new partners.
·   Lead and support uptake, maintenance, and update of BvLF's existing Urban 95 knowledge products, tools, and training resources.
·   Globally scan and share innovative practices in urban planning and design that have positive outcomes for babies, toddlers, and caregivers.
Network Management and Events Co-ordination
·   Support and co-ordinate knowledge uptake activities such as Executive Education courses, study tours, convenings and events to build capacity on the field across different sectors.
·   Co-ordinate our yearly Urban95 convening.
·   Connect and foster collaboration amongst network of Urban 95 cities, global partners, and leaders.
·   Support the management team with portfolio of global grants and partnerships.
·   Provide general and specific support to any administrative work or projects assigned by supervisor.
Program Support for Scaling Initiatives
·   Work across teams and sectors to define the areas where the foundation can add the most value and help to facilitate support for the partners.
·   Adapt global knowledge to local contexts towards the development of innovative pilots and programs answering the needs of young children and families in different geographies.
·   Support and ideate for ongoing efforts to integrate Parent+, Urban 95 and Early Years Thought Leadership objectives in our grants.
For more information on the job please have a look at our website: www.bernardvanleer.org
Removing bias from the hiring process
Your application will be anonymously reviewed by our hiring team to ensure fairness
You'll need a CV/résumé, but it'll only be considered if you score well on the anonymous review
Applications closed Thu 24th Jun 2021
Removing bias from the hiring process
Your application will be anonymously reviewed by our hiring team to ensure fairness
You'll need a CV/résumé, but it'll only be considered if you score well on the anonymous review
Applications closed Thu 24th Jun 2021