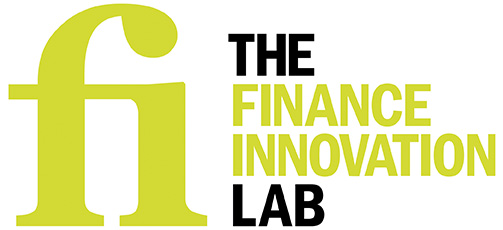 Movement Building and Campaigns Lead (full-time/part-time)
Finance Innovation Lab
Location
London / flexible within the UK
Salary
Salary range: £40,480 to £50,600 p.a. pro rata (depending on relevant experience) + benefits
Closing: 12:00pm, 2nd Jun 2021 BST
Job Description
About the Lab
The Finance Innovation Lab is a UK charity working to transform the financial system for people and planet.
Dysfunctions in the financial system lie at the root of many of today's challenges, from climate change and economic crises, to poverty, marginalisation, and inequality.
We believe it doesn't have to be this way. 
We work for deep, lasting change to the financial system to make it democratic, sustainable, just and resilient.  
We create this change by building the power of a community of systems-changemakers and developing ambitious initiatives that transform the financial system for people and planet.
This role will head our programme to build the financial system of the future, today. 
About the role
To truly transform the financial system, we need financial organisations that put social and environmental purpose at the centre of their mission, not profit. You will develop our campaign to rapidly scale up the exciting ecosystem of organisations that do this already so that they become the mainstream. You will work with our dynamic community of purpose-driven finance leaders to overcome regulatory and policy barriers, change public perceptions, and help them work together to change the financial system for good. 
As Movement Building and Campaigns Lead you will build on strong foundations, a dynamic community and great collaborative relationships, and will inject energy, new ideas and drive to create meaningful change.
In this role you will:
develop the Lab's programme to grow purpose-driven finance to help build the financial system of the future, that puts people and planet first. You will work with leaders in the field and allies to grow the scale and impact of financial organisations that have a social and environmental mission, supported by purpose-driven models of governance, ownership, leadership and culture. 

devise an effective strategy for systems change, working to remove key barriers to growth of purpose-driven finance. This could include raising public awareness, tackling the power of the mainstream status quo, and changing government policies. 
Some key activities in this role are to:
drive the Lab's strategy to grow purpose-driven finance, including developing our campaigns to change public perceptions, remove regulatory barriers, and tilt the playing field towards purpose. 

build alliances and coalitions with leaders in the field, experts and allies.

grow your programme, including identifying funding targets, developing new initiatives, tracking the impact of your work, and recruiting new members of staff.

support the Lab's other exciting programmes, including helping design a Fellowship programme to support the leadership and organisational development of purpose-driven financial organisations. 
This is a new role, and we are open to discussion about what the best job title should be.
Working with us
The Lab aims to embody the kind of organisations we think should be the norm - fully human, collaborative and compassionate. Working at the Lab will feel like a mix of work, play and vocation. You'll build relationships with colleagues you respect and admire and who feel the same way about you. You'll feel part of a broader community of inspiring change-makers.
We are committed to: 
flexible working arrangements - time and location (see also below). This is a full-time role, but we are open to applications from those looking to work from 0.6 FTE to 1.0 FTE (21-35 hours per week), or job-sharing applications.

investing in personal growth - everyone has a £1,000 p/a training budget, an average of 1 day a month to complete learning, plus up to eight days per summer to complete a specific learning project.
You will also get a 5% pension contribution and 25 days holiday (+ public holidays + 5 day Lab rest week during August).

A bit more on location: This role is UK-based but does not need to be London-based - but you should expect to travel to our office in London 1-2 times a month if needed.
The team will be working remotely until at least July due to Covid-19 restrictions. Longer-term, we're expecting to spend at least 50% of our time working from home - but that can flex depending on the needs of each role and individual.
First round interviews are expected to take place in the w/c 14 June, with second round interviews in w/c 21 June.
We can only accept applications from those with the right to work in the UK.
Removing bias from the hiring process
Applications closed Wed 2nd Jun 2021
Removing bias from the hiring process
Your application will be anonymously reviewed by our hiring team to ensure fairness
You'll need a CV/résumé, but it'll only be considered if you score well on the anonymous review
Applications closed Wed 2nd Jun 2021