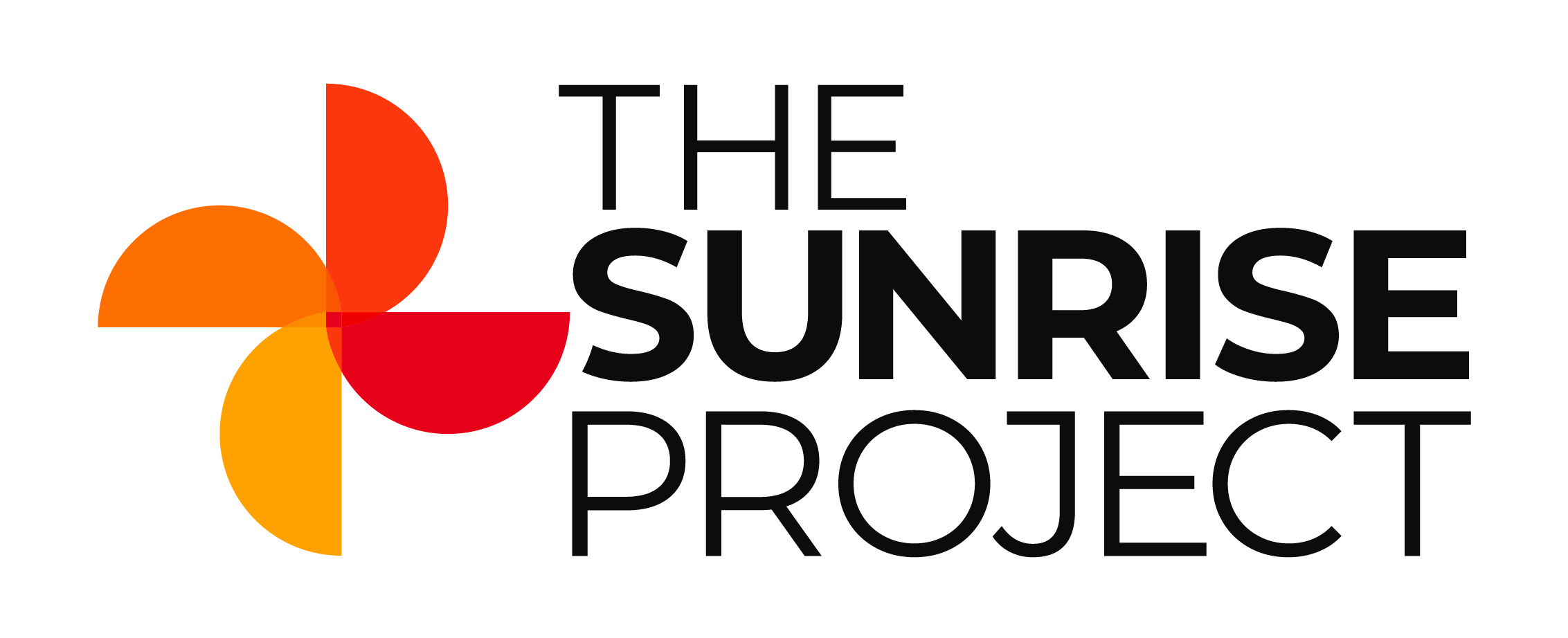 Senior Communications Campaigner, US Insurance
The Sunrise Project
Location
Remote flexible, within the US. An eligible candidate must be legally authorized to work in the U.S. The Sunrise Project will not sponsor applicants for employment visas.
Salary
$88,353 - $111,891 USD; Depending on experience (unpaid and other experiences) and capacity to take on responsibility
Seniority
Mid-level, Senior
Closing: 5:22pm, 6th Jul 2023 EDT
Job Description
About Us
Driven by a passion to solve the climate crisis, The Sunrise Project U.S. is a team of experienced change-makers with a mission to scale social movements to drive the global transition beyond fossil fuels. With affiliated programs and staff in Australia and Europe, we have developed a unique model of grant making and campaigning that supports networks of organizations to drive powerful change towards our mission.
We have a dynamic and nimble organizational culture. We're serious about supporting our people to thrive as we tackle the urgent climate challenge.  We believe that a diversity of experiences and perspectives will help us build stronger strategies, teams and movements. We take the broadest possible view of diversity and encourage First Nations people, people of color, people living outside of cities, people living with disabilities, neurodiverse, and LGBTQIA+ people to apply. We are continually working on becoming a better workplace for everyone. You can find out more here.
About The Role
This role will lead the development and execution of communications strategies to shift North American insurers away from fossil fuels and align their business with a 1.5C climate pathway, and coordinate the work with our network of partner organizations.
Insurers are the achilles heel of the fossil fuel industry, because no fossil fuel project can be built or operated without insurance – but US insurers lag behind their global peers in adopting sound climate policies. Navigating a challenging US political context, this role will be a "Media Maestro" who develops and drives the breakthrough narratives and stories in business and mainstream media to secure policies from major insurers like AIG, Chubb, and Travelers.
We support networks of organizations to work together to achieve outcomes that would not be possible by individual organizations acting alone. We expect all roles at Sunrise to actively support the capacity building of these networks and partner organizations.
Check out the campaign, Insure Our Future here!
About You
You're a highly experienced communications professional with a track record of telling clear, powerful stories that synthesize complex issues and cut through a crowded media landscape. You're skilled at developing big picture media strategy and have a hunger to spot and drive the concrete opportunities to turn campaign strategies into real-world impact. You develop high-quality copy quickly and pitch relentlessly to journalists and editors to secure the needed story at the right time with the crucial framing. You're a team player with excellent interpersonal communications skills and the ability to work effectively with our partner groups to support them to do their best work. You're passionate about solving the climate crisis and winning campaigns.
Key Responsibilities
Lead the development and execution of media and communications strategies – with guidance from campaign coordinator(s) – to achieve the goals of the Insure Our Future campaign, including but not limited to winning ambitious climate policies from major US insurers.

Determine target audiences to advance campaign goals, create strategic campaign frames, messages and talking points tailored to them, and identify effective channels to reach them. 

Spot opportunities, and develop and pitch strategic media stories and powerful releases to mainstream and niche insurance industry media outlets, and secure consistent coverage by building and maintaining trusted relationships with key journalists and editors.

Align and coordinate the media and communications work internally with campaign leads and communications peers, in strategic planning processes, and externally across our network of partner organizations.

Drive rapid response to breaking stories by developing materials on short timelines and project manage network response in order to maximize opportunities, including sustained follow-up with analysis and reframing post-breaking news.

Closely advise, support, coordinate, and build the capacity and ownership of the communications work at partner organizations – striking a healthy relationship between pursuing short-term impact goals and longer-term power-building with partners.

Identify, onboard, and manage additional communications capacity as needed, such as during peak escalation moments.
Required skills, knowledge and experience
Senior level campaign and communications experience with a track record of impact, including through unpaid or grassroots work or lived experience

A sophisticated understanding of power and expertise in communications strategy to achieve campaign goals

Demonstrated ability to turn high-level strategy into effective campaign plans and communications interventions that get results

A highly collaborative mindset and the ability to work effectively in alliance with diverse stakeholders, while setting and maintaining healthy boundaries

Strong writing and editing skills, with an ability to understand and analyze complex policy issues and communicate them as clear and compelling narratives tailored to target audiences

Substantial experience in media relations, pitching, and landing top-tier media

Willingness and ability to learn and develop expertise in finance areas including insurance, investment, ESG analysis, etc

A passion to drive ambitious action to address the climate emergency and a deep commitment to justice, equity, diversity and inclusion
Desirable skills and experience
Knowledge of or interest in climate finance and/or the narrative 'culture wars' in the US around 'ESG'

Experience working in US-based organizing and movement spaces, and/or on intersectional issues of racial, economic, or social justice

Experience organizing on-the-ground campaign actions and press conferences

Experience with and/or enthusiasm for understanding and leveraging rapidly changing technological tools, such as ChatGPT, Midjourney or other AI-enabled services, that can unlock productivity and innovation

Other relevant proficiencies, such as Spanish-language fluency, design skills (e.g. Canva), etc.
Job requirements
You must have full legal authorization to work in the U.S. The Sunrise Project will not sponsor applicants for employment visas

Employment background checks may be required

COVID-19 vaccinations in accordance with local legislation and/or Sunrise policy

Some domestic/international travel, usually with advanced notice
How Sunrise supports its staff
The Sunrise Project U.S. is committed to creating a workplace that supports our staff to do their best work and develop professionally. We have the following in place to help us achieve that:
401(k) & employer match

100% employer paid health, vision and dental coverage

Five weeks of vacation leave

Birthday leave (if it's your birthday, you get a day off)

Cultural & solidarity leave

Gifted leave (over Christmas and New Year)

Paid parental leave (subject to conditions).

Employee Assistance Program

Flexible work policy, including hybrid remote home/office

Laptop (Mac) and accessories

Commitment to supporting your professional development (up to $2000 per annum)

Coaching and management support with regular 1:1 meetings

Performance reviews and feedback to support you and the team to reflect and grow

A co-developed initial 3 month work plan to ensure you have clarity on your role and responsibilities
How to apply for this job
We recognize that racism, sexism, ableism, homophobia, classism and other forms of discrimination creates structural barriers that impact opportunities to formal education and experience. When assessing candidates we look at more than the jobs you've been paid to do but the range of ways you've picked up skills and knowledge throughout your life. This is why we assess candidates on how well they respond to application questions and don't require a cover letter. 
Removing bias from the hiring process
Applications closed Thu 6th Jul 2023
Removing bias from the hiring process
Your application will be anonymously reviewed by our hiring team to ensure fairness
You'll need a CV/résumé, but it'll only be considered if you score well on the anonymous review
Applications closed Thu 6th Jul 2023