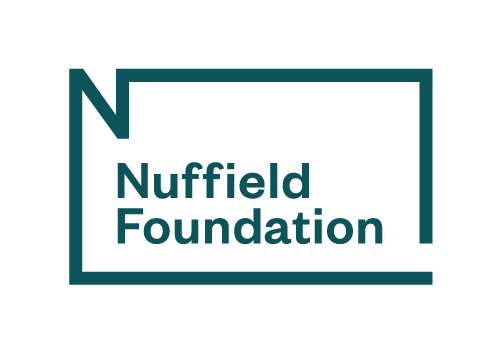 Communications Manager - Nuffield Council on Bioethics
Nuffield Foundation
Team: Communications
Salary: Starting salary from £38,000 per annum (dependent upon experience). Permanent full-time (35 hours)
Location:

We're London based, with the ability to work from home for part of the week

Closing: 9:00am, 16th May 2022 BST
Role posted - 4:28pm, 22nd Apr 2022 BST
Job Description
We are looking for an enthusiastic, creative, and organised person to help develop and deliver our communications activities.
The role
The Communications Manager is a vital role within the Nuffield Council on Bioethics' Executive team, working to build audience engagement and to increase the profile and influence of our work. The postholder will work to communicate and promote the Nuffield Council's work and achievements to a wide range of stakeholders through a variety of channels e.g. website, social media, mainstream media, events and corporate publications.
The Communications Manager reports to the Senior Communications Manager and works closely with them across all communications functions. They will have lead responsibility for managing our website and social media channels, planning and implementing content as part of integrated communications campaigns and in support of our organisational strategic goals. They will also lead on creating and managing our internal and external newsletters, and will support the design, production and dissemination of publications including policy reports and the Council's annual report.
The post holder will help to deliver our media relations strategy and activity, playing an active role in designing and delivering media campaigns and responding to media enquiries.
The role will also involve helping to organise, promote and manage Council events such as launch events and public seminars (which can be online, face-to-face or hybrid events).
This is an excellent opportunity for someone looking to develop their skills across a full range of communications, lead on digital communications and work in the high-profile area of bioethics, supporting our ambitious policy-influencing agenda.
About you
We are looking for someone with experience across the communications mix, including internal and external communications, digital and social media, media relations and events management. Our work focuses on research and policy in bioethics, and while you don't need to be an expert in those areas, you should have an enthusiasm to develop knowledge of them and the ability to quickly get to grips with the landscape in which the Council operates, our strategy and our target audiences.
You will enjoy working in a team environment and will have excellent written and verbal communication skills. You will be confident working with a range of stakeholders, ranging from subject specialists and academics to journalists and members of the public. We are seeking someone who can think creatively about communicating complex and technical research and can work independently on a range of projects. You will be highly organised, with good project management skills and the ability to prioritise and work across several projects at once.
We are looking for someone with a strong news sense and editing skills. You will be able to turn your hand to writing marketing copy, editing reports and other content, and producing event materials to a high standard. You will be able to distil key messages from research evidence and use them to create content for a range of communication channels and audiences.
Ideally, you will have experience of managing both online and face-to-face events, using Zoom, Microsoft Teams and/or other platforms. You will be confident working with audio visual equipment and systems and have experience of using data for analysis, reporting and evaluation.
Audience engagement is a big part of the role and you will have knowledge and experience of using databases/CRM systems to develop and segment audiences. Having recently implemented an upgrade of our CRM systems, you will be excited about the opportunities that brings and play an active role in maximising the benefits for audience development.
For further information about the role, please click here to download the full job description.
About us
The Nuffield Council on Bioethics is an independent body that examines and reports on ethical issues in biology and medicine. The Council has achieved an international reputation for advising policy makers and stimulating debate in bioethics.
The Council has published widely on a wide range of bioethics issues, including genome editing in farmed animals, gene editing in human reproduction, children and clinical research, organ donation, cosmetic procedures, non-invasive prenatal testing and research in global health emergencies. The Council's work includes in-depth inquiries that usually take 18-24 months to complete, as well as an active response programme, which includes rapid policy briefings, workshops and roundtables. Potential work topics for both the in-depth inquiries and more rapid activities are identified through our highly-regarded horizon scanning programme.
The Nuffield Council on Bioethics is funded jointly by the Nuffield Foundation, Wellcome and the Medical Research Council.
Find out more at: www.nuffieldbioethics.org
How to apply
The closing date for applications is 9am BST on Monday 16 May with interviews expected to take place on Wednesday 25 and Thursday 26 May.  
You will be required to complete some questions as part of this application process, and you are also required to upload an up-to-date copy of your CV. The Applied platform lets you save an application and resume it ahead of submitting before the application deadline.
Removing bias from the hiring process
Your application will be anonymously reviewed by our hiring team to ensure fairness
You'll need a CV/résumé, but it'll only be considered if you score well on the anonymous review
Applications closed Mon 16th May 2022
Removing bias from the hiring process
Your application will be anonymously reviewed by our hiring team to ensure fairness
You'll need a CV/résumé, but it'll only be considered if you score well on the anonymous review