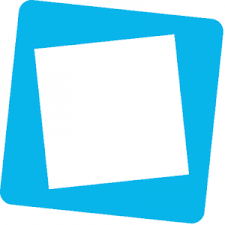 Investment Analyst
We are looking for an Investment Analyst to help supercharge our understanding and coverage of the Australasian startup space and the global technology landscape. Working closely with the Sydney-based investment team, you will help us identify and evaluate the most exciting technology startup opportunities and trends in the region.
This is a dream role for an enthusiastic, self-starting and diligent team-player who is passionate about technology and excited about applying their skills in a venture environment.
About Square Peg Capital
Square Peg is a global venture capital firm whose mission is to back the most outstanding entrepreneurs solving important problems.
When done well, we know that this helps to create world-changing and industry-defining businesses such as Prospa, Fiverr and PropertyGuru whom – along with thirty other ambitious companies – we are proud to partner with.
As a team, we have built, financed and worked in startups that are global success stories. We know what it's like to sit on both sides of the table. As a result, we are passionately committed to building a venture firm that is the world's best for entrepreneurs, investors and our team.
Currently, we invest over half a billion dollars into early-stage companies from our offices in Sydney, Melbourne, Tel Aviv and Boston.
We are an equal opportunity employer and value diversity. We do not discriminate on the basis of race, religion, colour, national origin, gender, sexual orientation, age, marital status, veteran status, disability status or sporting team affiliation.
The role
Primarily, you will work with the Sydney-based investment team to help us hone in on exciting investment themes, powerful market forces and industries undergoing transformational shifts. You will help us to discover companies that are harnessing these trends to build the leading businesses of tomorrow.
You will be resourceful in utilising the research and analytical tools at your disposal, and in gathering insights through our network. Your work will encompass desk-based research in a highly interactive environment and will provide opportunities for you to meet founders with our team.
To be the successful candidate you will have 2+ years of professional experience, ideally gained in a technology company or in a role related to technology. You will be able to demonstrate to us your passion for early-stage technology; your excellence in finding, synthesising and presenting insights; your high degree of ownership; your ability to reason from fact and logic; and your strong business acumen.
To thrive within our team, you will need to be a clear and concise communicator; intellectually curious; and embody the paradoxes of being humble yet driven, and tenacious yet flexible. In return for bringing your expertise and passion to this role, we will provide you with an extraordinary development experience… and a fully-stocked snack cupboard.
Thank you for considering a role with us.
Role posted -
10:05am, 31st May 2018 AEST