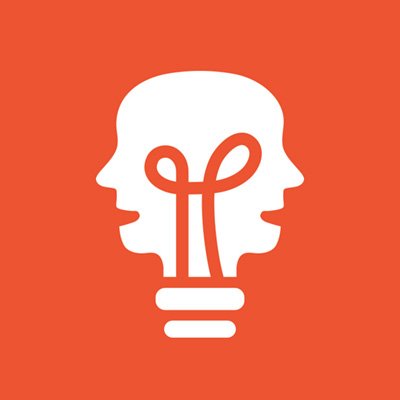 Behavioral Scientist
*****
Please note that Irrational Labs is not currently hiring for this position. If you would like to be considered in the future, please complete an application, and you will be considered the next time that we hire.
Also note that Irrational Labs cannot sponsor visas at this time and strongly prefers candidates with at least 3 years of work experience.
*****
Type
Full-time; OR

Part-time Contractor
----
About
Irrational Labs is a behavioral science lab focused on increasing health, wealth and happiness.
The goal is to take behavioral insights out of the lab and into product development. This is truly a unique concept, blending academic rigor and rapid prototyping to create research driven, market viable solutions. The team is looking for someone to drive a project from research to production and help execute on Irrational Lab's ambitious 2019 goals.
We were founded by Dan Ariely, famed author, professor and behavioral scientist. We have worked with companies like Lyft, Fidelity, Google, Facebook, Aetna and many more to drive behavior change.
Roles and Responsibilities
As a behavioral scientist you will underpin a wide range of projects. You will collaborate with senior researchers to lead different aspects of a projects and will also undertake discrete pieces of work (such as partner sessions, literature reviews or scoping out various aspects on projects). In addition, you will be responsible for communicating and reporting our research findings.
Key projects may include:
Working hand-in-hand with companies to drive behavioral interventions from start to finish

Conducting a behavioral diagnosis to serve as a focal point for partnerships

Conducting a quantitative survey on MTurk to pre-test an initial hypothesis

Design and project management of the implementation of an intervention

Creating materials for key stakeholders summarizing our key research findings and projects

Analyzing and summarizing data sets from intervention research

Teaching and explaining scientific research to clients

Writing thought papers on health or financial decision making

Ensuring behavioral science theory is consistently applied to all our clients' work

Keeping abreast of the newest findings on human decision-making
Preferred Skills (note that for part-time contract applicants, we do not require all of these skills)
We are searching for someone with a mix of applied and academic experience.
Work experience: At least 3+ years of work experience in research or consulting

Ideally a background in either:

Behavioral science built up through industry experience or through appropriate academic qualifications, such as an MSc in Social Psychology, Behavioral Economics, Behavioral Marketing, or a related academic discipline

Consulting, such as strategy, management, financial health / consumer finance.

Knowledge of a major statistical package (e.g. Python or R).

Experience running randomized controlled trials in a field setting

Strong project management skills

Excellent teamwork skills; as a part of a small team you will need to be reliable and willing to take responsibility for the small details of projects, meetings and daily routines

Able to quickly build rapport and form relationships

Highly results-oriented

Excellent verbal and written communication skills

Appetite and ability to learn fast under own initiative and confidence in tackling new areas
Big Perks
Exposure. You'll get exposure to all projects Irrational Labs takes on. Given we're a small team you'll get to play a significant role in strategic decision making.

Learning. Applied behavioral science is a developing field. We're constantly finding ways to increase our skill set. You'll be processing and consuming new information on a daily basis.

Impact. Every project we do is with the goal of making a real impact on people's lives. And we measure it.

Humor. We are fun and funny, at least we think we are [awkward pause].
Role posted -
10:41am, 16th Jan 2019 PST