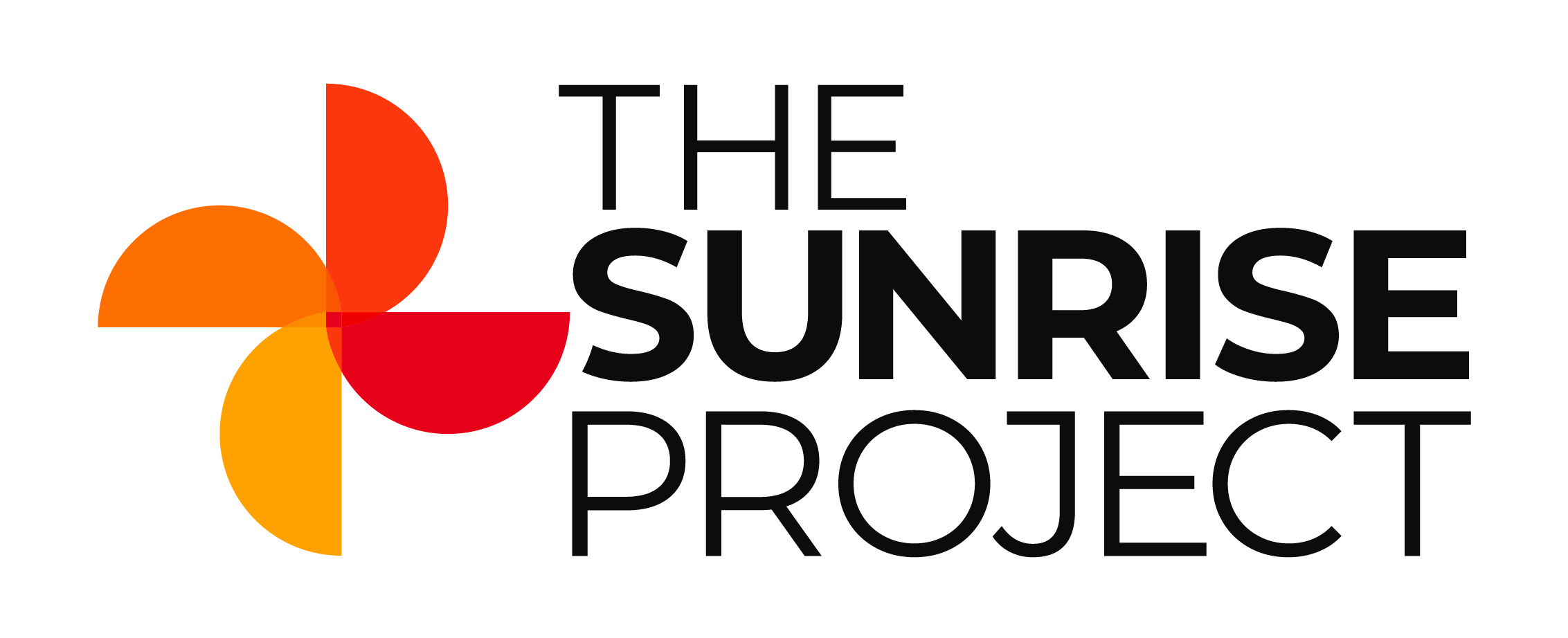 Program & Operations Associate (Europe)
The Sunrise Project
Team: Global Finance Program
Grade: Level 6
Closing: 1:00pm, 19th May 2021 BST
Job Description
Location: remote; with a preference for the UK
Salary: Depending on experience (including unpaid and other experiences) and capacity to take on responsibility, the salary range is £35-40K annually. If the successful candidate is outside of London, the salary will be adjusted based on local market equivalencies
Reports to: Operations Manager, U.S. 
Overtime Status: Exempt
FTE Status: 100% FTE
About Us
Driven by a passion to solve the climate crisis, The Sunrise Project is a team of experienced change-makers, researchers and communications professionals with a mission to scale social movements to drive the global transition beyond fossil fuels. With programs and staff in Australia, and affiliated programs and staff in Europe, and the US, we have developed a unique model of grant making and campaigning that supports networks of organisations to drive powerful change towards our mission. 
We have a dynamic and nimble organisational culture and we're serious about supporting our people to thrive. We move fast and lean into the urgency of the climate challenge.
We believe that a diversity of experiences and perspectives will help us build stronger strategies, teams and movements. We strongly encourage First Nations people, people of colour, people living outside of cities, and people living with a disability to apply. We are continually working on becoming a better workplace for everyone. You can read our commitment to this work here.  
About You
You are a seriously well-organised person who brings order to chaos, enjoys solving problems, loves making people's lives easy and has an eagle eye for detail.  You are passionate about supporting a team of campaigners aiming to solve the climate crisis.  The role will evolve as our organisation grows and will suit someone who is keen to grow and develop their skills.   
You're flexible, love variety and are happy operating at any level.  You thrive on being the "go to" person for queries about how to get things done and you're adept at sharing information and coaching others. You appreciate the big picture of our mission and balance that with a high level of attention to detail and a collaborative mind-set to prioritise your work. 
About the Role
The Program and Operations Associate will be adding to our existing Operations team, but will be the first operations role based in Europe. You will be reporting to the Operations Manager based in the U.S. and working with teams across the globe. This role will require you to be adept at navigating scheduling across time zones, navigating cultural differences and needs, and willing to work flexible hours.
This role provides general administrative support spanning Finance, HR, IT, and Legal functions.  In partnership with each function's specialist lead, your counterpart in Australia and the Operations Manager, this role operates with a high level of self-direction and initiative in completing organisational processes and core administrative functions.
Keeping the organisation running smoothly, providing operational support to the team and the Board, liaising with our partners and suppliers and solving all manner of different problems.  Our organisation is growing and the role will evolve as the needs of the team change. As the role is part of a close knit operations team, there is scope to really make the role your own and to leave your mark on the organisation.
Key Responsibilities 
Operations support
Works closely with the global operations team including the Chief of Operations, Operations Managers, General Counsel & Company Secretary, Australia based Program & Operations Associate, and HR manager to ensure regional compliance standards and internal values are being met.  

Support Operations Manager and HR manager in onboarding and offboarding staff

Develop, document, maintain and communicate organisational processes in close collaboration with the rest of the Sunrise operations team to ensure consistency while adapting to local circumstances.

Ensure that information is up to date, organized, and accessible to the team. 

Media and communication management: distribution and contact lists; updating website;

Liaising with partners and suppliers as a representative of the organisation;

Be an expert in our standard end-user applications and tools (currently G-suite, Asana, Box, LastPass, MSOffice, Zoom, Slack) to trouble-shoot for the team and also to share tips on how to use these tools most effectively.

Program support
Manage Europe based global finance team's administrative needs;

Provide project management for Global Finance team and individual program meetings and events 

Coordinate meetings and events including booking travel, venues, zoom details, and catering while liaising with participants and stakeholders.

Support campaign teams in producing visually compelling materials including powerpoint decks, social media assets, grant proposals, etc

Manage key team and campaign events, including providing technical support for webinars; potentially in person events. 

Research: Find documents and contacts, support salary band research for European countries and take on other small research assignments for campaigns. 

Support program team to track budgets  and expenses across campaigns.

Support program team to ensure grants are distributed and reported on, as per agreed timelines
Accounts administration:
Be point person for contractors agreement process including working with Sunrise Australia as they draft supplier agreements and liaising with staff and suppliers.

Liaise with finance partners, suppliers and project leads to ensure invoices are in line with agreements and budgets

Assist with end of month reconciliation requirements

Assist staff with use of accounts systems such as Xero, Dext, gathering bank information and field accounts related questions

Process improvement
Support Operations Manager in process improvement with the wider staff's best interests and feedback in mind

Support implementation of organisational policies and improvements

Communicate changes to the wider team.


Education, Experience, Knowledge, Skills and Ability   
Required skills and experience
Minimum of 3 years relevant experience (paid or unpaid) working in a similar administrative role;

Experience with fulfilling basic administrative tasks, organizing events or managing other projects, designing basic documents and carrying out online research;

Willingness to learn and ability to quickly develop new skills and tackle new areas of responsibility

Demonstrated problem-solving capability (initiative, persistence, creative ideas, analytical skills)

Outstanding interpersonal skills and emotional intelligence

Able to manage multiple demands and prioritize workload while working with a global team across several time zones 

Demonstrated track-record of designing and implementing successful process improvements that enable our program staff to stay focused on the mission.

Highly computer literate and tech-savvy with MSOffice and G-suite skills and a proven ability to quickly become an expert user of software. 

A passion for action on climate change and a commitment to social justice;

You must have full working rights in the country in which you apply

Desirable Skills and Experience 
Knowledge/experience with legal & compliance regulations in Europe (such as GDPR requirements)

Experience with managing a budget for an NGO; 

Experience in supporting grants management.  
If you meet some but not all of the criteria for this position, are unsure, but you're keen on the role - please apply. We value and recognise experience that has been unpaid, from the grassroots or is lived experience
How Sunrise supports its staff:
The Sunrise Project is committed to creating a workplace that supports our staff to do their best work and develop professionally. We have the following in place to help us achieve that:
Benefits in line with local practices

Birthday leave (if it's your birthday, you get a day off)

Cultural leave

Commitment to supporting to your professional development

Access to Employee Assistance Program

Coaching and management support with regular 1:1 meetings

Performance reviews and feedback to support you and the team to reflect and grow

A co-developed initial 3 month work plan to help you hit the ground running and have clarity on your role and responsibilities.

Flexible work policy
Removing bias from the hiring process
Your application will be anonymously reviewed by our hiring team to ensure fairness
You'll need a CV/résumé, but it'll only be considered if you score well on the anonymous review
Applications closed Wed 19th May 2021
Removing bias from the hiring process
Your application will be anonymously reviewed by our hiring team to ensure fairness
You'll need a CV/résumé, but it'll only be considered if you score well on the anonymous review
Applications closed Wed 19th May 2021