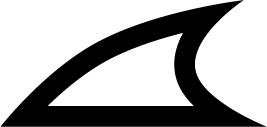 Software and Control Intern

About FreightFish
We are a start-up which is developing hydrofoiling container ships for the international freight market. Our mission is to revolutionise the international express freight market by replacing air freight with high-speed ocean freight. We will achieve this by manufacturing fleets of high-speed cargo ships which we will operate ourselves. Our ships will represent the cutting edge of marine architecture globally and be a lasting part of NZ innovation history.
We have successfully proven our first concept engineering prototype, and are now working on a piloted subscale prototype craft. As one of two Software and Control Interns at FreightFish this summer you will work alongside the control team to help facilitate testing of the craft and work on developing systems for the full scale craft.
Key responsibilities
You will report to the Lead Controls Engineer and your responsibilities will include:
Supporting the controls engineering team with the research and development of hydrofoiling ships using our in-house simulator

Developing and testing simulation software to accelerate hardware development

Play a key roll in mission control during testing events

Helping prototype electronic systems
Skills you will have
Studying towards a software or electronics engineering degree or similar

Experience in developing in a range of programming languages

Understanding of different hardware communication protocols

Strong teamwork skills with an ability to effectively interact and work with other engineering disciplines

Proactive, enthusiastic, self-motivated and open to learning

The ability to take a flexible approach and adapt to change quickly
Over your 12 weeks at FreightFish you will
Design, build, and test firmware

Solder and wire up your own test circuits

Try something no-one has ever tried before

Be involved in core development cycles and engineering processes

Optional extras:

Take a chase boat on a weekend adventure

Join fitness sessions on the beach

Join in on our squash competition

Learn how to foilboard/wakeboard
Like everyone at FreightFish, you'll benefit from:
Flexible working times

Unlimited opportunities for development and growth

A full fridge and cupboard for meals and snacks

A dog-friendly office that is a stone's-throw from the beach
Here are some words from one of last year's interns:
"I was given an amazing opportunity to spend my summer working at FreightFish in Northland with an awesome team of talented and motivated people. I learnt more than I could have ever imagined in the short amount of time I spent there, where every week felt different to the last. I had the opportunity to experience and contribute to frequent test sessions of their prototype vehicle, which was a really cool experience, and I am counting down the days to return as a graduate engineer! -  Matthew (Software and Simulation Engineering Intern 2019)"
FreightFish is committed to a policy of Equal Employment Opportunity and is determined to ensure that no applicant or employee receives less favourable treatment on the grounds of gender, age, disability, religion, belief, sexual orientation, marital status, or race.
Role posted -
3:46pm, 9th Aug 2020 NZST