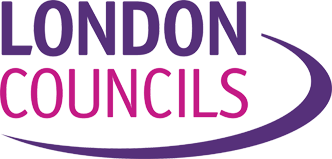 LOTI Skills and Talent Manager
London Councils
Location
London and remote
Closing: 12:00pm, 13th Dec 2022 GMT
Job Description
Note: This role is initially offered on a 2-year contract, with the possibility of extending.
Interviews will be held online on Tuesday 20 December.
About LOTI
The London Office of Technology and Innovation (LOTI) helps boroughs work together to bring the best of digital and data innovation to improve public services and outcomes for Londoners. We're funded by our core membership of London boroughs, the GLA and London Councils. We're hosted by London Councils, which represents London's 32 councils and the City of London. Read about LOTI's work at: https://loti.london/.
Job Purpose
If London boroughs are to realise the full benefits of digital and data innovation, it's vital that they have access to people with the right skills and experiences. Yet many struggle to recruit and develop all the digital, technology and data talent they need in house. In response, LOTI has supported boroughs by creating guidance on running apprenticeship schemes, finding high-quality training opportunities, hosting careers events, funding access to expert recruiters, and developing a LOTI jobs board. We now seek a dedicated Skills and Talent Manager to help us build on this work and expand the range and breadth of what we can do to provide boroughs with the talent they need.
Additional ideas we have in the pipeline include establishing a common talent pool of skilled professionals who can work across all boroughs (the "LOTI Talent Pool"); setting up a London-wide digital apprenticeships scheme; negotiating bespoke training opportunities with major companies; building online tools to help with salary benchmarking and creating a "rising stars" scheme to support strong candidates who miss out on a job in one borough to apply in other LOTI boroughs.
How We Work
With the appointment of this role, the LOTI team will be made up of nine people. While small, LOTI can draw on the time, ideas and energy of dozens of people from across our membership. We are committed to being a high-performing team, constantly reviewing, learning and adapting our ways of working, and operating in a high-challenge, high-support culture. 
Principal responsibilities 
Reporting to the Director of LOTI, you will oversee our work on recruitment, skills and talent, developing the breadth and impact we can achieve with and for our members. 
Identify, contract and oversee the work of a bank of freelance recruiters who can support LOTI boroughs with their hiring needs. Manage and assess borough requests for recruitment support and direct them to the appropriate recruiter. Develop LOTI's overall recruitment offer in response to boroughs' needs.

Work alongside LOTI's Communications & Engagement Manager to develop the LOTI jobs board to promote roles widely within and beyond the local government sector.

Design and manage careers webinars and events to promote the benefits of working in local government digital roles to new graduates and professionals working in other sectors. Represent the LOTI community at external careers events.

Lead on the development of tools and guidance to support boroughs with their recruitment and talent development activities. For example, how to write better job descriptions (see LOTI's job description library), benchmark salaries effectively and run apprenticeship schemes.

Set up and manage a "rising stars" programme - where quality candidates who just miss out on a role in one borough can be supported to apply for other roles across the LOTI membership.

Work with LOTI's corporate partners to negotiate, arrange, design and deliver high-quality professional training opportunities for LOTI members. Curate and promote other interesting training and development opportunities available to boroughs.

Establish cross-borough mentoring and apprenticeship schemes and support the creation and management of new communities of practice in key skills areas where boroughs would like their colleagues to network with their peers.

Oversee the set-up, growth and day-to-day management of the LOTI Talent Pool: a common pool of talented professionals in high-demand or hard-to-fill roles who can work across LOTI boroughs. Manage requests for staff time between boroughs.

Represent LOTI at relevant external meetings and forums in support of our agenda.

Work with LOTI members to develop new products, services and guides that support their skills, talent and recruitment needs.
Organisational responsibilities
To adhere to London Councils' policies, procedures, regulations and protocols in the discharge of all duties, in all aspects of work, including the Data Protection Act 2018.

To take care at all times to uphold health and safety at work for self and others and observe London Councils' Health and Safety policy and related procedures. 

To uphold the highest standards of ethical conduct in line with the expectations of a local government officer and to adhere to such standards in order to uphold the reputation of London Councils and local government in London.  
Person specification
Our ideal candidate will:
Be a people person! Thriving on meeting and developing productive working relationships with new people and organisations. You'll have strong interpersonal skills, with an emphasis on diplomacy and empathy.

Have a solid understanding of what good training and skills development looks like, and an eagerness to develop new solutions in the skills, development and recruitment space.

Have buckets of creativity and initiative. You'll be comfortable designing new initiatives and approaches based on LOTI members' feedback and needs.

Be highly organised and able to stay on top of multiple projects and opportunities at the same time.

Enjoy problem-solving in new, complex and sometimes ambiguous environments where both creativity and pragmatism are required.

Have experience in designing and running effective events and workshops.

Be comfortable working flexibly to meet the evolving needs of a small and fast-moving team, managing a mixed and varied workload, and responding to a range of stakeholders.

Be committed to constantly learning.
Notes
This job description is not intended to be rigid or inflexible but should be regarded as providing guidelines within which the post-holder works. LOTI's work evolves continually, all team members, therefore, need to be adaptable. Other duties appropriate to the post may be assigned from time to time.
Hybrid working
A significant proportion of LOTI's activities can be conducted remotely. We currently envisage that 1-2 days a week will be spent in London, but the timing and frequency will be discussed and agreed upon with the team based on the needs of our members and London Councils' policies.
Removing bias from the hiring process
Applications closed Tue 13th Dec 2022
Removing bias from the hiring process
Your application will be anonymously reviewed by our hiring team to ensure fairness
You'll need a CV/résumé, but it'll only be considered if you score well on the anonymous review
Applications closed Tue 13th Dec 2022