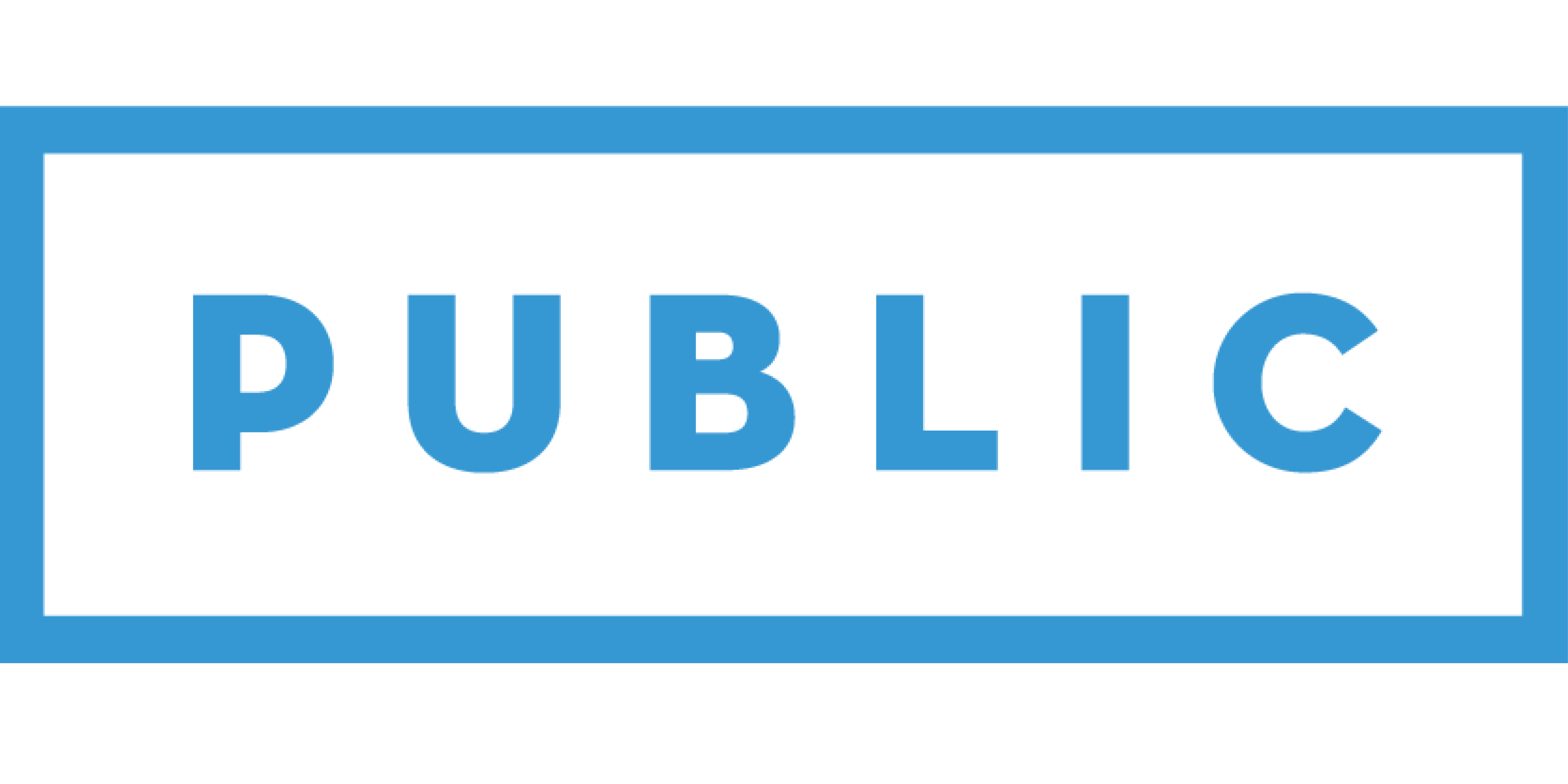 Growth Associate

Growth Associate
Permanent, full-time position. £25-30k per annum
Background
PUBLIC helps new technology and technology startups transform public services. We provide insight, support, networks, and capital to entrepreneurs with the latest and most innovative ideas, helping them to improve the lives of citizens through enhancing the services that the government provides.
In addition to supporting a growing portfolio of over 40 technology startups around Europe, PUBLIC advises governments and departments and builds new ventures in-house to develop technology solutions to some of the most significant challenges faced by European governments.We are a team of passionate problem solvers with a diverse range of skills and backgrounds aiming to use technology to solve major public and societal problems.
The role
PUBLIC's Growth team works across the PUBLIC's different departments - research, transformation & advisory, events, programmes, and venture - and supports each to find partners and advocates that can help us grow our projects. As a Growth Associate, you will play an important role in designing and shaping new areas of opportunity for PUBLIC and improving the effectiveness of our business development functions. 
The Growth Associate will work closely with the Head of Growth and the wider PUBLIC team, and will have responsibility to lead on new projects - both internal and external - central to PUBLIC's success.
Responsibilities for the Growth Associate include:
Engaging potential and current partners & clients in PUBLIC's projects and mission.

Designing and pioneering new projects to improve our internal efficiency and effectiveness in business development

Coordinating activities with internal teams and stakeholders

Managing sponsorship campaigns for PUBLIC's events and programme functions.

Creating partnership proposals and presentations

Creating monthly revenue and financial reports

Working with the Head of Growth to identify new strategies and areas of focus for PUBLIC's growth.

Creating articles and content for PUBLIC's insight and marketing functions.
Person Specification
The role of Growth Associate is a development position. As such we are primarily interested in candidates with strong character attributes and demonstrable potential to achieve. Technical skills and experience will be valued, but are not necessities for the role. Training can be provided to outstanding candidates. 
What you will bring to PUBLIC:
The ability to work as part of a team in a dynamic and fast-paced environment.

A high level of resourcefulness and determination. 

High levels of EQ and emotional empathy. 

Clear and persuasive communication skills

The ability to learn at pace and in live environments. 

Strong written English.

The ability to work independently and manage a varied workload. 

Organisation and effective prioritisation.
What experience would be useful (but not essential):
Experience in business development, sales environments or client facing roles.

Experience working with or in the public sector, or in a professional services environment.

Experience working in the startup sector.
What don't you need:
A traditional educational background - we are looking for people with the right attitude and a willingness to learn.
About Applied
Applied is a specialist recruiting platform that helps us remove bias from hiring decisions. Through the application process you will be asked a series of questions to help us understand your skills and capability to perform the role of Growth Associate. These answers are reviewed and scored with anonymity - reviewers will have no knowledge of who you are or what your background or experience is - so as to be purely scored on the quality of the answers against the criteria and skillset we are recruiting for. PUBLIC uses Applied to ensure that we can interview the best candidates, regardless of gender, ethnicity, class or educational background.
Role posted -
10:12am, 21st Jan 2021 GMT