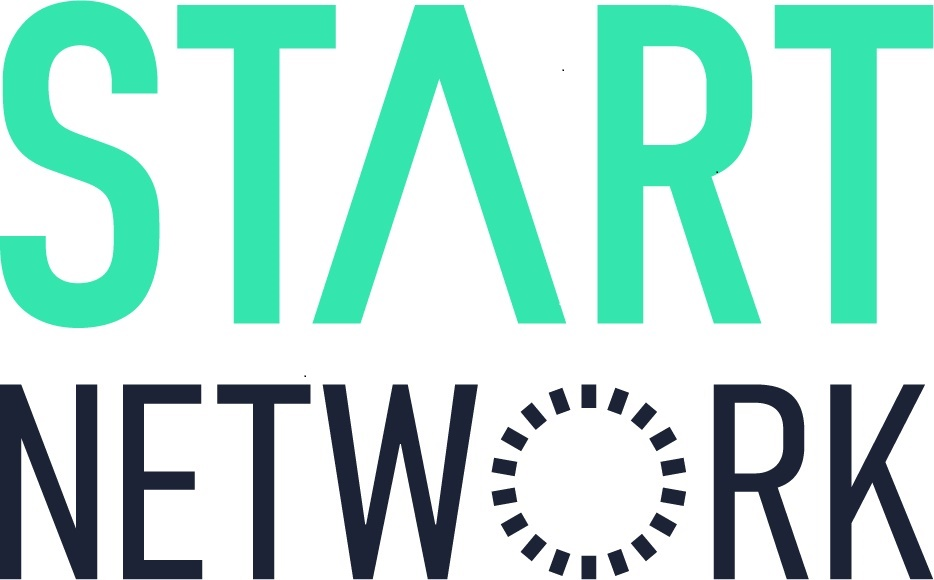 Strategic Finance Lead

Start Network is made up of more than 50 aid agencies across five continents. Together, our aim is to transform humanitarian action through innovation, fast funding, early action, and localisation.  We're tackling what we believe are the biggest systemic problems that the sector faces. Problems including slow and reactive funding, centralised decision-making, and an aversion to change mean that people affected by crises around the world do not receive the best help fast enough, and needless suffering results. Our work focuses on three areas to change the system:
Localisation: shifting power to those closest to the front line for more effective response.

New forms of financing: providing fast, early, and predictable funding to improve community resilience and preparedness.

Collective innovation: sharing expertise, insights, and perspectives to shape a more effective humanitarian system.
The Start Network is at a critical point in its journey. We have grown and diversified our membership over the past 10 years. We are now set to evolve into a decentralised "network of networks" by 2025. We are currently working with five national and regional networks (hubs) in Pakistan, DRC, Guatemala, India, and the Pacific. They are developing locally owned ways of anticipating and responding to humanitarian crises. We aim to support the emergence and development of further Hubs in the coming years.  Our ultimate ambition is to devolve leadership, membership, programming, and decision making to the hubs, while the UK team transitions to provide services of support.
We are committed to protecting people, particularly children, at-risk adults and affected populations from any harm that may be caused due to their encountering the Start Network as well as responding effectively should any harm occur.  We are also committed to safeguarding staff from any forms of bullying, harassment, sexual harassment, discrimination, and abuse of power as outlined in the Dignity at Work policy. 
We embrace diversity, promote equality of opportunity and eliminate unlawful discrimination. We are an equal opportunities employer and treat every application on merit alone.  We particularly welcome applications from disabled, black, indigenous and people of colour (BIPOC), and LGBT+ and non-binary candidates.  We offer a guaranteed interview scheme for disabled applicants who meet our essential selection criteria (see person profile).
Our roles are open to discussion about flexible working.  While our team is office based, home working is part of our culture.  For part-time working and job-shares, please get in touch with us for a conversation about possibilities for this particular role.
JOB PURPOSE
The Strategic Finance Lead will head up our finance team, shaping its work to respond to the changing needs of a dynamic organisation.  With a recognised finance qualification, you will also provide support in the management and delivery of key tasks, such as management accounts.  You will identify and adapt best practices from within the sector to enable the Start Network to meet its needs as it takes on more grant funding and develops financial products.  This is a senior role split between project management and delivery.  It is an outstanding opportunity for someone to shape and lead our finance function, making an important and lasting contribution to the sector.
This is a one year fixed-term contract. 28 hours per week.
KEY ACCOUNTABILITIES
Strategy and Leadership
Provide robust, expert financial support and advice to the Chief Finance & Operations Officer (CFOO), leadership team and Finance and Audit Committee (FAC)

Lead on financial strategy and planning to enable us to become a major international grant recipient, including development and roll out of grant management systems and processes

Work closely with the Senior Management Team to ensure that our financial systems and processes are agile, providing support and guidance to colleagues in using them

Lead on specific finance projects to meet the changing needs of the organisation e.g. reviewing grant hosting arrangements, working closely with the Finance Manager

Deputise for the Chief Finance Operating Officer on financial matters as required

Represent the finance team as required at FAC and other committee meetings, presenting and responding to key issues
Financial planning
Lead on key aspects of financial planning across the organisation, including risk management and scenario planning, working closely with the CFOO

Provide financial modelling and impact analysis e.g. inflation, activity projections, workforce fluctuations or indirect cost recovery for the CFOO and FAC

Support the CFOO in monitoring and managing the annual budget delivery plan to inform business decisions

Lead the statutory accounts process, ensuring relevant resourcing and processes are in place to meet our needs, acting as the main point of contact with the external auditors
Line Management
Support the growth and development of the Finance Manager and Finance Officer, taking a mentoring approach and providing technical support and advice

Manage consultants and other third-party contractors as required

Provide team leadership to enhance ways of working as a team, providing high quality advice and levels of service to the organisation
Start Network Culture
Carry out the responsibilities of the role in line with the Start Network Code of Conduct and with a commitment to safeguarding adults and children

Show a commitment to the Start Network vision, principles, values, and approach

We are an agile group of individuals who use our experience and skills across the network, so flexibility to work in and with different teams and functions is a part of our culture
PERSON PROFILE
Experience
Track record of leading a successful financial partnering service, managing a high-calibre, multi-disciplinary team to deliver against demanding timescales

Excellent analytical and reasoning skills

Proven experience of developing financial models, operating principles, and managing complex budgeting and reporting processes

Demonstrable experience of working at a strategic level and being responsive to change

Experience of developing finance practice and making improvements to service provision

Proven project and team management capability
 Key Competencies
Flex communication style to convey complex information concisely to different audiences, avoiding jargon and using simple language

Hold both a strategic perspective and enough detail to work with one part of the organisation whilst understanding the impact on other parts of the organisation and network through listening and engaging with other teams

Provide leadership by inspiring and unlocking motivation in others across the network to lead and hold them accountable for the results

Develop teams by creating safe spaces for them to be challenged and supported to try new things and learn from one another

Anticipate the 'what ifs' and actively plan to navigate them together with the team, seeking collaborative solutions and drawing on those with relevant expertise

Balance the need to follow systems and processes with the courage, identifying when systems and processes do not align with the mission, suggesting alternatives

Enable others to deliver results by setting direction, providing clarity around roles and responsibilities, and creating a positive culture

Provide an enabling environment for the organisation to try out new approaches to technology, financial and people management through openness to experimentation and learning from outside the sector
Education/Professional Skills
Qualified Finance professional: ACCA, ACA or CIMA (desirable, but equivalent experience considered)
Applications will be reviewed on a rolling basis and interviews may take place before the closing date.
Role posted -
3:46pm, 17th Mar 2021 GMT