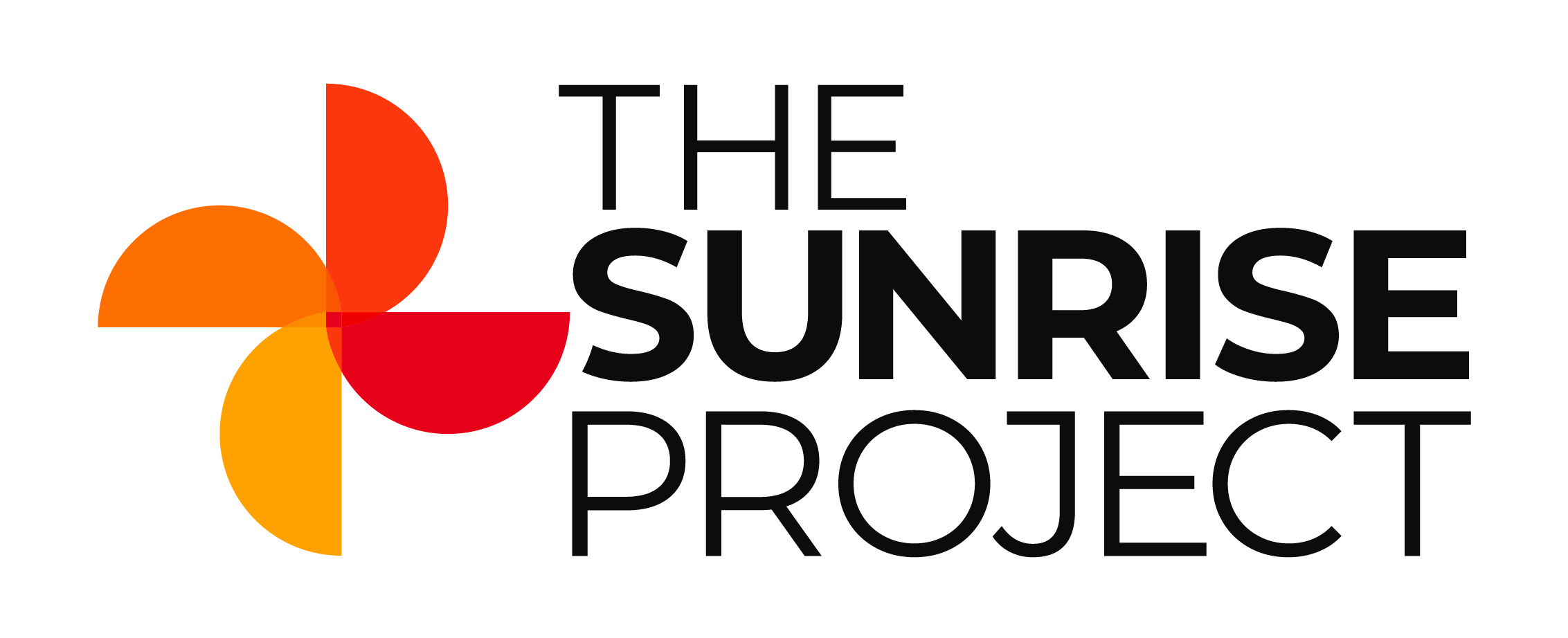 Global Program Director -SunFund
The Sunrise Project
Location
US preferable, location flexible for the right candidate
Salary
$113,900 –$125,700. Excellent benefits package includes 401(k) employer match; 100% employer paid health
Closing: 11:59pm, 17th Jan 2021 PST
Job Description
About us
Driven by a passion to solve the climate crisis, The Sunrise Project US is a team of experienced change-makers, researchers and communications professionals with a mission to scale social movements to drive the global transition beyond fossil fuels. The Sunrise Project US is a fiscally sponsored project of the Windward Fund, and works in close coalition with The Sunrise Project, headquartered in Australia, and its affiliates in Europe. We have developed a unique model of grant making and campaigning that supports networks of organizations to drive powerful change towards our mission.
The Sunrise Project US has a dynamic and nimble organizational culture and we're serious about supporting our people to thrive. We move fast and lean into the urgency of the climate challenge.

We believe that a diversity of experiences and perspectives will help us build stronger strategies, teams and movements. We strongly encourage First Nations people, people of color, people living outside of cities, and people with all kinds of bodies and talents to apply. We are continually working on becoming a better workplace for everyone.
About the role
This is an exciting new role to co-design and lead a new program to build the capacity of the global movement shifting the finance sector out of fossil fuels. Reporting to, and supported by, the Director of Global Climate Strategy, the SunFund Director will have high level responsibility for developing a grantmaking strategy to strengthen the global movement ecosystem, including mapping that movement, tracking funding levels, and working closely with a network of leading global foundations and civil society organizations to build movement capacity.
About you
You're a passionate changemaker with a track record of leading campaigns that achieve real world change. You're a big picture systems thinker who understands power and how a wide range of different organizations and strategies can combine to achieve large scale system change. 
You don't need to be an expert in finance but you've got a top level understanding of how the finance system works, how corporate policy change happens, and the role civil society can play in driving that change - from grassroots organizing and pressure campaigns to sophisticated policy analysis and elite engagement strategies. 
You're a strong facilitator, have a collaborative mindset and know what it takes to recruit and lead high performing teams.
Key responsibilities and tasks
Co-create strategic direction for the program in close partnership with the Director for Global Climate Strategy;

Develop and manage annual budgets;

Create and oversee systems for coordination between this program and other affiliated Sunrise programs;

Create a methodology and knowledge management system to track and evaluate the capacity and health of the movement ecosystem;

Develop a framework, and strategic approach to capacity building for grantees and partners;

Convene regular meetings of donors, NGO partners and other key stakeholders to align our strategies;

Coordinate monitoring, evaluation and reporting of program results in coordination with Global Climate Strategy Director and Strategic Partnerships Director;

Recruit and manage a small team to manage grantmaking for the program;

Actively nurture a creative, dynamic and supportive culture within your program team; 

Actively contribute to a culture of continual learning and experimentation across the whole organization;  
Required skills and experience
At least 5 years of experience leading successful campaigns that have achieved real world change;

Demonstrated ability to manage programs and budgets;

Ability to craft engaging and insightful donor reports and communications;

A sophisticated understanding of power and campaign strategy, and the ability to articulate strategies in a clear and compelling way;

A strong understanding of social movement dynamics and how to build the capacity of both movements and organizations;

Global perspective informed by experience living or working internationally; 

Excellent people management skills including a track record of leading high performing teams;

Excellent interpersonal communication and group facilitation skills;

A collaborative mindset and a track record of working effectively in alliance with diverse stakeholders;  
Desirable Skills and Experience:
A detailed understanding of the key drivers of financial markets and institutional investors would be highly beneficial but is not a strict requirement of the role.  
If you meet some but not all of the criteria for this position, are unsure, but you're keen on the role - please get in touch. We value and recognize experience that has been unpaid, from the grassroots or is lived experience.

Location
This work is global with a location in the US preferable but location is flexible for the right candidate.
Remuneration
Depending on experience (including unpaid and other experiences) and capacity to take on responsibility, the salary range for a US-based position is $113,900 – $125,700. Windward Fund's Excellent benefits package includes 401(k) employer match; 100% employer paid health, vision and dental coverage; and generous vacation policy. 
How Sunrise supports its staff
The Sunrise Project US is committed to creating a workplace that supports our staff to do their best work and develop professionally. We have the following in place to help us achieve that:
401(k) & employer match

100% employer paid health, vision and dental coverage

Four weeks of vacation leave

Birthday leave (if it's your birthday, you get a day off)

Cultural leave

12 weeks parental leave after 12 months of service

Commitment to supporting to your professional development

Access to an Employee Assistance Program

Coaching and management support with regular 1:1 meetings

Performance reviews and feedback to support you and the team to reflect and grow

A co-developed initial 3 month work plan to help you hit the ground running and have clarity on your role and responsibilities

Flexible work policy
To apply
Applications close January 17th, 2021 at 11:59 pst. 
You can start your application now and come to finish it later.
In our commitment to inclusive hiring of the best candidates, we use the Be Applied hiring system to process applications. The Applied system reduces the opportunity for unconscious bias in allowing for anonymised reviews of responses to work sample questions. This means we assess candidates on how well they strategise and communicate on relevant work. You will be asked several questions that will be related to the role you are applying for. There is no requirement to submit a cover letter.
Statement from our US Fiscal Sponsor Windward Fund
Sunrise US is a project of Windward Fund, a 501(c)(3) public charity that incubates new and innovative public-interest projects and grant-making programs. Windward Fund is committed to attracting, developing and retaining exceptional people, and to creating a work environment that is dynamic, rewarding and enables each of us to realize our potential. WindwardFund's work environment is safe and open to all employees and partners, respecting the full spectrum of race, color, religious creed, sex, gender identity, sexual orientation, national origin, political affiliation, ancestry, age, disability, genetic information, veteran status, and all other classifications protected by law in the locality and/or state in which you are working.
Removing bias from the hiring process
Applications closed Mon 18th Jan 2021
Removing bias from the hiring process
Your application will be anonymously reviewed by our hiring team to ensure fairness
You'll need a CV/résumé, but it'll only be considered if you score well on the anonymous review
Applications closed Mon 18th Jan 2021