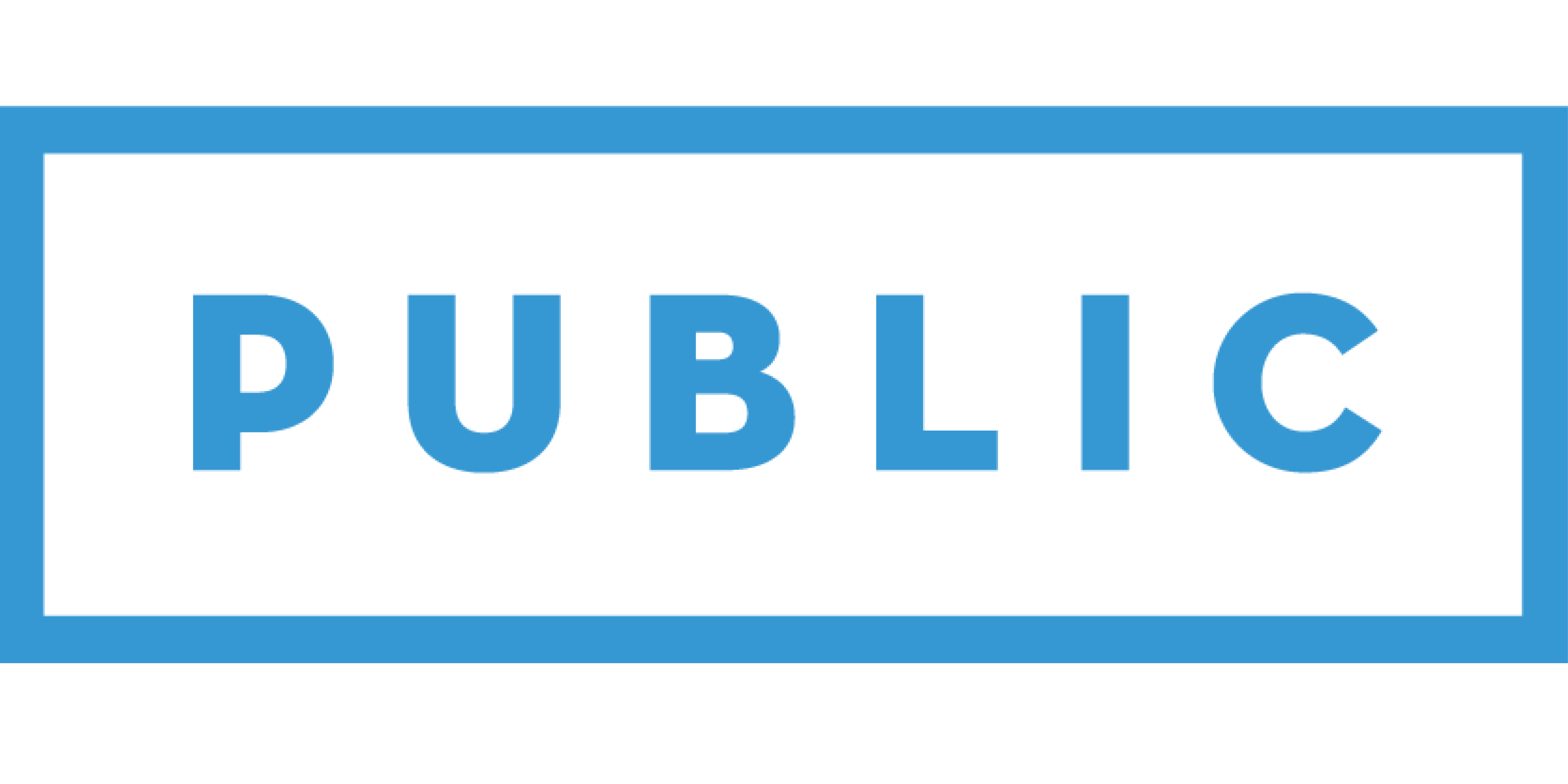 Associate, Business Operations
Public Group International Ltd
Team: Operations
Salary: £30,900 - £36,050 per annum, dependent on skills and experience
Location:

London, with hybrid flexibility

Closing: 11:59pm, 15th May 2022 BST
Role posted - 9:02pm, 2nd May 2022 BST
Job Description
PUBLIC is committed to building a diverse and inclusive workplace. We are an equal opportunity employer and welcome applicants of all different backgrounds, experiences, and perspectives. Candidates from non-traditional backgrounds and underrepresented groups are strongly encouraged to apply. For this reason, we are using the Applied platform to hire candidates for this role, allowing us to blind review your application during the initial stages, with questions designed to allow you to showcase your full potential.
The Role
PUBLIC is a scale-up business, focused on improving public services with new technology, and we are seeking an associate to help run our growing operations. Reporting directly to the Head of Operations, you will be in charge of managing company administration and finances. You'll get first hand exposure to what's involved in running a scaling business, and play a pivotal role in keeping the show on the road. We are looking to hire someone quickly to help us on our growth journey.
Your key responsibilities will be: 
Invoice management: tracking project contracts, issuing invoices and making sure ours are paid on time. Supporting the Head of Operations in tracking and analysing income and spend, and forecasting future performance.

Office management: Overall management of the office space, including managing office supplies, equipment for new joiners. 

Company Secretariat: Taking and circulating notes from key management meetings and tracking follow up on actions agreed.

Company Administration: Ensuring we are up to date with statutory filings at Companies House, HMRC etc. 

Relationship management: Liaising directly with outsourced IT support, bank manager, DPO

Process development: Research, implement and own role out of new company processes 

Client contracts: First point of review for new client contracts flagging any conflicts with our terms and insurances, ensuring appropriate record is maintained of current contracts

NDA and supplier contracts: Drafting and sending NDA and supplier contracts as required 

General office support: Take ownership of tasks as required, and spot opportunities to make the company more efficient
Who we are looking for
You will be a task- and process- driven person, who sees their future pathway either in finance or business operations. You will be extremely organised and with a laser focus on detail and accuracy. You will be good at working with data and comfortable manipulating it in spreadsheets to produce reports and insights, and able to present them in a compelling way through Google Slides, or in written reports. Experience using Xero or a similar accounting tool would be beneficial. 
You'll be a team player, but comfortable working independently and managing your time and workload actively. You will be able to keep day-to-day operations humming along whilst having an eye on the future and the way the business will adapt to the future. You will be excited by the challenge of working for a scale-up company, and will thrive in a fast-paced environment where you will be expected to juggle a number of tasks and prioritise effectively. You'll be the kind of person that consistently looks for ways to improve and optimise systems and processes, and brings others along as you implement those improvements. And most importantly, you will have a real interest in our mission to improve public services and the potential for technology to transform citizens' lives for the better.
What you don't need:
A degree, or a traditional educational background.
This role is based in the United Kingdom, and as such starting employment will be conditional on the successful candidate's Right to Work in the UK. Unfortunately, we are unable to offer visa sponsorship for this role. However, for those otherwise eligible to obtain the Right to Work in the UK, we offer the facility to borrow up to £2,000 towards visa-related expenses.
Salary and benefits
Salary for this position will be £30,900 - £36,050 per annum, dependent on skills and experience.
Like the rest of the company, you'll benefit from:
EMI share options scheme, giving you a stake in our success.

A MacBook laptop to work on, and a £300 working from home budget to make sure you have all the kit you need at home.
25 days per year, increasing one day per year up to a maximum of 30 days (in addition to bank holidays)

Six paid days of study leave per year for your learning and development, alongside a £300 learning budget to use on our L&D platform, Learnerbly

A 'Wellness Budget' of £300 a year to spend on things which support your wellness, such as gym membership, yoga, mindfulness or whatever works for you

Mental Health support via Spill, offering unlimited text based support and access to face-to-face therapy

Cycle to Work Scheme 

Community groups such as Women at PUBLIC, Parents and Carers, LGBTQ+ and Race & Ethnicity

Company pension scheme

Discretionary bonus scheme
About PUBLIC
PUBLIC helps reimagine and build digitally-enabled public services. We started life as an accelerator and investor and have evolved to become Europe's leading government-focused technology company. 
Our mission is to help public sector bodies transform the services they offer in order to create a better society for everyone. We strongly believe that public service can be pursued both inside and outside of government. 
Led by Daniel Korski, ex-deputy head of the No.10 policy unit and venture investor Alexander de Carvalho, PUBLIC is a 'policy-to-product' business - keen on shaping policy, transforming systems and finding and developing the products that can bring the policy to life. 
We built PUBLIC amidst Europe's startup ecosystem, helped shape "GovTech" into a critical sector and firmly believe new companies are critical to government transformation, from welfare policy, through online harms to climate change. 
Our London home is PUBLIC Hall, a buzzing co-working space in the centre of Westminster; in Berlin we co-founded the government's GovTech Campus. We continue to foster these communities, support innovators and provide the public sector with easy access to a pipeline of innovative solutions.
Removing bias from the hiring process
Your application will be anonymously reviewed by our hiring team to ensure fairness
You'll need a CV/résumé, but it'll only be considered if you score well on the anonymous review
Applications closed Sun 15th May 2022
Removing bias from the hiring process
Your application will be anonymously reviewed by our hiring team to ensure fairness
You'll need a CV/résumé, but it'll only be considered if you score well on the anonymous review