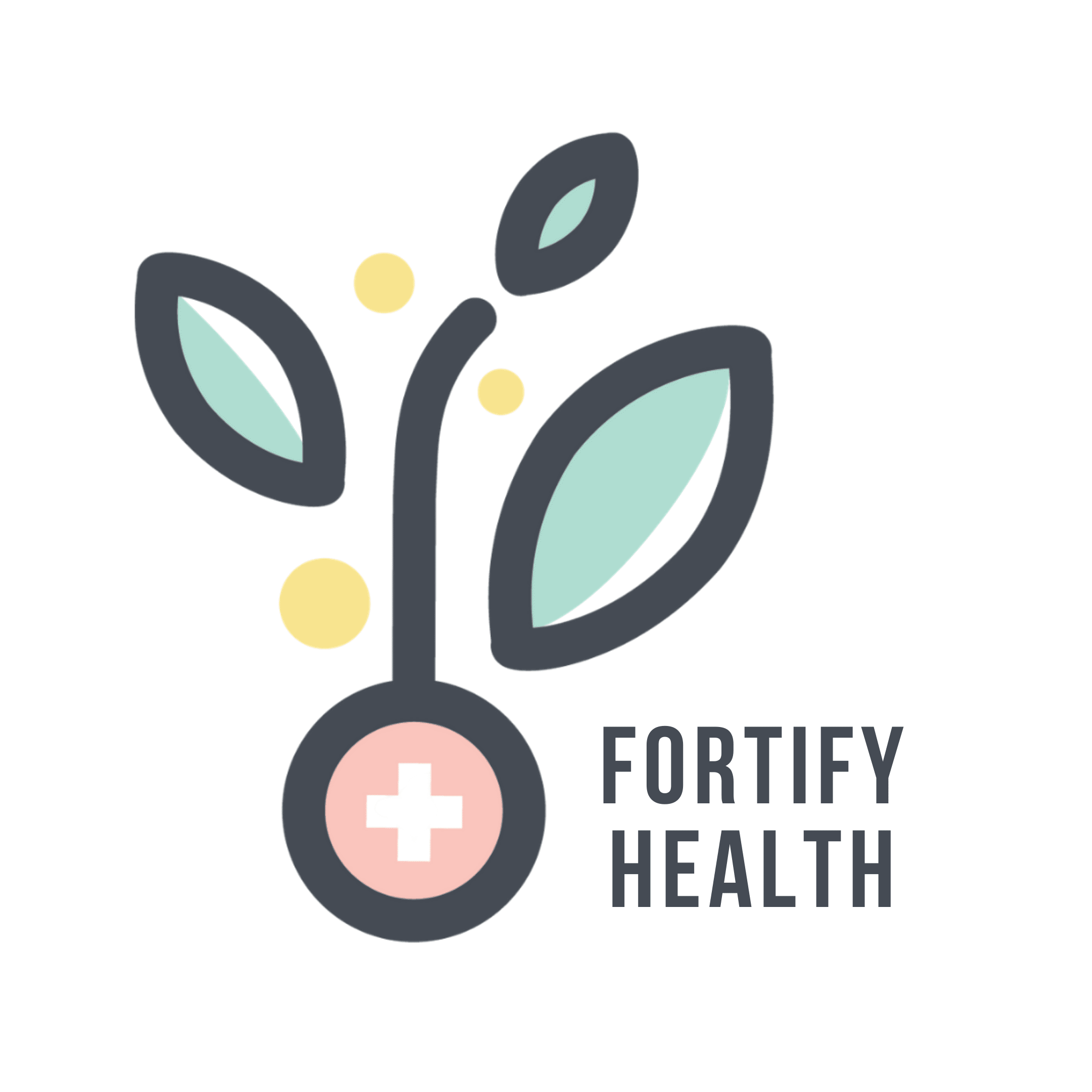 Chief Strategy Officer
Fortify Health
Location
Ideally Pune or Indore, but we are open to candidates based in Europe and Asia time zones in exceptional cases
Salary
Starting from INR 42,00,000 per annum in India, or £65,000 in London. Cost of living may affect salary for other locations
Closing: 9:17pm, 27th Jun 2022 IST
Job Description
About Fortify Health
Fortify Health is a GiveWell-funded NGO with a team of dedicated entrepreneurs working to improve nutritional iron status and reduce iron deficiency anaemia at population scale in Maharashtra, Madhya Pradesh and West Bengal, India. We aim to expand in other states in India in the next three years. We improve nutritional iron status through fortification, a recognised, effective public health intervention that involves the addition of essential micronutrients to staple foods. 
Fortify Health supports millers who are willing to adopt fortification by proactively removing industry barriers, and works with state governments to adopt and expand fortification in social safety net programs (with a focus on the Public Distribution System). Complementing our entrepreneurial model, we provide nutrition training, career development opportunities, competitive remuneration, and a wide range of resources to guide the team.
About the role
The Chief Strategy Officer will drive the strategic development, execution, and ongoing refinement of Fortify Health's program growth. They will oversee the scale-up, target-setting, and management for both Fortify Health's open market work and government work. They will lead the government relations team, program team and regulatory affairs team (combined totalling around 14 team members at present, but growing to ~70 by 2025), as well as set projections and develop models for future scale-up plans. This role will be hugely influential on the future of Fortify Health's impact, and will be instrumental in our goal to reach at least 4.7 million people by 2025. 
The Chief Strategy Officer will be analytical, a self-starter, and have excellent verbal and written communication skills across a range of contexts. They will have the exciting opportunity to bring their own unique experience into this role, as they will join in the first C-Suite position since Fortify Health was founded, and they will focus significantly on strategy and innovation for scale-up. The CSO will report to Fortify Health's CEO.
Responsibilities and activities
Organisational strategy and culture setting

Set vision and oversee development and setting of core targets for the organisation (particularly programs, regulatory affairs and government relations targets)  in collaboration with directors

Work with CEO to fundraise by building and communicating scale-up models (in collaboration with Director of Growth and Director of Government Relations)

Represent Fortify Health in national and state level partnership meetings, and build effective coalitions

Take decisions to maximise Fortify Health's cost effectiveness analysis, in collaboration with the Director of Research, Monitoring and Evaluation

Support on strategic clarity workshops and processes with leadership team, and endgame strategy, including preparing and leading workshops for Fortify Health's strategy retreats

Consistently lead by example, and communicate Fortify Health's values to line managed directors and teams

Accrue important guidance and information for organisational strategy, and use this to guide decision making with Fortify Health's leadership

Anchor 1-2 important advisory relationships, and actively prepare for and participate in board meetings

Program, monitoring and evaluation scale-up

Establish strong and productive relationships with direct reports (Director of Growth and Director of Government Relations) including regular communication; timely performance feedback; offer mentorship, training and advancement opportunities

Oversee annual and quarterly target setting in collaboration with Director of Growth and Director of Government Relations for their teams respectively

Support directors to communicate targets with all teams, and hold directors accountable to their teams' targets

Identify bottlenecks and issues in Fortify Health's mill programs and government partnerships work

Lead problem solving and innovation efforts to those bottlenecks with relevant directors and teams, to optimise for efficiency and quality across Fortify Health's growth

Identify hiring needs within these teams

Set up decision rights frameworks for program, regulatory affairs and government relations teams, and support directors to communicate and implement these frameworks consistently to those teams

Troubleshoot communications breakdowns between program, regulatory affairs, and M&E teams

Proactively provide mentorship to the Director of Growth and the Director of Government Relations

Operations support

Support CEO and Associate Director of Operations to identify and successfully transition operational systems at Fortify Health in alignment with the needs of all teams, in particular programs, regulatory affairs, and government relations teams

Collaborate with CEO and advisory board to plan Fortify Health's team expansion and organisational structure

Work with Director of Growth and Associate Director of Operations to streamline how operations, programs, and M&E work together
Requirements
Bachelor's degree in relevant subject and/or advanced degree

Minimum 8 years work experience, with minimum 5 years of experience leading the strategic execution of programs, and leading and growing teams (ideally in a scaling startup, fast-growing NGO or a large organisation)

Exceptionally strong verbal and written communication skills: ability to engage empathetically, clearly, and openly with a range of senior stakeholders, and internal teams

Excellent ability to learn, absorb and implement new information, including interpreting and using important numbers/metrics to project outcomes 

Ability to actively listen to and triage key information from different teams, and use that to inform considered decisions 

Strong problem solving skills and ability to innovate effective solutions in challenging situations

Excellent organisational skills and ability to work effectively on multiple projects

Excellent documentation skills and presentation skills

Exceptionally high attention to detail

High proficiency in MS Office and ability to learn relevant software quickly

Based in Europe or Asia

Willingness to travel up to 20% of the time (this may include within base location, intra-state travel and relocation)

Fluency in English
Desirable attributes
Understanding of the principles of effective altruism and impact measurement

Authorisation to work in India (Indian national, eligibility for OCI, etc.) or the UK 

Willingness to relocate to a Fortify Health base location: Pune or Indore

Fluency in Hindi

Experience working with remote team members

Enthusiasm about our opportunity to improve people's lives
If you're not sure about applying because you don't know if you're qualified, we would really love you to apply anyway!
Terms of employment
Contract for two years, renewal by mutual agreement
Next steps
To get started, please add your email on the top right of this page.
You'll answer a mix of questions about yourself and your situational judgement. After the job closes, your answers will go through our sift process: all answers will be anonymised, randomised and then reviewed by a panel of reviewers.
If you are shortlisted, we'll invite you to the next step, which includes an interview with Fortify Health's CEO and Director of Growth. Steps after this include an assessment, followed by a second round of interview, and finally reference checks. We value giving feedback, so at the end of the application process we'll share how well you performed.
Expected duration of this application process: 5 to 6 weeks
We are an equal opportunities employer
We are committed to a policy of Equal Employment Opportunity and are determined to ensure that no applicant or employee receives less favourable treatment on the grounds of gender, age, disability, caste, religion, belief, sexual orientation, marital status, or race, or is disadvantaged by conditions or requirements which cannot be shown to be justifiable.
Removing bias from the hiring process
Applications closed Mon 27th Jun 2022
Removing bias from the hiring process
Your application will be anonymously reviewed by our hiring team to ensure fairness
You'll need a CV/résumé, but it'll only be considered if you score well on the anonymous review
Applications closed Mon 27th Jun 2022