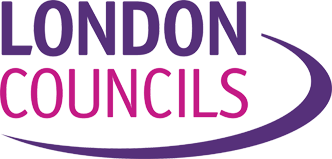 LOTI Digital Innovation Projects Manager
London Councils
Team: London Office of Technology and Innovation
Grade: Band C
Salary: £36,600 (with additional pay award pending)
Location:

London and remote

Closing: 12:00pm, 6th Oct 2022 BST
Job Description
About LOTI
The London Office of Technology and Innovation (LOTI) helps boroughs work together to bring the best of digital and data innovation to improve public services and outcomes for Londoners. We're funded by our core membership of 24 London boroughs, the GLA and London Councils. We're hosted by London Councils, which represents London's 32 councils and the City of London. Read about LOTI's work at: https://loti.london/.
Job Purpose 
This role will help design and deliver a wide range of projects where LOTI supports boroughs to work together to improve their operations, services and outcomes using digital innovation tools and methods.
In the immediate term, a significant part of the role will entail working to support the delivery of projects that fall within LOTI's Digital Inclusion Innovation Programme, a pan-London initiative that aims to tackle digital exclusion. In June 2021, LOTI was grant-funded £1.3million over two years by the Greater London Authority (GLA) to design and run digital inclusion projects with boroughs and other partners from the public, third and private sectors. Those projects focus on areas such as understanding the level and nature of digital exclusion across London; innovating on the supply of devices, data allowances and training; and helping digitally excluded groups access the support they need. 
LOTI also seeks to bring digital innovation to other major areas of council activity, such as Social Care. In areas like this, simply improving the technology councils use is not enough. We need to think about digital innovation in its broadest sense: radically rethinking councils' ways of working and the service models they use to meet their residents' needs. This role will manage projects to pilot new approaches.
LOTI projects tend to be delivered using agile methods of discovery, rapid prototyping, testing and learning. However, we are relentlessly pragmatic, always aiming to find the best route to achieve our goals given the opportunities and constraints of working in a complex, multi-partner environment.
How We Work
The LOTI team is made up of eight people. While small, LOTI can draw on the time, ideas and energy of dozens of people from across all our membership. We are committed to being a high-performing team, constantly reviewing, learning and adapting our ways of working, and operating in a high-challenge, high-support culture.
Principal Responsibilities
To work closely with LOTI's Digital Innovation Delivery Lead to plan and execute projects focused on digital inclusion and digital innovation. Projects will be delivered using LOTI's outcomes-driven methodology.

To establish and develop effective working relationships with boroughs, the GLA, London Councils and other partners in the public, private and third sectors to enable the successful delivery of projects in a complex, multi-partner environment.

Typical project management activities include:

Convening partners at each stage of the project to clarify and keep them focused on key goals and activities;

Guiding partners on the use of LOTI's outcomes-driven methodology;

Designing and running project-related workshops and events

Monitoring and seeking effective solutions to issues and risks, escalating where necessary;

Working with LOTI's Communications and Engagement Manager to ensure the progress and outputs of each project are shared as part of our commitment to working in the open.

To write clear and concise proposals and reports. 

To manage external partners that LOTI commissions to support or deliver projects.

To represent LOTI at meetings with external stakeholders.
Organisational Responsibilities
To adhere to London Councils' policies, procedures, regulations and protocols in the discharge of all duties, in all aspects of work, including the Data Protection Act 2018.

To take care at all times to uphold health and safety at work for self and others and observe London Councils' Health and Safety policy and related procedures. 

To uphold the highest standards of ethical conduct in line with the expectations of a local government officer and to adhere to such standards in order to uphold the reputation of London Councils and local government in London.  
About You
Our ideal candidate will:
Be informed and credible in talking to local authorities about the role of digital innovation methods in improving public services.

Have experience of managing projects using agile methods while building strong relationships with all partners.

Enjoy problem-solving in complex, changeable and sometimes ambiguous environments where creativity and pragmatism are required. 

Have buckets of initiative and a willingness to find or develop new approaches based on the needs of our team and members.

Be a clear and articulate communicator, both in writing and in person.

Be comfortable working in a small and fast-moving team, managing a mixed and varied workload, and responding effectively to the needs of a range of stakeholders.

Be committed to constantly learning and honing your craft.
Note
This job description is not intended to be rigid or inflexible but should be regarded as providing guidelines within which the post-holder works. Other duties appropriate to the post may be assigned from time to time.
Hybrid working
A significant proportion of LOTI's activities can be conducted remotely. We currently envisage that 1-2 days a week will be spent in London, but the timing and frequency will be discussed and agreed with the team based on the needs of our members and London Councils' policies.
Interviews
Interviews will take place the week commencing 17 October.
Removing bias from the hiring process
Your application will be anonymously reviewed by our hiring team to ensure fairness
You'll need a CV/résumé, but it'll only be considered if you score well on the anonymous review
Applications closed Thu 6th Oct 2022
Removing bias from the hiring process
Your application will be anonymously reviewed by our hiring team to ensure fairness
You'll need a CV/résumé, but it'll only be considered if you score well on the anonymous review
Applications closed Thu 6th Oct 2022