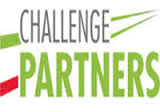 Office and Operations Coordinator - Part Time (flexible working day)
Challenge Partners
Salary: £23,870 - £26,773 (prorated part-time) dependent on experience
Location:

London

Closing: This role has no specific closing date.
Job Description
About Challenge Partners 
Who we are: Challenge Partners is a practitioner-led education charity that enables collaboration and challenge between schools to enhance the life chances of all children, especially the most disadvantaged. 
How we do it: The Challenge Partners central team works closely with school leaders and other education professionals to facilitate a variety of programmes and networks for schools in our partnership. We ensure the knowledge and skills of the best in our network are available to everyone, reducing the variability in education provision whilst improving the performance of all schools, leaders, and pupils in the partnership. 
Our team: We are a small, but growing, team of around 25 people. We are dedicated to working hard for our schools whilst enjoying what we do and who we work with. You will be working in a friendly and dynamic group with backgrounds in education, the wider social enterprise and charity sector, and the corporate world. The majority of roles are school-facing, and team members work closely with leaders in our schools to generate and refine ideas and create maximum value for the network. 
Job purpose
To ensure the smooth running of Challenge Partners' operations by performing administrative tasks related to finance and operations. The Office and Operations Coordinator will have lead responsibility for administrative tasks relating to office, facilities management, HR administrative tasks, IT and data. 
Key responsibilities
Reporting to the Finance and Operations Manager, the Office and Operations Coordinator will be responsible for the following tasks:

1. Office management
Take overall responsibility and ownership for the office management, ensuring it is a welcoming, secure, and safe environment for staff and visitors. 

Managing the room booking system. 

Maintain inventory of office assets and accounts to ensure charity property is being used responsibly and in line with GDPR.

Maintain office files ensuring the secure storage and destruction of materials and confidential information in line with retention schedules and legislation. 

Liaise with John Keats Primary school to resolve general facilities issues.

Support the Health and Safety lead in identifying and implementing improvements to office safety and security. 

Ensure cleaning and hotdesking systems are working effectively to create a positive and clean working environment.

Provide ad hoc support to staff on practical and technical issues. 

Daily opening of the post and following post procedures, including scanning invoices.

Ensuring the office is fully stocked to support the team's needs: Stationary orders/tea and coffee/milk orders
2. IT support
Setup of new equipment, including laptops, phones/Cloudya, tablets and electronic accessories. 

Reallocating and monitoring existing equipment as necessary.

Supporting team by monitoring equipment needs and replacing broken/old equipment in a timely manner as/when necessary

Liaise with IT and telephony suppliers to resolve day-to-day issues

3. General operational support
Providing first-line support for enquiries on the phone from our schools

Responding to general enquiries or redirecting complex enquiries to different teams. 

Contributing to the wider team by participating in projects, working groups and other initiatives.

Petty cash management
4. HR administration
Supporting HR administration, including processing and updating paperwork, coordination of interviews in the office, and completing onboarding paperwork for new starters, including DBS checks.

Managing the HR absence management platform -edays system and Simply Health account. 
Person Specification
Specific skills and attitudes:
Challenge Partners is a growing organisation and seeks an ambitious and driven individual able to develop with the role, and take on increasing responsibility. Specific skills and attitudes we are looking for in an applicant are as follows:
Ability to prioritise effectively to meet competing demands through excellent organisation, time management and relationship management skills

Determination to see tasks through and to deliver consistently high-quality work to deadlines with limited supervision

Ability to form and maintain good working relationships with colleagues inside the organisation and partners outside, acting as the interface between Challenge Partners and external providers of finance and IT support

High computer literacy and adaptability, with experience of using the Google Suite an advantage. While you will not be expected to provide IT support, you will need to be comfortable working alongside our external IT support providers to ensure their service meets our needs

Willingness to learn and give and receive feedback

An ability to take the initiative and identify solutions or improvements, rather than being satisfied with the status quo

Flexibility and ability to thrive in uncertain conditions. We are a growing charity, where change is the norm – you will need to be comfortable with this, whilst also able to develop and implement systems to bring order and clarity to our work

Previous experience in a similar position would be advantageous
Personal Characteristics:
Our team is very important to us, and we are looking for someone who shares our key values:
Value 
What it means for the central team
Excellence
We work hard and with urgency, striving for excellence in all that we do. We put the needs of our schools first.
Equity
We treat each other/everyone fairly, with care and respect. We value, encourage, and celebrate diversity in all its forms. We are one team.
Courageous leadership
Everyone is a leader, encouraged and empowered to take ownership and responsibility for their contribution to our mission.
Challenge
We expect the best of each other and support and challenge each other as critical friends.
Collaboration
We work purposefully together and in partnership with our schools to achieve more together than we could alone.
Innovation
We use and generate research and innovation intelligently to continually improve the work we do.
Benefits of working for Challenge Partners
25 days of paid holiday per year (pro rata for part-time roles), plus 8 additional days of bank holiday

An employer contributed pension - we match up to 5% of your own contribution

Private Health Insurance (PHI)

Flexible and home working 

A supportive and friendly team

A chance to make a real difference to educational outcomes

The opportunity to progress and develop skills in a young and fast-growing team
Removing bias from the hiring process
Your application will be anonymously reviewed by our hiring team to ensure fairness
You'll need a CV/résumé, but it'll only be considered if you score well on the anonymous review
Removing bias from the hiring process
Your application will be anonymously reviewed by our hiring team to ensure fairness
You'll need a CV/résumé, but it'll only be considered if you score well on the anonymous review