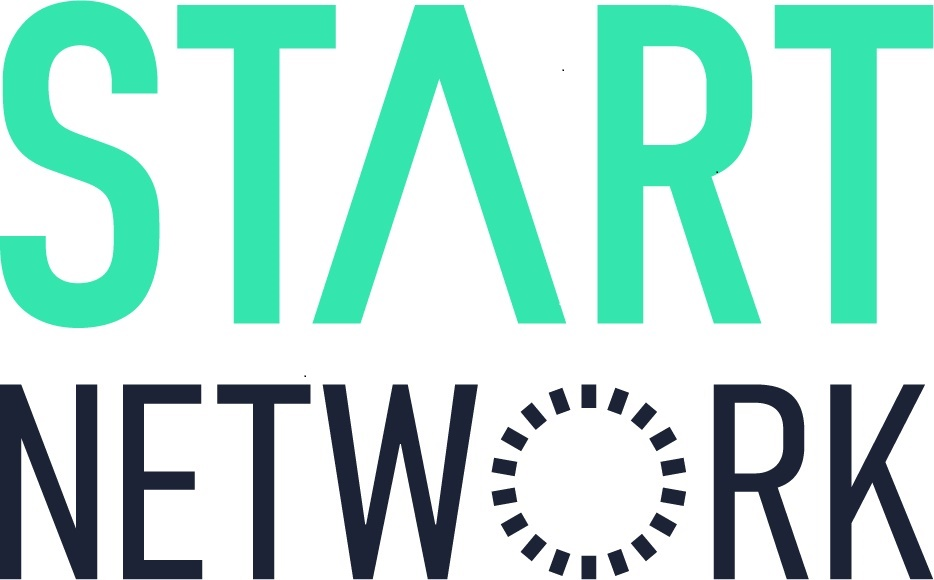 Membership Officer
Start Network
Team: Governance & Membership
Grade: Grade 4
Salary: £28,200 - £29,600 if based in the UK, otherwise competitive salary for the local market (if globally based)
Location:

UK or Start Network countries of operation (Bangladesh, DRC, Guatemala, India, Kenya, Nepal, Philippines, Senegal)

Closing: 11:59pm, 12th Feb 2023 GMT
Job Description
WHAT IS START NETWORK?
Start Network is a global membership of 55 organisations, working across six continents, to tackle what we see as the biggest systemic problems in the global humanitarian system. Start Network is an independent charity. We also work with Save the Children UK, which acts a grant custodian for Start Network.
Start Network's vision is for a locally led humanitarian system that is accountable to people affected by and at risk of crises. We aim to achieve this vision by making system-level shifts in how humanitarian assistance is approached and delivered.
OUR SOLUTIONS
DECENTRAISLING & LOCALLY-LED ACTION: Shifting power and resources and decentralising decision-making to locally led networks and organisations.
EARLY & RAPID FINANCING: Building a global financing system that reduces risk, anticipates, and acts ahead of predictable crises.
COMMUNITY-LED INNOVATION: Incentivising innovative, locally led, and contextual solutions and learning from them together with people affected by crises.
To devolve and decentralise power within the global humanitarian system, we are working to become a distributed and global network of civil society hubs and members supported by a global platform that fosters connections, alignment of members, and innovation. Hubs are locally led networks of local, national, and international humanitarian actors working together to develop contextualised ways of dealing with humanitarian crises. We currently have five hubs in the Democratic Republic of the Congo (DRC), Guatemala, India, the Pacific, and Pakistan – with a number of others emerging around the world.
For more information about Start Network and what we do, please visit our website.
JOB PURPOSE
The Membership Officer will support one of the core functions of the network, which is the day-to-day management and growth of our membership. They will have a prominent role in helping to manage the entire member cycle, aside from coordinating member inductions, annual invoicing for membership fees, and member communications, the role will provide critical support in the intake and admission of new members into the network. In line with the organisational transition described above, the Membership Officer will be part of a dynamic and exciting change initiative, working closely with the Operations and Network Development teams as well as with the hubs, who will set the pace for membership growth.
KEY ACCOUNTABILITIES
MEMBERSHIP INTAKE SUPPORT
Support the Start Network team and the hubs with the process of admitting new members into the network, providing administrative support as needed throughout the intake cycle: from the attraction and application stage through to the selection, vetting, and admission of members

Working closely with the Member Engagement Advisor, coordinate the induction process for new members, and liaise with the Communications team and relevant hubs to advertise the announcement of new members (website, newsletters)

Support the hubs as needed to develop their own membership intake processes, resources, and tools, as part of the organisational drive to decentralise and devolve membership to the hub level

Working with the Communications & Digital team, support the optimisation and improvement of our current member intake processes, to enable more rapid and decentralised membership growth.
MEMBERSHIP MANAGEMENT AND ADMINISTRATION
Ensure relevant documents and tools are accessible to members. This includes coordinating the translation of key documents into other languages and making policies and legal agreements simple and accessible for current and prospective members.

Acting as a focal point for any member enquiries or complaints

Ensure our CRM system (Salesforce) is up to date with current member contact information

Work with the Finance team to manage the annual invoicing process for membership contributions

Support the Operations and Network Development teams to coordinate any investigations of incidents concerning members, follow up on member queries and issues, and organise meetings, calls and interviews with members as needed - for example as part of the annual member survey.

Undertake any other relevant tasks as required to support the work of the Network Development and Operations teams – including organising and administering meetings of the Membership Committee and other network governing bodies as needed.
START NETWORK CULTURE
To carry out the responsibilities of the role in line with the Start Network Code of Conduct and with a commitment to safeguarding adults and children
A commitment to the Start Network vision, principles, values, and approach
The Start Network team is an agile group of individuals who use their experience and skills across the network, so flexibility to work in and with different teams and functions is a part of our culture.
PERSON PROFILE
ESSENTIAL SKILLS AND EXPERIENCE
Excellent verbal and written communication skills to deal tactfully and sensitively with a wide range of people in a large organisation, often at a distance
Excellent networking and relationship management skills
Experience working in a membership organisation, network or multi-stakeholder environment would be desirable
Administration and project management experience
Strong IT skills, particularly in Microsoft Excel, Word, and PowerPoint
Experience of using a CRM system such as Salesforce or equivalent
Working knowledge of French and/or Spanish would be desirable
KEY COMPETENCIES
Communication: Flex communication style to convey complex information concisely to different audiences, avoiding jargon and using simple language
Strategic Thinking: Actively seek to understand how your role fits into the work of the team and network by asking questions and working on cross-team initiatives
Collaboration: Clear on own role and responsibilities and can communicate this with others during day-to-day interactions, seeking clarity where needed
Leadership of self and others: Seek to understand and act upon own areas for growth, reflecting and learning from things that have not gone so well by showing vulnerability and openness to change
Ability to adapt and learn: Able to reprioritise and shift focus in response to changing needs of the organisation or network by being aware of how your role sits in the system
Getting things done the Start Network way: Overcome obstacles by taking initiative to identify issues, seeking help to address them, and escalating appropriately
OUR OFFER TO YOU
Centrally located office space if based in the UK, with onsite drinks available free of charge
Hybrid working with options to work from home and remotely
Flexible working arrangements
Learning and development opportunities for individuals and cross-organisationally
25 days' holiday plus 2 company days over the Christmas/End of Year period
INFORMATION FOR CANDIDATES
Our roles are open to discussion about flexible working. For part-time working and job-shares, please get in touch with us for a conversation about possibilities.
Start Network is committed to protecting people, particularly children, at-risk adults and affected populations from any harm. We are also committed to safeguarding staff from any forms of bullying, harassment, sexual harassment, discrimination, and abuse of power as outlined in the Dignity at Work policy. Start Network embraces diversity, promotes equality of opportunity and eliminates unlawful discrimination. We are an equal opportunities employer and treat every application on merit alone. We particularly encourage applications from disabled, BAME, LGBTQ+ and non-binary candidates. We offer a guaranteed interview scheme for disabled applicants who meet our essential selection criteria set out in the Person Profile.
APPLICATION
Applications should be through Be Applied our online recruitment platform which uses anonymised applications and predictive, skill-based assessments which are blind- reviewed to reduce bias.
If you have any questions or need support with your application, please email us using peopleandculture@startnetwork.org
Closing date: Sunday 12th February 2023, 11.59pm (GMT)
We reserve the right to close applications early where we have a high number of candidates. Applications may also be reviewed on an ongoing basis, so please apply early where possible
Any offer of employment will be conditional subject to relevant checks. Please refer to our privacy statement and candidate privacy notice regarding treatment of your data. Start Network also participates in the Inter Agency Misconduct Disclosure Scheme. The core of the scheme is that participating organisations share information about safeguarding-related misconduct (i.e., sexual exploitation, sexual abuse, or sexual harassment) that a candidate has been found to have committed during employment, or incidents under investigation when the candidate left employment. For more information regarding this scheme, please visit their website: https://misconduct-disclosure-scheme.org/
Removing bias from the hiring process
Your application will be anonymously reviewed by our hiring team to ensure fairness
You'll need a CV/résumé, but it'll only be considered if you score well on the anonymous review
Applications closed Sun 12th Feb 2023
Removing bias from the hiring process
Your application will be anonymously reviewed by our hiring team to ensure fairness
You'll need a CV/résumé, but it'll only be considered if you score well on the anonymous review
Applications closed Sun 12th Feb 2023