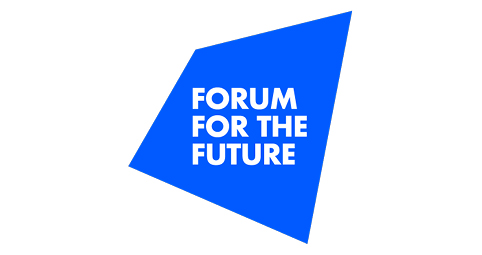 Executive Assistant and Team Coordinator
Forum for the Future
Salary
US $50,000 to $55,000 depending on experience
Closing: 9:00am, 5th Jan 2021 EST
Job Description
Executive Assistant and Team Coordinator, Forum for the Future US
Reports to: Managing Director, Forum for the Future US
Location: Brooklyn, New York (please note that all Forum for the Future, US employees are working remotely in response to COVID-19 ; once the office re-opens (estimated re-open in summer of 2021), this position will work in our Brooklyn office)

We are looking for a highly organized and results-oriented team-player who loves to create, coordinate and drive process improvement; maintain top-notch team administration and thrives in a fast-paced and quickly-changing environment. The role will provide oversight of our office operations and be a linchpin for our team and stakeholder (internal & external) engagement
The role will be reporting to the Managing Director of Forum for the Future US and working closely and effectively with the entire US team and other counterparts in Forum's other geographical offices. The role will manage deliverables with a hands-on approach, including drafting correspondence, managing calendars, and booking meetings, and other tasks that facilitate the Director's ability to effectively lead the team.
To thrive in this role, the post holder will need to have a proactive work ethic and be resourceful as well as willing and able to anticipate Director's and team needs and work through ambiguity with minimal direction or guidance. This role will need to shift focus as needed and act as a bridge for smooth communication between the US and other teams. You need to be able to take in a range of information at different levels of urgency and importance and ensure progress moves on many fronts at once. You must demonstrate the highest degree of professionalism, integrity and discretion, with demonstrated interest in our mission and values. 
This will be a perfect role for an individual who is energized by the opportunity to work within a small and highly effective non-profit focused on driving systems change to create a more just and regenerative future. 
If this piqued your interest, please read on and apply to join our team. We look forward to receiving your application! 
About Forum for the Future
Forum for the Future is an independent, international non-profit with a purpose to accelerate systems change for a just and regenerative future. We have a 25 year track record in partnering with pioneering companies who recognize that social and environmental issues are already shaping their business context today, and want to actively create the conditions for their future success.
In addition to working with these organizations one on one, we bring companies, NGOs, government representatives and others together to create action-oriented coalitions on particularly urgent and complex sustainability challenges. Examples include The Protein Challenge 2040, which is working to ensure we can feed 9 billion people with enough protein in the future; Cotton 2040, which is working to mainstream sustainable cotton; and The Net Positive Project, which is helping to create a movement of companies giving more back to society and the environment than what they take out. As a charity, we publicly share our learnings from this work through communications, events, and our School of System Change.
Forum has offices in London, New York, Mumbai and Singapore. We are a multi-cultural team of 80+ people and we operate as a global team, delivering both international and local projects.
Our US office is celebrating its eighth year, working with partners including Target, Danone North America, FoodCorps, Omidyar Network, and Garfield Foundation, among others. We drive Forum's full strategy – from advising organizations on a 1:1 basis to driving wider collaborations to running our School of Systems Change.
Our Work Environment
We are inspired by the world in which we live and those with whom we share it. We celebrate the indivisibility of all life forms on Earth, are committed to the pursuit of equity, and seek to act justly in all we do. These values help build our common culture, shape our shared purpose and guide us in all actions and decisions. We believe in being courageous, adaptive, inquisitive, respectful, empathetic and playful.
We enjoy working in teams, collaborating, and learning from each other. We are a dynamic, flexible and supportive team of people who care about each other's wellbeing and the world around us.
At Forum, we aspire to foster positive team spirit and to provide the best possible working environment for all our staff; one that is based on highest standards of ethics, honesty, integrity, openness and transparency.
We are an inclusive organisation that encourages applications from across our diverse communities. We're committed to building a team of capable and thriving people from all walks of life.
Together we can reinvent the way the world works.
The role in a nutshell
 The Executive Assistant and US Team Coordinator will support our growing US team by providing a highly effective and seamless administrative and executive function across the team.
 We are looking for someone who will be accountable for:
Full preparation of and support for the US Managing Director's schedule enabling effective use of her time.

Effective and timely support for Forum's US team and partners, including, but not limited to, around scheduling, travel, material development, etc.

Efficient and effective running of the US office by working collaboratively with HR and Finance teams to manage financial, technology and other systems and processes.

Ensuring contact information is kept current, with restricted storage of sensitive information, and a good bank of essential information established. Expenses are carefully managed and good records kept. Invoices are raised in a timely manner with supporting documentation.

Delegated projects are delivered to budget, on time and in support of set objectives.

Events and program logistics are delivered and managed smoothly, effectively and collaboratively.

Our remote and physical office space (once the world returns to physical office work) is supportive of a fun, dynamic and collaborative team environment.
About you
We are not looking for an ideal candidate as we recognise and value diverse experiences that people bring to work. We are keen to hear from people from any relevant professional background who believe in our purpose, share our values, and will bring their skills and desire to enact change.
Capabilities required (E= essential. D = desirable): 
Demonstrated experience in the chosen career of executive assistance or team coordination (several years of experience in a similar role) (E)

Experience in scheduling and managing complex ever-changing diaries, meetings and travel across multiple time zones (E)

Exceptionally strong organizational skills that reflect ability to perform and prioritize multiple tasks seamlessly and within deadlines, with excellent attention to detail (E)

Proven track record of liaising and managing relationships with external and senior stakeholders (E)

Proven ability to handle confidential information with discretion, be adaptable to various competing demands, and demonstrate the highest level of support and response (E)

A clear and adaptive communicator (verbally and in writing); able to engage effectively with different audiences (E)

Proven ability to provide systematic and dependable follow up, as well as a high level of organization and preparedness (E)

Experience in administering financial transactions and tracking financial data (E)

Knowledge and experience in building / office management including coordinating with vendors and implementing systems (E)

Forward thinker, who actively seeks opportunities and proposes solutions (E)

Highly resourceful team-player, with the ability to also be effective working independently and under guidance (E)

Resilience in the face of ambiguity, complexity and competing diverse pressures (E)

Self-motivated, taking personal responsibility for achieving targets and delivering own area of work (E)

Comfortable working with numbers with proven ability to work accurately and quickly (E)

Motivated to complete routine tasks while maintaining interest and ability to come up with practical solutions to administrative challenges (E)

Flexible and willing to learn and take on responsibilities outside direct brief in particular where other organizational priorities take precedence (E)

Cultural sensitivity and willingness to work across time zones (E)

Interest in and commitment to Forum's purpose, culture and values (E)

Highly competent with IT on both Microsoft and Google packages, Zoom, Salesforce (or other CRM) and Outlook (E), with additional digital literacy or interest (D)

Experience working with a Board of Directors and/or other senior-level stakeholder groups/teams (D)

Previous event planning and execution (D)
If you do not meet all of the requirements outlined in the job description but still believe you have the right mix of skills and experience to thrive in this role and further Forum's ambitious goals for change, we encourage you to apply.
In return, we offer a unique opportunity to be at the forefront of systems thinking and change making. We work as a close knit, dynamic, and supportive team. We offer various opportunities for flexible working to help you manage your work life balance.
To find out more about this vacancy, please download and read the full job description. Our recruitment process is structured around the job requirements and person capabilities.
Application deadline is 15 December 2020, 12:00PM ET.
How to apply
We use the Applied platform because it is designed to reduce bias in our recruitment process. To apply for this job, we ask you to answer a few work-based questions. Your answers will be randomised and anonymously scored by members of Forum's selection panel. Our initial selection is based on how you answer these questions, rather than looking at your CV. Candidates with the top scoring answers will be invited to a structured interview where you get to meet some of the team. At the interview stage you will be asked questions that reflect the role and also to complete a work-based task, so you have the chance to demonstrate your skills.
The Applied platform includes instructions on how to use the portal. Once you start your application you will be presented with a dashboard which helps you to track your progress and reminds you of the closing date for the application. As you complete sections you can draft and save your responses to review and submit when you are ready to (as long as you're within our required application deadline).
Please note:
All Forum employees are working remotely for the rest of 2020; once the offices re-open, this position will be expected to work from our Brooklyn office.
If you do not already hold the right to work in the US and/or require sponsorship in order to continue working in your chosen location, you should think carefully before applying. This is because we will be unable to sponsor you.
Some of the personal data you provide to Applied when you apply for a role with Forum for the Future will be passed on to us for the purposes of (a) reviewing your application; (b) inviting you for interview; and/or (c) offering you a job and getting you set up as an employee. For full details on how we collect and use your personal data please visit our privacy notice here.
If your application is not successful, any personal data provided to us by Applied (including any personal data relating to equal opportunities monitoring as set out above) will be retained by Forum for the Future for no longer than 12 months after the application deadline has passed, at which point your personal data will be securely deleted. We only keep your information for that period in order to allow us to comply with relevant legal obligations.
Equal Opportunities
Forum for the Future wholeheartedly supports the principle of equal opportunities in employment. We promote and support equality, diversity and inclusion both in our own workplace and through our work with our partners and the wider public.  We actively support and promote diversity as an essential component of sustainability, and as a key element of our organisational values.  We oppose all forms of unlawful or unfair discrimination on the grounds of color, race, nationality, ancestry, ethnic or national origin, military or veteran status, gender, marital status, sexual orientation, age, disability, caste, religion or belief. We encourage applications from under-represented groups, including those who identify as disabled, LGBTQ, ethnic minorities, and come from diverse social and educational backgrounds.
Removing bias from the hiring process
Applications closed Tue 5th Jan 2021
Removing bias from the hiring process
Your application will be anonymously reviewed by our hiring team to ensure fairness
You'll need a CV/résumé, but it'll only be considered if you score well on the anonymous review
Applications closed Tue 5th Jan 2021