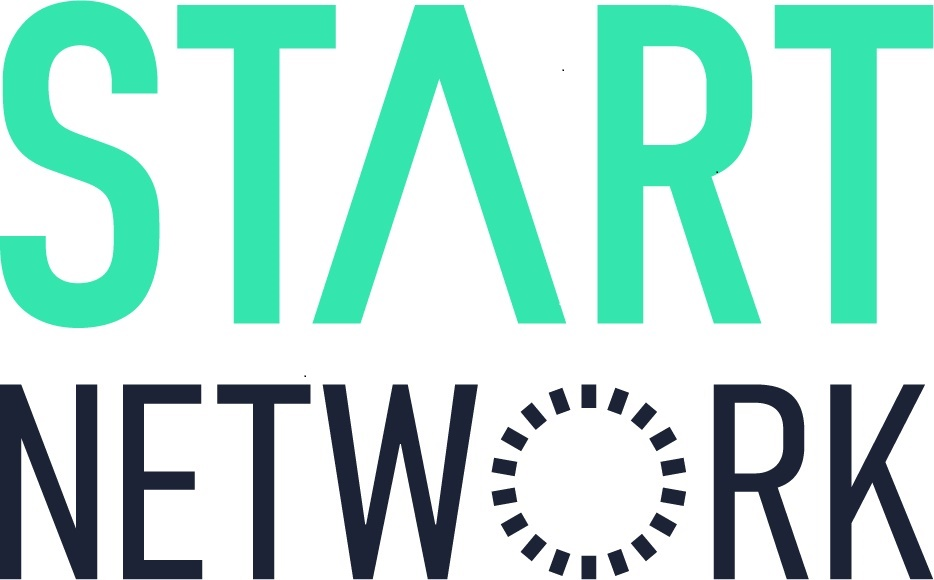 Institutional Funding Manager / Bid Writer (FCDO Bid)

Start Network is made up of more than 50 aid agencies across five continents, ranging from large international organisations to national NGOs. Together, our aim is to transform humanitarian action through innovation, fast funding, early action, and localisation.
We're tackling what we believe are the biggest systemic problems that the sector faces. Problems including slow and reactive funding, centralised decision-making, and an aversion to change mean that people affected by crises around the world do not receive the best help fast enough, and needless suffering results. Our work focuses on three areas to change the system:
·       Localisation: shifting power to those closest to the front line for more effective response.
·       New forms of financing: providing fast, early, and predictable funding to improve community resilience and preparedness.
·       Collective innovation: sharing expertise, insights and perspectives to shape a more effective humanitarian system.
The Start Network is at a critical point in its journey. We have grown and diversified our membership over the past 10 years. We are now set to evolve into a decentralised "network of networks" by 2025. We are currently working with five national and regional networks (hubs) in Pakistan, DRC, Guatemala, India and the Pacific. They are developing locally owned ways of anticipating and responding to humanitarian crises. We aim to support the emergence and development of further Hubs in the coming years.  Our ultimate ambition is to devolve leadership, membership, programming and decision making to the hubs, while the UK team transitions to provide services of support.
Start Network is committed to protecting people, particularly children, at-risk adults and affected populations from any harm that may be caused due to their encountering the Start Network as well as responding effectively should any harm occur.  We are also committed to safeguarding staff from any forms of bullying, harassment, sexual harassment, discrimination and abuse of power as outlined in the Dignity at Work policy. 
Start Network embraces diversity, promotes equality of opportunity and eliminates unlawful discrimination. We are an equal opportunities employer and treat every application on merit alone.  We particularly welcome applications from disabled, black, indigenous and people of colour (BIPOC), and LGBT+ and non-binary candidates.  We offer a guaranteed interview scheme for disabled applicants who meet our essential selection criteria. 
Our roles are open to discussion about flexible working.  While our team is office based, home working is part of our culture.  For part-time working and job-shares, please get in touch with us for a conversation about possibilities.
JOB PURPOSE
Start Network is looking for a talented institutional funding manager and bid writer with experience of managing complex business case development.  You will lead on the development of Start Network's new business case for the Foreign, Commonwealth and Development Office (FCDO, previously DFID).  This is an eight-figure business case.  Therefore, it is key to have experience of working with FCDO and of leading high value bids to institutional donors. 
We are looking for a strategic thinker who is able to build strong relationships internally and externally.  With excellent communication skills and an ability to convey complex ideas simply, you will also be great at organising and enthusing others.  The role will be instrumental in bringing together our strategic objectives under one narrative and developing a high-quality business case which is cohesive, aligned to FCDO's strategy and exciting.
This role is for 28 hours per week with flexible arrangement on which days are to be worked. Fixed term for 6 - 9 months, ideally starting in late Feb /early March 2021.
SKILLS
·       Government funding expertise
·       Bid writing
·       Budget development
·       Strategic thinking
·       Building relations across teams
·       Project management
·       Resilience
·       Positive mindset
KEY ACCOUNTABILITIES
Strategic planning  
·       Lead on mapping our organisational strategy with the support of Head of teams against the FCDO's strategy to determine our priorities for the business case based on an understanding of our current relationship
·       Develop positive working relationships with relevant teams within Save the Children UK (SCUK) and lead coordination with those teams throughout the process
·       Work with Heads of team to map out all the relevant internal and external stakeholders
·       Lead with the support of the Head of Resource mobilisation the multi-skilled team that will be put together to support this business case
Bid development
·       Lead bid development, writing a clear and compelling business case that meets the Start Network's needs in consideration of other funding sources
·       Develop and deliver an operational plan, including stakeholder engagement at the different stages of the process, working closely with Heads of Teams to ensure coordination
·       Coordinate the budgeting process across teams and SCUK colleagues to produce a clear and concise final budget for submission
·       Work with Head of Evidence and relevant team members to align monitoring, evaluation, accountability and learning (MEAL) into one framework
Relationship management
·       Establish positive working relationships with civil servants within FCDO, supporting the Head of Resource Mobilisation as the lead relationship manager
·       Build internal credibility with staff at all levels, including the CEO, CFOO as the joint leaders of the organisation, and potentially the Board, keeping the team informed and engaged
·       Build good relationships with other relevant stakeholders as needed, notably members and Hubs
Fundraising support
·       Support other institutional fundraising bids when needed – note this is likely to be once the FCDO business case is in the early stages of submission
·       Provide support to the Resource Mobilisation Team as an active team member
PERSON PROFILE
·       Flex communication style to convey complex information concisely to different audiences, avoiding jargon and using simple language
·       Influence stakeholders to address difficult or complex issues by listening to diverse perspectives, finding common ground and avoiding criticism or complaint
·       Hold both a strategic perspective and enough detail to work with one part of the organisation whilst understanding the impact on other parts of the organisation and network through listening and engaging with other teams
·       Actively promote collaboration by spotting and breaking down barriers to siloed working, connecting colleagues, teams and initiatives
·       Able to reprioritise and shift focus in response to changing needs of the organisation or network by being aware of how your role sits in the system
·       Deliver results in pursuit of our mission by holding yourself to account for your work, taking decisions relevant to your role and supporting colleagues whilst having fun
·       Anticipate the 'what ifs' and actively plan to navigate them together with the team, seeking collaborative solutions and drawing on those with relevant expertise
·       Seek to understand and act upon own areas for growth, reflecting and learning from things that have not gone so well by showing vulnerability and openness to change
Start Network Culture
·       To carry out the responsibilities of the role in line with the Start Network Code of Conduct and with a commitment to safeguarding adults and children
·       A commitment to the Start Network vision, principles, values and approach
·       The Start Network team is an agile group of individuals who use their experience and skills across the network, so flexibility to work in and with different teams and functions is a part of our culture.
OUR OFFER TO YOU
·       Centrally located WeWork office with onsite drinks and snacks available free of charge - please note, due to current guidance around COVID19 we are all working from home full-time until further notice.
·       Access to cultural talks, events, pop-up sales, and a place to meet and socialise after work
·       Discounts at local cafes and restaurants in association with WeWork
·       Flexible working with options to work from home and remotely some of the time
·       Contributory pension
·       Life assurance equivalent of three times your salary
·       Family friendly policies, particularly maternity pay (21 weeks full pay)
·       Training and development opportunities for individuals and cross-organisationally
·       25 days' holiday, bank holidays plus 2 paid company days over the Christmas period
Role posted -
8:57am, 10th Dec 2020 GMT