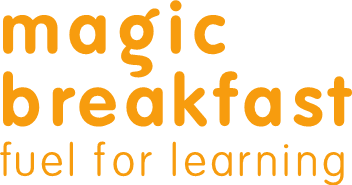 Partnership Research Executive
Magic Breakfast
Team: Fundraising
Salary: 30,000
Location:

This post holder can be based at home, our London office or a hybrid approach; we actively seek to accommodate flexible and remote working to be inclusive as possible.

Closing: 11:59pm, 6th Jun 2023 BST
Job Description
Reporting to: Senior Partnership Development Manager, Corporate Partnerships team
Contract type: Ideally full-time, 35 hours per week, although part time / flexible hours  may be considered. The role may require occasional evening and weekend work  
Contract Length: Permanent
 Recruitment timings:  
Campaign Closes - 6th June
1st round W/C 20th/22nd June
 BACKGROUND  
The latest research suggesting that the number of children and young people at risk of hunger has rocketed to 4 million. That's one in four children who don't have enough to eat.  
 When a child is too hungry to learn, when they're aching for something to eat, they can't concentrate. They can't absorb information. Big feelings and worries can be impossible to control. They fall behind in their studies. 
 In 2022, Magic Breakfast were reaching around 200,000 children and young people every school day. We work with schools working within high levels of disadvantage, helping staff target the children most in need without causing stigma or embarrassment.  
 This is an exciting time to join Magic Breakfast if you wish to make a difference to the lives of children. We are expanding our team to meet the challenge of ending child morning hunger, both for now and for good.  
JOB PURPOSE
The purpose of the Partnership Research Executive role is to support the development of the prospect pipeline within Corporate Partnerships and for the other major giving teams - Trusts & Foundations and Philanthropy - and so enabling the wider Fundraising & Development team to achieve its objectives.
KEY RESPONSIBILITIES:
We anticipate 50% of time being spent on Prospect research management and 50% on the other activities with prospect research the priority but obviously this will be dependent on priorities across the Fundraising team.
Prospect research management
Prospect profiling, network mapping, qualifying and other intelligence gathering activities on behalf of the Corporate, Trusts & Foundations and Philanthropy teams.
Ensuring that all prospect research is recorded on our CRM system, Salesforce, ensuring consistency and integrity of research and data entry and complying with all GDPR regulations.
Documenting and sharing research findings effectively with stakeholders across the Fundraising team.
Developing and implementing prospect research processes to support prospect pipelines and portfolio development.
Scanning the external environment and keeping up to date on the market,
latest research and due diligence trends, identifying ways to continue improving our approach and proactively sharing these insights with colleagues.
Risk screening and due diligence
Completing risk-screening and due diligence processes for prospects and where required, partners, in line with Magic Breakfast's Ethical Fundraising and Due Diligence Policies.
Maintaining the systems and processes that allow us to track due diligence
Ensuring compliance with all regulatory and best practice standards including the Fundraising Code of Practice.
Prospect cultivation
Working within the Corporate Partnership Development team, support on the cultivation of identified prospects.
Using multiple new business tactics to secure meetings with prospects, for example cold calling, emailing, event networking and social selling on platforms including LinkedIn.
PERSON SPECIFICATION
Skills and abilities 
Aptitude for identifying, collecting and analysing research data, using a wide variety of resources including free and subscription research tools, the internet, internal systems and informal networks (such as forums) to provide high quality intelligence for fundraisers. 
Skilled in presenting information in ways that are relevant and effective for different audiences. 
Ability to manage and co-ordinate projects and collaborate with internal and external stakeholders, working autonomously to balance your workload and make decisions in a fast-paced environment. 
Attention to detail in the way that data (both quantitative and qualitative) is recorded and presented. 
Ability to develop and adapt processes to fit the needs of the team. 
Confidence in using Microsoft Word IT packages.  
Effective verbal and written communication skills.
Knowledge and experience 
Prospect research experience with a track record of identifying successful prospects for organisations. 
Experience of conducting due diligence and how this relates to fundraising. 
Knowledge of major gift fundraising techniques including an understanding of donor motivations and the cultivation process. 
Experience of using a fundraising database (ideally Salesforce) to record and analyse prospect/supporter information. 
Understanding of GDPR and data management legislation. 
Familiarity with the UK charity market and fundraising trends, techniques and best practice. 
Other 
Passion for Magic Breakfast's mission of ensuring that no child is too hungry to learn 
Shared commitment to our values and active contributor to our enabled and empowered culture 
Supporting with other tasks in the new business team, as required including eg reporting, administration and handovers. 
Exemplifying through behaviours our values-led culture that encourages curiosity, engagement, positivity and continuous improvement underpinned by a commitment to social impact, ensuring that children and young people are at the heart of everything we do. 
Working collaboratively across the organisation to build good working relationships.  
Contributing to team meetings and supporting team members where necessary. 
Participating in occasional work-related events at external venues. 
Undertaking any other duties commensurate with the role. 
Adhering to all Magic Breakfast policies and procedures. 
Removing bias from the hiring process
Your application will be anonymously reviewed by our hiring team to ensure fairness
You won't need a CV to apply to this job
Applications closed Tue 6th Jun 2023
Removing bias from the hiring process
Your application will be anonymously reviewed by our hiring team to ensure fairness
You won't need a CV to apply to this job
Applications closed Tue 6th Jun 2023