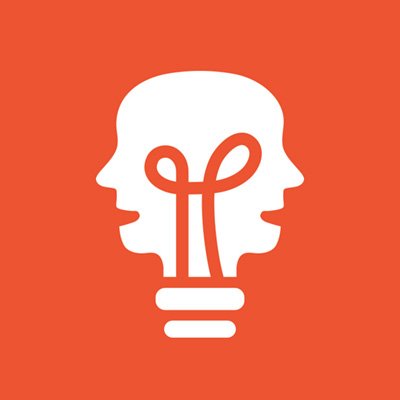 Irrational Labs
Business & Marketing Associate
Type
Part-time Contract, ~20 hours/week
----
About
Irrational Labs is a behavioral science lab focused on increasing health, wealth and happiness.
Our goal is to take behavioral insights out of the lab and into product development. This is truly a unique concept, blending academic rigor and rapid prototyping to create research driven, market viable solutions. The team is looking for someone to drive growth of both Irrational Labs and the field of behavioral science as a whole.
We were founded by Dan Ariely, famed author, professor and behavioral scientist. We have worked with companies like Lyft, Fidelity, Google, Facebook, Aetna and many more to drive behavior change.
Roles and Responsibilities
In this role you will support the growth of Irrational Labs and the influence of behavioral science in the product development community through:
Growth & operations

Working internally on cultivating thought leadership

Shaping stories of our work, and curating a portfolio of stories that represents our work, capabilities and impact

Developing and managing a platform/method to systematically distribute behavioral economics content, both free and paid

Writing case studies and thought papers about behavioral insights

Writing and editing proposals for potential clients

Developing clever ways to get in front of our target audience
Logistics
This role will be part time; however, there is a chance to move to full time in a year.

Expect 1-3 days a week of work, average 2.

We're flexible on working hours.

No location requirements, except for US-based. At this time we cannot sponsor visas.
We are searching for someone with:
At least 2+ years of work experience (note: we will give preference to candidates with >2 years of work experience)

Excellent verbal and written communication skills

Passion for behavioral science, as evidenced by current work or side projects

Ideally a background in either:

Marketing

Program or Project Management

Business Growth & Development

Consulting, such as strategy, management, financial health / consumer finance.
Strong project management skills

Creative energy to try new things. You are a do-er.

Excellent teamwork skills; as a part of a small team you will need to be reliable and willing to take responsibility for the small details of projects, meetings and daily routines

Able to quickly build rapport and form relationships

Highly results-oriented

Appetite and ability to learn fast under own initiative and confidence in tackling new areas
Big Perks
Exposure. You'll get exposure to all projects Irrational Labs takes on. Given we're a small team you'll get to play a significant role in strategic decision making.

Learning. Applied behavioral science is a developing field. We're constantly finding ways to increase our skill set. You'll be processing and consuming new information on a daily basis.

Impact. Every project we do is with the goal of making a real impact on people's lives. And we measure it.

Humor. We are fun and funny, at least we think we are [awkward pause].
Role posted -
3:36pm, 8th Mar 2019 PST